Need some inspiration for your new project? You definitely need to check out the original projects created by the professionals.
The best way to do it is to look for motion graphic and animation blogs which have recently become very popular. You can find a wide variety of creative projects, latest trends, and updates of the field there.
So, keep on reading to explore the list of 35 blogs for your inspiration below:
Description: Founded by Andrew Kramer at the age of 20 as a spare time activity. At first, the website was dedicated to short After Effects tutorials and guidelines which were also featured on the Creative Cow community. The growing interest towards the website led to the creation of Andrew's own software and plugins. The sites increasing popularity contributed to Andrew's collaborations with major companies and unique opportunities such as working with J.J. Abrams on various Film and Television Projects such as Star Trek, Super 8, Fringe, and Almost Human. Currently, Video Copilot has more than 150 tutorials alongside various digital products and plugins used by digital designers from all over the world. Andrew continues to work in the film industry, as well as publishes top-quality tutorials for the growing community of Video Copilot.
Description: Stash keeps you inspired by curating outstanding design, animation, and VFX projects into a daily news site and the subscription-based Stash Permanent Collection, the planet's largest online video archive of design, animation, and VFX housing over 5,000 projects plus behind the scenes features and exclusive interviews.
Description: HUDS+GUIS was founded with an aim to provide interactive designers with inspiration and resources. The website features interesting and creative UI design examples. The sources for the examples vary from films and games to concept design and real-world developments. The goal of this site is to help creators and digital designers find inspiration to develop interesting UI in the future. The developers of the website are aiming to help in improving the ways of interacting with technology and hope to inspire the conception of technology that doesn't exist yet.
Description: This is how the founder Alejandro Garcia describes the website "Whether you're a traditional, CG, or stop-motion animator, to create realistic motion, it's helpful to know some physics. This site is dedicated to presenting physics that's useful to and in the language spoken by animation artists." The Animation Physics features video tutorials for Basic Animation, Character Animation, Effects Animation, Lighting, and Visual Effects. This website is worth checking out for anyone willing to deepen their knowledge in the field.
Description: "The Canadian Animation Blog is an ever-evolving online project developed to provide animation artists with a universally accessible online showcase for their animation. The blog also promotes animation through photos, videos, and interviews." Grayden Laing, Founder of the blog
The Blog provides an online showcase for Canadian artists, animation, and events.
Description: Founded and run by people who are passionate about Motion Design. The website is in and for the motion design community. It creates and features content and tools to help motion designers at every level. At Greyscalegorilla, you can find easy-to-follow tutorials and training with in-depth analysis and guidance. The team also develops tools to help you in your creative workflow and minimize the time wasted on repetitive tasks.
Description: At CGI Tutsplus you will find around 2,500 free tutorials and tips covering aspects at various stages of 3D Modelling, Cinema 4D, and Motion Graphics. The tutorials and tips concern many various applications such as Adobe After Effects, 3d Studio Max, Cinema 4D, Maya, Element 3D, and others. The tutorials are provided by the experts in the field and will help you become more professional. You can find theory and practical exercises on the website.

Description: Founded by Stu Maschwitz. He is a filmmaker, photographer, and writer with a passion for kinetic storytelling. Prolost is a filmmaking-focused website where you'll find tutorials, product reviews, and resources necessary to up your game in the field. The content is carefully curated for newcomers to find what they are looking for.

Description: The founder of the website Harry Frank has been in the motion design game since 2001. Since 2007, he has worked as a freelancer in places like Digital Kitchen, Blur Studio, Bl:nd, and more. He continued to grow his skills as a teacher, motion designer, effects artist, product specialist, and a tutorial author, using his abilities to Red Giant where he landed a full-time job while residing in Los Angeles. He is always thinking about new innovative ideas, concepts, and techniques for the community. His tutorials have been viewed hundreds of thousand times and have been helpful to artists all over the world. You can find useful tutorials and quick tips at Graymachine as well as motion graphics templates.
Description: Creative Cow is one of the biggest sources of motion design, graphic design, and video platform related information on the internet. The website has a large number of tutorials on any program in the field, along with 11 podcasts, a magazine (online and print), training DVDs, and good forums with professionals. This is definitely a community worth following just because you could find an answer to almost any question in the field.
Description: Certainly, one of the top platforms out there when it comes to being a source of insights and inspiration for animators, motion designers, and creators. The site features outstanding works from various creators, commentary on interesting design related topics, stories, interviews commentaries. The website surely provides interesting material to anyone willing to dive deeper into digital design.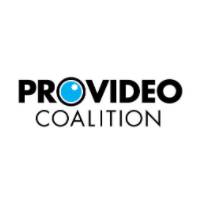 Description: ProVideo Coalition brings together the film industry's best writers, bloggers, and video experts under one platform. Each of them writes insightful tips based on their experience and knowledge. The website is known to be the leading resource for video professionals – from independent filmmakers to the ones working for major studios. This is a place where they go for information, reviews, and tips.
Description: Redgiant features training, movies, and tools aimed at developing and enriching the community of motion designers and filmmakers. They create new software for their own movies which are later available to the website's community and audience. On the website, you can find insights into the new software, news concerning the software and tips on using them.
Description: Studio Daily is one of the leading sources of opinions, news, examples, and best practices for the digital content creation medium. The website features expert reviews, interviews, reporting, and tutorials concerning the hottest topics in the field. The readers are always up-to-date on critical workflow developments, product releases and new and emerging creative techniques. StudioDaily focuses on technology, craft, and creativity for feature films, TV shows, commercials, marketing, and more. In constant consultation with Hollywood technologists, their experienced industry journalists track the latest trends in capturing and finishing from HD to 4K and beyond.
Description: Visual FX Tutorials collects all the tutorials in the motion graphics and visual effects blogosphere in one location. Monitoring around 200 sites, almost daily, you can just visit this website and save a lot of time on your search for an answer. The tutorials link directly to where the tutorials are originally posted. The website also features free stock footage, presets, textures, AEP and 3D project files, and much more.
Description: The Jellyfish Act is a non-profit site motivated by the culture of share. The website provides inspirational resources for professionals, students, and the general public. The community makes sure that you can find some stunning work which will interest not only professionals but the general audience as well.
Description: Run by Managing Editor Lola Landekic and Senior Editor Will Perkins, Art of the Title is the definitive resource for title sequence design, spanning the film, television, conference, and video game industries. Featuring title design from around the world, the website honors the creators and innovators who contribute to the field, discussing and displaying their work with a desire to explicate, facilitate, and instigate.
Description: CGPersia aims to connect CG artists who need to learn, share and use the latest CG software. You can find download links for CG software and video tutorials on this site as CGPersia community believes everyone should have open access to knowledge and resources. Despite this, the website encourages its users to buy the products and use their features just for trying them out. Forums, message boards, newsgroups, and chat rooms are available to users.
Description: Cartoon Brew has been delivering the latest news, trends, and ideas in animation to various artists, entertainment execs, and cartoon enthusiasts since 2004. The site covers a variety of topics, from classical techniques like hand-drawn and stop-motion to cutting-edge computer animation and visual effects for both television and film, under the editorial guidance of award-winning Amid Amidi. It also covers trends in interactive apps, commercial animation, blockbuster Hollywood features, independent filmmaking, and crowdfunding.

Description:  A personal blog of Andreas Deja who spent 30 years at Disney. Currently, he is focused on developing his own short animated movies and analyses various animations at this blog.
Description: This monthly animation competition gathers together professionals from all over the world who participate in competitions provided by the club. During a competition, participants update their progress and receive feedback from each other. At the end of the month, voting is held where the community decides the best submission of the month. The idea is to give animators a chance to practice their skills in a fun, challenging environment.
Description: Covering a wide range of topics including independent film distribution, animator profiles, commercial studio activities, and in-depth coverage of current events in the animation field, the Animation World Network is the largest animation-related publishing group on the internet. It provides readers from over 151 countries with a wide range of interesting, relevant and helpful information pertaining to all aspects of animation. AWN gives an easy to navigate, visually and an intellectually creative mechanism to electronically access a wealth of information previously unavailable anywhere in the world.
Description: The unique name of the website comes from the quite uncommon interest in the animation of the website founder Charles Kenny who is a civil engineer. On the website, you can find a wide variety of animation topics which usually discusses the future of the animation industry and its place in an ever-evolving digital media world.
Description: Animation Magazine is a publication covering all facets of the animation industry. The site posts regular articles about everything from visual effects and digital media to licensing and tech reviews. In addition, followers have access to a handful of handy resources like job boards, event calendars and movie guides.
Description: Since 2005, Animation Mentor has united students with industry professionals in a production environment. This time-tested mentorship approach emphasizes the art behind the animation. It includes a commitment to quality, care, and community that has forever changed online education and animation. The website founded by Bobby Beck, Shawn Kelly and Carlos Baena features various courses, training, tips, guides, and handy resources to make animation students life easier.

Description: An animation blog and podcast that's been around for over a decade. The website features a carefully curated content to inspire artists. You can find field related news, interviews with the top artists as well as see their work on this platform.
The best background music for my videos
Temple of the Seven Golden Camels
Description: The main goal of this blog is to talk about filmmaking and drawing from the author's perspective. This blog is for those who struggle along the way of learning about drawing and filmmaking and are having difficulties in getting better at their job. You can find the personal work of the author on the blog as well. If you are looking for great educational materials in the field, this blog is the one you should visit.

Description: Founded by 6 times Emmy nominated animator, director, producer, and designer Mike Milo who has worked at the most of major studios in animation including the likes of Disney, Mattel, Cartoon Network, Nickelodeon, Warner Bros, Universal, Film Roman, Sony, and many others. At Animation Insider, you can find interviews, featured work, case studies, and much more.

Description: Oregon based animator Joel Brinkerhoff's blog where he posts illustrations from the projects he has worked on and discusses the field. The blog is not casually updated but whenever he is sharing something it is worth to read.
Description: Personal blog of Tim Rudder who currently works at Sony Pictures Imageworks. In his blog, Tim shares project updates, software and workflow tips, and personal updates concerning his work life. You can also find insightful breakdowns of different projects here.

Description: Artella is an animation collaboration platform that enables you to have your own virtual studio; pipeline, storage, talent, and cloud rendering all in one place. By joining the community you will get free access to a creative online community of freelance animators, directors, producers and game developers. Collaborate worldwide with freelance artists, view their portfolios, and, where applicable, see their demo reels. In their blog, you can find pro tips, updates from the community, workflow guides, behind the scenes insights into various projects, and much more. This blog is a great resource for anyone from filmmakers to animators and other digital media artists.

Description: A blog dedicated to Arnold Renderer software. You will find tips on using the software, new feature testings, an in-depth guide on how to use those features to get various results. The blog is basically the "Wikipedia" of the Arnold software.
Description: As the name suggests, this blog is basically an online animation school which covers a wide variety of topics and features top artists who participate in Q&A to share their knowledge and experience with the community.
Description: Animation is a film category that should be highly recognized for its appeal to a general audience, its impact, and advancement in the film industry. Studying classic films and animation at a young age has motivated the author to create a blog that influences moviegoers and movie lovers.
Description: This blog is about art, the life of the craftsman and the artists that make art a part of their daily lives. It's inspired by the writings of Robert Henri and his magnum opus, The Art Spirit. Topics include all art-related things including film, fine art and, of course, animation. All with the goal of pushing you and me to think a little deeper and wider about the why and how of what we do. The blog tells about some of the most inspiring artists in the industry, both established veterans, and upcoming young talent.
The world of animation is full of wonders and it inspires us to create even better and original works of digital art. Follow the blogs of the best artists to get motivated and to feed your imagination.
In case you need some ready-made animation templates, go to our Template library to check what we've got for you.