The uniqueness and appearance of your text can render your website more appealing to your visitors. That is because fonts have psychological impacts on viewers.
Eye-catching text styles are also a great way to pass your brand's message across to your target audience. Creative fonts can help sell your message by evoking the right emotion.
If you are a business owner, marketer, artist, YouTuber, or any other professional looking for ways to make your content or presentations on your website more attractive, typography should be at the top of your mind.
So, how do you stay at the forefront in terms of your site's design? Here are the font trends you should expect to see in 2022 and twenty-plus fonts you can try on your website.
9 Top Font Trends That Will Take Over in 2022
15+ Trendy Fonts for Your Logo or Projects
9 Top Font Trends That Will Take Over in 2022
No doubt, fonts have a great impact on one's audience. For this reason, we've compiled nine trends that will be explosive throughout the year:
Popping & Big Bold Fonts

Nothing pops up and captures people's attention from afar better than a large and bold font. You can expect huge dramatic fonts to gain more popularity in the coming months. This text styling is wonderful for sending clear messages that show a brand's power. You'll see them in use mostly in headings or to highlight an important phrase in the text. You can use bold fonts for both websites and print headlines.
Minimalistic & Elegant Sans Serif Fonts

If you prefer the exact opposite of bold, then you'll definitely love simple sans serif fonts. Since they are very simplistic, you can easily implement them on your site or print. And when used well, they can make your message look appealing. Minimal fonts work well with a variety of texts and headings. They are also great for creating your logo. They are also easy to match with several different designs. These minimalistic fonts are best suited for the clean, soft, and calm type of text.
Captivating Vintage Fonts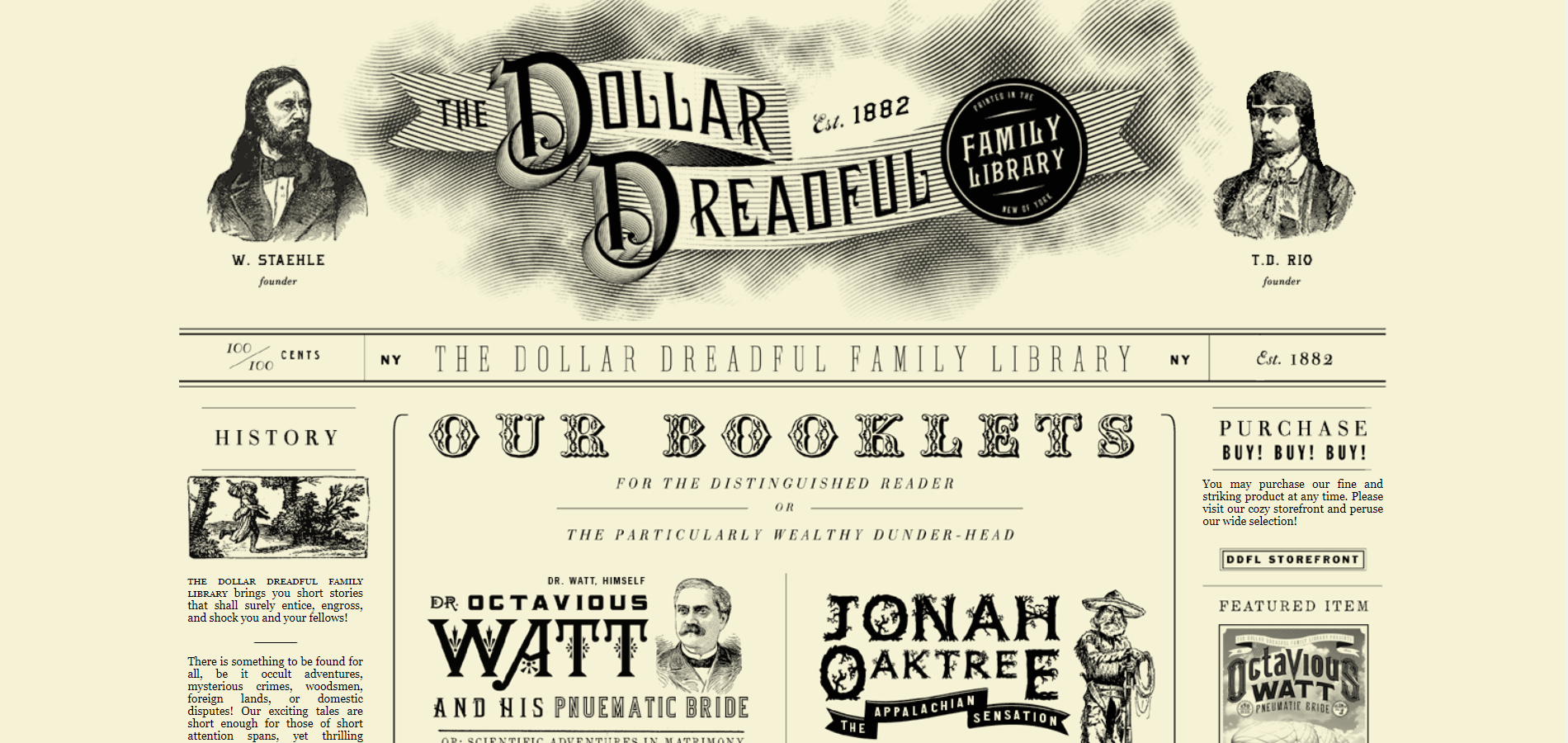 The further away we move from the past, the more interesting it is to us. We've seen this statement to be true in fashion, design, art, among other industries. So, don't be surprised to see classic vintage fonts becoming more popular in 2022. If you want your webpage or poster to look serious yet elegant, using classic fonts is the way to go. A vintage font will give your message a nostalgic and mature feel.
Custom Hand Lettering Fonts

Another group of popular fonts is handwritten designs. Not only is a tailor-made text design unique but it also helps your brand distinguish itself from others in the industry. There are no limits when it comes to handwritten fonts.
"Even though handwritten fonts are nothing new, they've gained a lot of traction in recent years. Everyone loves these fonts because they bring a hand-crafted touch to a brand, webpage, social media post, or product. You can pick the size, weight and shape, and even style of your letters. A handwritten font is one of the surest ways to sell your brand's unique personality," says Emily Brooks, a Creative Marketing Specialist at ResumeEdge.
Recommended Reading
---
---
Creative Outline Fonts

Available in all shapes and sizes, outline fonts are great headings or emphasizing parts of texts. They can be customized to any style (modern, retro, handwritten, etc.) or colors you want. You'll also find them in regular, small, or large sizes as well. If you really want your brand to stand out and make an impact, these fonts are an excellent choice.
Contrasting Serif Fonts

Serifs have a long history and are thought to be easier to read than most fonts. High contrast serif fonts create a style that is bold, tasteful, and raw. With contrasting thin and thick lines forming the letters, these fonts can definitely make a piece of text stand out. They can influence the perception of your text by your audience and may even make your brand look classy.
Charming & Quirky Fonts
Source: Paperly Studio

Looking to attract your audience with a playful and charming font? Quirky or playful fonts are trendy because they are funny, fresh, and unexpected. They don't overwhelm or intimidate anyone reading the text. Instead, they are easy to relate to and warm. These whimsical fonts work great for both digital and print text and are great for conveying a joyful or happy message.
Beautiful Messy Fonts

For those looking for an 'out of the box' font, messy fonts offer plenty of trendy options. A messy font screams cool, carefree, and fun. So, if you want something that stands out and is beautiful in an unconventional way, these fonts are for you. They are definitely trendy!
Varying Script Fonts

Script text designs are both elegant and evolving. They come in a variety of styles, sizes, and shapes. Created to imitate hand-written text, you can use them when you want your content to look classic, modern, playful, serious, etc. Choose a modern script font to make your site or poster more visually appealing.
Recommended Reading
---
---
15+ Trendy Fonts for Your Logo or Projects
The font you decide to go with is a crucial aspect of designing your brand logo, product, or website. The typeface you choose will affect how your entire design comes together. You want to go with something that is readable, cool, elegant, and clear. Here is our pick of 21 trendy and modern fonts to try out this and the upcoming year. But before that, a quote. 
"Optimizing typography is optimizing readability, accessibility, usability, overall graphic balance," says Oliver Reichenstein, a Founder of iA Writer.
Prime

This simple font design brings a technology feel to your text. Designed by Max Pirsky, it is an easily readable font in almost any size. It can also be used in any part of your content- from headings to plain text.
Euclid

A product of Swiss Typefaces Design, Euclid, is among the most sought-after geometric fonts available today. It's preferred by many due to being quite minimalistic, employing elementary shapes and lines. The alphabetical characters are distinct and entirely legible, even in somewhat smaller sizes.
Walk-On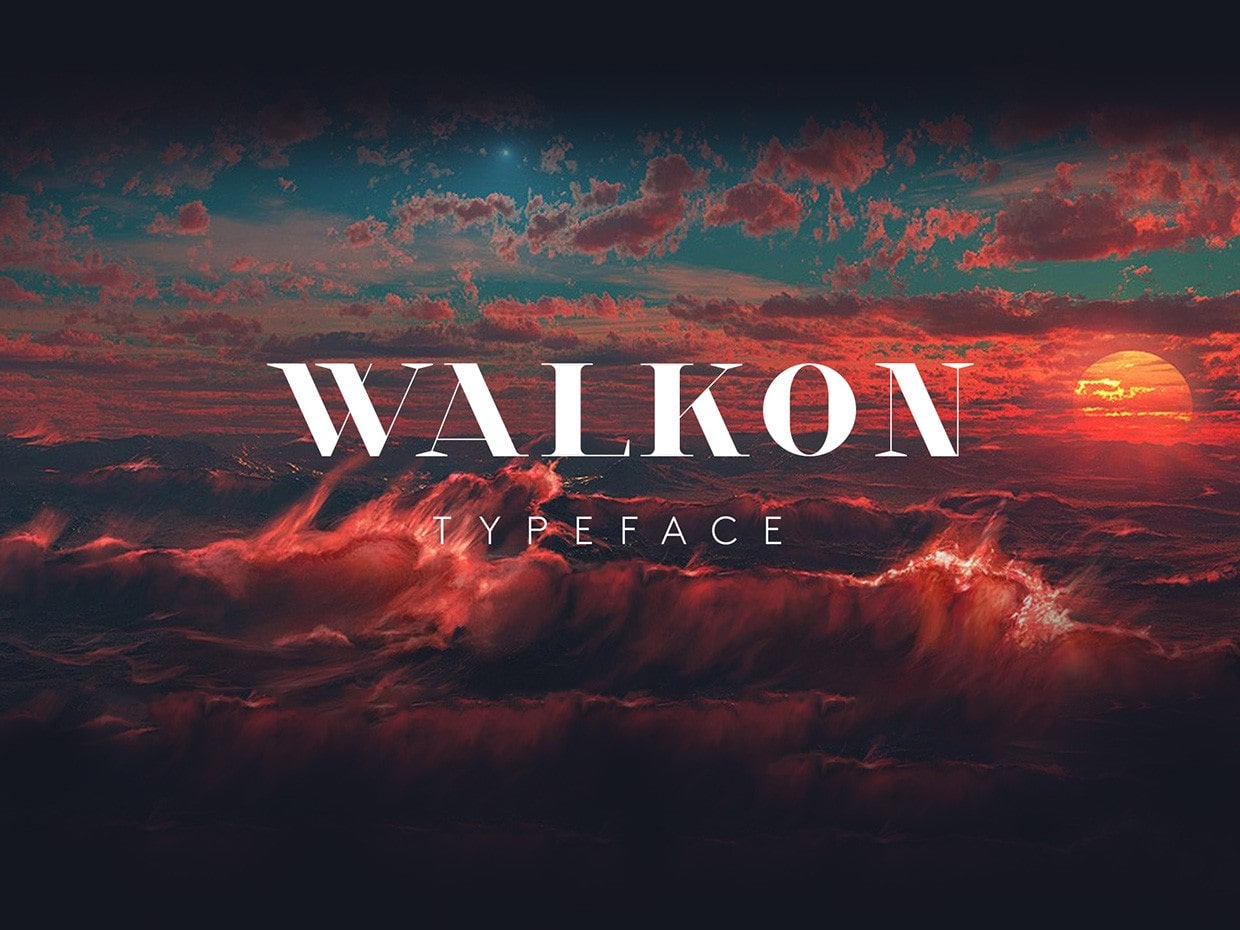 It's a freely-availed old-fashioned font that offers straightforward shapes and fancy designs. But despite that, it delivers an artsy outlook that is mainly based on appearance and feel. If your work contains a headline that you want to emphasize, this font will come in handy.
Moreover, you can use it for editorial texts because it presents several alternating letterforms, numbers, as well as initials. As a user, you will access different choices of flexible and interesting designs. Hanson Chan and Frames worked on and launched this typeface.
Koliko

Alex Frukta, in collaboration with Vladimir Tomin, developed this face. It's easily among the clean fonts out there, given that it's a geometric sans serif having smooth bends and adaptable design. You can get this face in multiple styles; normal, slender, and thick. You can leverage this typeface on a headline of any size.
Aileron

Sora Sogano created this neo-grotesque sans serif face. Regarding the outlook, it closely resembles Helvetica, but in the abstract form, it has since been found to be closer to Univers. This typeface is offered in conjunction with a mechanical italic that has been subjected to multiple alterations to avoid issues when viewing. Moreover, this face leverages a multi-master to develop various weights that range from ultra-light to black. Being versatile is its distinguishing characteristic.
Lombok

It's a modern-day font that you can access at no cost. Alexandre Pietra is recognized as the brains behind this cool face for flyers, posters, and so forth. That cleared out, take ample time to familiarize yourself with other excellent logo fonts.
Brandon Grotesque

Whenever you are looking for a geometric sans serif that is slightly more informal than Euclid, then Brandon Grotesque is the face to settle on. Hans von Dohren worked on this typeface with inspiration from the hand-lettered ads of the 1920s- 30s. It offers a human touch and the much-required comfort to your content. The face is visually adjusted to give the user better clearness and decipherability.
GT Haptik

Reto Moser and Tobias Rechsteiner designed and launched this mono-linear geometric face that packs an unusual aspect- the uppercase characters and numbers are made to be read with a blindfold on by feeling them. You can get it in 7 weights and 21 distinct styles.
Tiempos

Tiempos is a typeface group that is excellent for website content, given its short cap-height in addition to ascenders and descenders that allow for tight line-spacing without compromising readability.
Its Headline sub-type is very flexible, keeping content from appearing clumsy when used as a large size. Tiempos Fine, on the other hand, provides a more polished and graceful aspect of Headline for more aesthetic value.
Mohave

If you want to showcase your writings in caps, then this is among the several edgy fonts to consider. Gumpita Rahayu made this font, and it's excellent if you have a headline, poster, title, etc. This face is made for big points adjustments and has 3 weights- standard, semi-thick, and thick italics.
Big John / Slim Joe

It's a "heavy" geometric font that's known to come together with an accompanying one- Slim Joe. Ion Lucin is recognized as the brains behind this creative font, and it is freely-accessible for both individual or commercial users.
HWT Konop

Konop is a mono-spaced gothic typeface that is square in design. Mark Simonson created this gothic-wood-type-looking font but made it a bit more geometric. As such, it offers interesting letters and numbers that still look fantastic when the size is changed.
Colfax

Eric Olson created this font and named it after a street in Minneapolis, his home. It offers a workable typeface that is effortlessly realistic. Its characters have circles that are almost but not entirely perfect.
Alright Sans
Source: Fontgala

It is a modern-day sans-serif that achieves an effective blend of formality and friendliness. It has an open design, capitals that are shorter than usual, and a considerable height. It is perfect for different media when used either in a small or big size.
Supria Sans

Another work off Hannes von Dohren, this face polishes op on Swiss-type design by giving it mild curves and additional finer details. The result is a fun and exciting font. This group of faces also has a beautiful italic feel and a minimized oblique design for every weight.
Burgess
Source: Burgess Studio

Made by William Starling Burgess, Colophon Foundry redesigned this face, tapping into mid-century Photostat parts of Roman Bold and Thick Italic. Then, they availed the typeface to the audiences in digital form (.OTF format.) Burgess is provided in 2 weights; normal and thick. Each weight has its matching italics partner.
Bonn

It's a simple geometric face that's availed in 3 weights, i.e., light, normal, and thick, created by Studio Villa. If you're working on a logo, heading, or poster, then it will be a perfect face to leverage. It presents a comprehensive set of uppercase and lowercase characters, numbers, in addition to punctuation. That said, Bonn was made to be utilized at a large size and will look even more stunning in uppercase.
Beyno

Fabian Korn created Beyno, a capitalized face that is suitable for writing a striking headline, poster, etc. You can utilize it personally or commercially at no fee.
Coves

It's a sans-serif typeface that presents fantastic subtle round edges, making it perfect for titles and logos. There are 2 weights; light and thick. Jack Harvatt made this face with inspiration from Falmouth in the United Kingdom.
Debby

This freely-availed face is made to be unrefined, given the crooked characters and rugged forms it presents. It is guaranteed to modify your work such that it feels more natural due to its hand-made nature. It can be utilized for an array of writings, for example, wedding cards, posters, greeting gifts, and so forth.
Adelle
Source: Cufon Fonts

It's a slab serif made for dedicated editorial work. Nonetheless, the face is flexible and can be leveraged for other purposes. It offers a modest outlook and dark hue that suits it, ideally writing lengthy texts.
To conclude, these are a select few of the face type trends and actual typefaces that are sure to shape 2022. It's up to you to experiment with these formal and crazy fonts, taking note of your purpose and user feedback to find the one that works best.
---
Alice Berg is a career advisor with a strong interest in progressive technologies. She helps people to find their own way in life, gives career advice and guidance, helps young people to prepare for their careers. You can find Alice on Twitter.