Considering you're a marketer, designer, developer, or user that's working on a website, at some point, you'll have to deal with the term "Search Engine Optimization" or more commonly known as "SEO Practices".
It's Google's way of making your website relevant in most searched items. This goes to show where your page shows up on the Search Engine Result Page 'SERP'.
That's the premise that builds articles that come under the category of evergreen content. Just like building a relationship, nurturing evergreen content can help make it stay relevant for a long period of time. If one gives relationship nurturing and proper time, the bond grows stronger and eventually it stays as a priority. The same rules apply to evergreen content.
So, Why is it Important?
The reason evergreen content is important to blogs and websites is that it stays relevant for a long time meaning the web page content doesn't need constant updates. The second aspect regarding the significance of evergreen content is its ability to rank as organic content. 
This is especially vital for startups as they are in the phase of creating a brand image in the market. Creating evergreen content that ranks will not only improve the search engine ranking position of the brand's page, increasing website traffic – which can then be directed towards a specific action. The actions could be clicking the sign-up page or pushing readers to subscribe to a newsletter.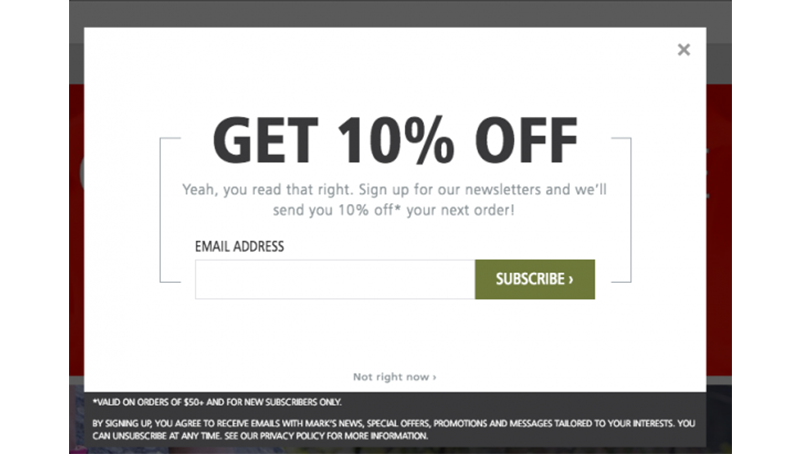 Building on content with various engaging points with the intent of pulling high traffic are good triggers to generate leads. But the quality of the content is a big dependant factor, as readers tend to shift away from an article or a blog if they find the content to be too time-consuming and difficult to read. Moreover, its also known as the timeless piece on the blog that will keep your blog ranking high in the SERP.
So How Does One Make Evergreen Content?
Good question…
The first phase of creating this type of content is finding out the prerequisites to qualify as evergreen. The second requirement is to make sure the content is SEO-friendly and will rank on SERP. Therefore, you'll have to go deeper into understanding Google Analytics to know what's going to make your write-up work.
Source: Practice Builders
The next phase of creating evergreen content is researching on the underlying concept of your article and finding out some of the keywords that explain the central idea of the topic. Say your topic of interest is 'Quick Health Tips for Men' – you can now center own your idea based on the words that are already present in your topic of interest.
Research on your Topic
There are multiple tools available free of cost (on trial) and paid that help in analyzing keywords related to the topic. Some of these online tools help in searching for keywords that pinpoint the core idea of your content. These are the same words people use to search on Google to find out about a certain topic. 
Try putting everything you think into words and put them in a sentence that is concise. This is how you can pinpoint what your topic of interest needs to be focused on. It's equally important to keep the topic concise and relevant to the niche area of interest one writes on.
Source: Six Minutes
Think in Keywords when Researching Topic

This is the more popular methodology a writer adopts when planning a topic of interest to write about. The first step here is to pick out keywords related to the products and services they are trying to promote. For instance, a digital content producer for a sauce company will be building his/her campaign around the sauce. This means they would have the words ' chili sauce, mustard, ketchup, BBQ sauce, wasabi sauce, thousand islands, lime' jot down when sketching the topic of interest.
If you haven't already come across the term primary and secondary keywords, let me tell you about them. Primary keywords cover the central idea of our article, and the overall direction of the article appears to center around them. Secondary keywords, on the other hand, provide support to boost the primary keyword in areas that need to include more than one underlying concept. 
After deducing each keyword's density, the writer will then plan out the article around these keywords. Sections in the structure of the said article involve these keywords, and this makes the article more relevant according to SEO standards. 
Get to Writing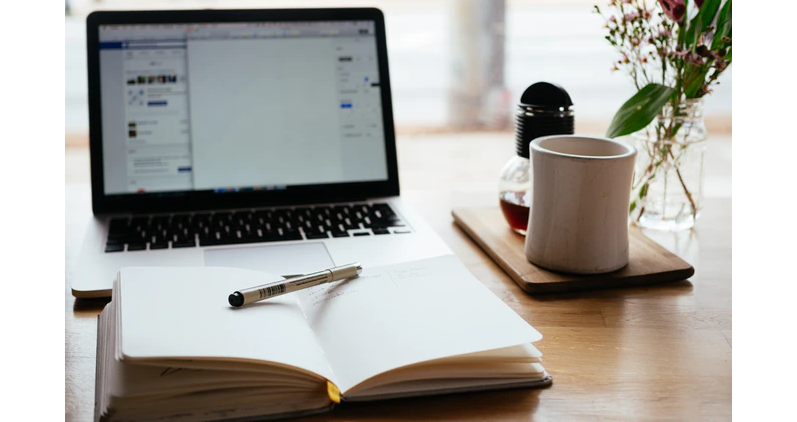 Now that you think you're ready to set sail, you've been researching keywords based on your topic and have found relevant material that promises to make your content look rich and engaging. But wait, before that, you're probably wondering what are the requirements for writing this?
It's at this point you should be wondering about the tone of the article, how long do you wish to elaborate on the pain points that you have identified, and where do you intend on getting this published. It's also good omen to search up graphics pertaining to the keywords you searched earlier and see if there are relevant and that they clarify your central idea.
Keep the content length around 2500 words to ensure it fits Google's search criteria. So, what works best in this kind of situation is keeping a margin of 2000 – 2500 words to work with. This is the length of content that is a preference for Google's search algorithm. 
SerpIQ highlights the idea with some stats.
However, it's important to note that short content pieces can also rank – if the topic is a trending topic at the time, but it would cost a lot more promotional activity to get the same results. Additionally, one can also use graphics and elaborate on such content to make the evergreen content piece more interesting to read.
Writing for Beginners
When a writer caters to someone who has no idea about the topic the content appears more welcoming and pulls more people to develop an interest in the topic. This way, readers who are new to the topic of interest are a matter of consideration. After all, it's these readers who are likely to search your blog on Google search. 
It's also good practice to dedicate sections of the content piece for people who are more familiar with the topic. If one can maintain this format, most readers out there know where to look for the information that is more relevant to them.
To elaborate further, one can add content by people that have more authority over the matter using HARO – a medium that bridges the gap between journalists and potential sources. So, one can dedicate sections of their content for reports and more areas that contain more details that can be filled with journalists from HARO, and wrap the content with the perspective the blogger wants to elaborate on.
Building Authority
Take some time out to plan out the type of content one wishes to post on the blog. The schedule helps in streamlining the topics so that the regular readers know the type of content that will be on this specific blog.
Furthermore, it would look odd if someone writing about crude oil and it's industry uses, suddenly starts publishing content on leather fashion wear. Thus, it's important to understand that readers out there are going onto the blog/platform to look for content about a certain subject matter.
Update the Content
After publishing the content, it's critical to revisit the content and audit the keywords. There's a chance the primary keyword search volume may have decreased. In such an event, one can run another search to pick out keywords linked to this primary keyword and refresh the content with something more relevant. Thus, refreshing evergreen content is as important as watering the plants that will keep the leaves green.
A great example of regular updates on evergreen content iս this article regarding startup tools on this blog. Changes to the tools in this article are time-bound, hence it's important to constantly revise the tools that are under the spotlight here. 
Get Ranking on SERP
Link Building
It's one thing to write content and it's another to promote the content so it gains enough readers to get the ball rolling. Within the activities of content marketing, one needs to understand the role of each medium including; forums, discussions, and communities. It's in these areas, marketers tend to promote blogs and articles to pull traffic. 
In definition, link building is the process of acquiring hyperlinks on other websites that link to your website. Why is it important? It is due to the impact on your SERP results if effectively applied. Tasks behind link building are usually undertaken by SEOs or SEO service companies, which also admit that this task takes up a big chunk of their time.
On-Page SEO Optimization
Ultimately, it's the amalgamation of content, graphics, and videos in some cases that makes content rank on the SERP for a good, long duration of time. Moreover, it's important to know that the keywords are likely to remain relevant, as that's what decides if this content remains evergreen.
According to the latest practices, Google suggests that your content piece should have 1-3% of the primary keywords and 0.1% of secondary keywords cumulatively.  
Here's a checklist of what you should pay attention to:
Source: Pardot.com
The Do's and Don'ts of Creating Evergreen Content
There are a number of things to keep in mind when tackling topic research, integrating the marketing plan, and monitoring the overall performance of one's website. It's easy to get stuck in the rut of things and lose sight of the holistic picture. Hence, there are a few things one needs to keep under consideration when racing for pulling traffic volumes.
When researching topics to write about a smart strategy would include topics that aren't time-bound. This comprises of topics that trigger quick traffic bursts and reaching out through social media platforms.
Alternatively, topics that aren't time-specific are a good asset that acts as an investment to the blog page. Within these topics, if the content piece identifies what customers are asking that also fall under the pool of keywords that describe your brand/product/service then the topic has a high tendency of pulling traffic. 
To retain the traffic on the page, it's important to answer the questions identified earlier as this addresses questions the designated readers have. Furthermore, it's important to answer the questions directly into the content as readers have multiple tabs open from the search results page. 
If they can't find the answer to their question easily, there's a high chance they'll close the window and shift to the next tab. This increases the bounce rate and that's detrimental to the blog's reputation.
Break Free From Uniformity
Webpages have a way of communicating and creating a fictional voice that represents a blog. Think of a radio station, now think of a single radio jockey that speaks the whole day and even narrates ads. You wouldn't listen to that for more than 30 minutes because of how monotonous it is. Blog posts behave in a similar way.
Add variety to the type of content you want to publish. To be able to know what's relevant and how you can smartly play with content, a good starting place is knowing some of the top-ranking blogs that are successful. You'll come to notice that content is not just textual, but also visuals, videos, animations such as GIFs, audios such as podcasts to help make content more interesting.
Here's an example of how Cloudways places reviews of best startup books out there for their readers. This not adds more value to their blog page while giving readers another reason to keep coming back to find out about books of interest.
This is why you see a lot of memes and gifs that make content more relatable to the audience. There are a number of tools available that help to organize and notify about new content that blogs post. Setting this up is a good way to start the day and keep a tab at what competitors are posting. So it's always a good idea to break free from the uniformity of content as it keeps the blog fresh and clean.
Get Your Head out of the Sand…
Don't be an ostrich, getting lost in the content that you produce while you continue to push for better rankings. It's always a good idea to look at what your competitors are doing whether it's their blog or the products that they are selling. 
There's been a lot of talk about creating content that is ten times better than your competitors. However, one can also play smarter and not aim to be first in the race of numbers. Picking your direct competitor and competing with that for better content will also put you in the bandwagon. A simple search regarding sites to reach books will give you enough evidence that usually blogs cover a minimum of five brands/products instead of just one.
In a Nutshell

Let's have a look at what it takes to make evergreen content. For starters, one needs to complete their research about the topic, and by that, we mean primary/secondary keywords, topic research, and relevant material so it performs as it should. Furthermore, get into the details of writing the content piece, by setting the premise of how long the content piece should be, and then add an SEO strategy to promote this content and achieve the purpose of creating this content in the first place.
Research on Primary and Secondary Keywords

Build topics around Primary and Secondary Keywords

Researching on topic

Plan the length and topics that will be part of the content

Add relevant graphics, videos, and engaging content

Understand On-page SEO and align with Google's standards

Refresh content to keep it evergreen

Constantly optimize it via SEO tips and tricks
---
Arsalan is a Digital Marketer by profession, works as a Startup Community Manager at Cloudways. He loves all things entrepreneurial and wakes up every day with the desire to enable the dreams of aspiring entrepreneurs through his work!