Visuals make learning new things fun and effective. This is why infographics are one of the most effective content marketing and educational tools these days. Facts, instructions, deep research, big numbers, and any other kind of information become more memorable, once it's transformed into a well-structured infographic. 
To make a useful and creative infographic you need to first realize who your target audience is. Next, you have to gather the accurate information that you want to share, come up with a nice structure, and create visually interesting infographics. To do that, you will, of course, need some good infographic maker tools and software.  
Sometimes, however, the most difficult part about making an infographic is to find a creative infographic idea. This is why we've made a list of 65+ great infographic topics that can inspire you.
We've also divided them into three different groups, to make it easier for you to find exactly what you need. Now, let's get to it! 
Infographic Ideas for Businesses and Marketers
Infographic Ideas for Students and Teachers
Infographic Ideas for HR and Companies
Infographic Ideas for Businesses and Marketers
It's practically impossible to imagine the business world without good infographics. A business infographic can have many purposes. Their intent can be explaining concepts and terms, comparing two or more products or services, showing a sequence of steps to be carried out on a platform, and more.
The purpose of your marketing infographic can also be to increase brand awareness, develop your brand voice, list options or tips, educe, and more. 
Depending on the intent of your infographic, marketers have a wide variety of infographic topics to choose from, and here are some infographic ideas that can become a starting point for your next infographic.
From startup to scale-up – With a timeline infographic on this topic you can show how exactly your brand started its journey, where it has reached as of now, and where it is going. People normally don't like reading long texts on the web, so an infographic on your business or

everything about startups

will be a perfect opportunity to tell them your story and share some tips.
Introduce your top products – With a mixed chart infographic, you can show the statistics of your most loved products and promote them at the same time. What's special about those products, what do they do, how can people buy them? All the answers to these questions can be a part of your infographic.
Dos and Don'ts – Infographics on this topic can be about your products, your website, or marketing rules. It's all up to your goal.
Website navigation

– Break down your website map for newcomers to

help them navigate

and explain what they can do on the platform. Even your old users might not know some features about your website that can be convenient and useful for both sides.  

Teach making effective infographics

– Share some tips with your fellow marketers, while also showing just how much you know about it.    

Small business startup guide

– A how-to guide to support people who want to start their own business can have a positive effect on your target audience and promote your own brand.   

What's your mission

– Always set a goal you want to reach, and share it with your followers, indirectly asking them for their support. It'll motivate both your target audience and your brand.    

Introduce your products

– Regularly choose one of your products and tell about it with infographics. 

Share the trends – What's trendy in your industry now? Do you produce those products too? Share the trends along with some statistics and what your business offers in this context.
Q&A

– Choose some of the questions by your consumers and answer them in your practical infographics. 

Nonprofit cause

– An infographic of a nonprofit cause is a great way to tell people about the cause, how they can take part in it, or present the statistics of its achievements.  

Show your growth

– Compare your last and current year results in a comparison, or a mixed-chart infographic. 

Make money from home

– This is something many people are interested in. You can use this topic to create either a how-to guide infographic or a photo-graphic one, both will be effective, especially if your company offers such deals.  

How to boost a business page

–

According to statistics

, 93% of social media advertisers use Facebook Ads. Sure, most people have heard about boosting their posts or pages on

social media

, but some don't know how to do it correctly. Be the leading voice, and use your brand to show an example with a step-by-step guide infographic.   

Terms to know

–  A list infographic with a great design can educate not only your audience but also some of your fellow marketers and business owners. Share your business and marketing vocabulary with amazing visuals and colors. 

User statistics

– For example, where is your most active consumer group mostly located? Create a location-based infographic showing this and other data about your users.   
Strategies to improve sales

– What can you do to increase your product sales? You can answer this question in a list or a how-to guide infographic. This infographic will definitely be saved by many.  

Email marketing done right

– Make a process infographic to show how to write an engaging marketing email. You can talk about your own experience and make it more realistic. 

Social media marketing tips for beginners

– The family of marketers is always growing and an infographic on this topic is clearly a great start for beginners. This could be a great idea if you are looking for a way to boost your reputation in the marketing world.  

Trends of the year

– Share the current trends of the products your business is involved with, by creating a gorgeous infographic. 

Contact us

– Make an infographic about where people can find you online and contact you. It's also a great and effective way to remind your old followers about the platforms your brand is active on. 

Facts

– Choose a product and introduce things to your audience that they don't know about. You can also make an infographic with the facts about your brand and company, or introduce some facts about the sphere to take a step closer to becoming a well-known name in the world of marketing. 
Social media mistakes to avoid

– This is something not only brands and marketers, but people with social media accounts and many followers, are interested in. A list infographic will grab the attention of your intended audience. 

New features/new products

– What's new on your website, or what positive changes have been made to your products? Tell your users about it with comparison or another type of infographic, depending on what kind of products you are trying to promote. It will make the new information easy to understand and remember.  

Payment solutions

– Which payment methods are better, and what method is using your brand or website? You can share your experience, and promote your platform along with it. 

Marketing strategies to learn from millennials

– Millennials are the most active consumers and internet users, and they definitely influence social media platforms, affecting the way marketing works. Telling them the obvious with beautiful and clear infographics is a quite great marketing strategy. 

How your brand works

– Showing your audience a part of your working day and process, is a great way to earn their trust and make them feel involved. You can do that with a short infographic.  

Creative process

– How does the process of coming up with campaigns or a design piece go? Share an infographic about the process of a part of your business, to explain to a new client how it works. 

Pros and cons

– Products, designs, features, and more can be presented and compared in this kind of infographics.
Compare products

– An infographic with the comparison of two items is a smart way to promote two or more of your products at the same time.

Tell about a giveaway

– Who doesn't love winning? Who doesn't love seeing giveaway instructions more than reading a long text about it? Make an eye-catching giveaway infographic with minimal text, and wait for a great number of people to show interest in it. 

Go behind the scene aka BTS

– Going "behind the scenes" is something most people are interested in when it comes to their favorite brands and products. Use an infographic to tell them the step-by-step planning behind an event, the making of an ad or a product, and more. 

Upcoming event announcement

– Do you have any events your consumers should be excited about or interested in? Share the list or a certain event with its important details in a creative infographic. 

 Visualize your articles

– Have trouble finding more infographic ideas? You can always go through your old blog posts and turn your evergreen content into a fun infographic.
Infographic Ideas for Students and Teachers
The Internet is full of infographic ideas for students and teachers, making it hard to come up with an infographic topic that's not all over the web. 
The reason infographics are important and quite popular in education is because they make studying productive and original. 
Here are some ideas for infographics that can help you make a great project for school.  
How-tos – How to increase study efficiency? How to save more trees? How to choose your future profession? There are just so many infographic ideas when it comes to how-to infographics for students. Think about the topics most students, including yourself, are interested in these days.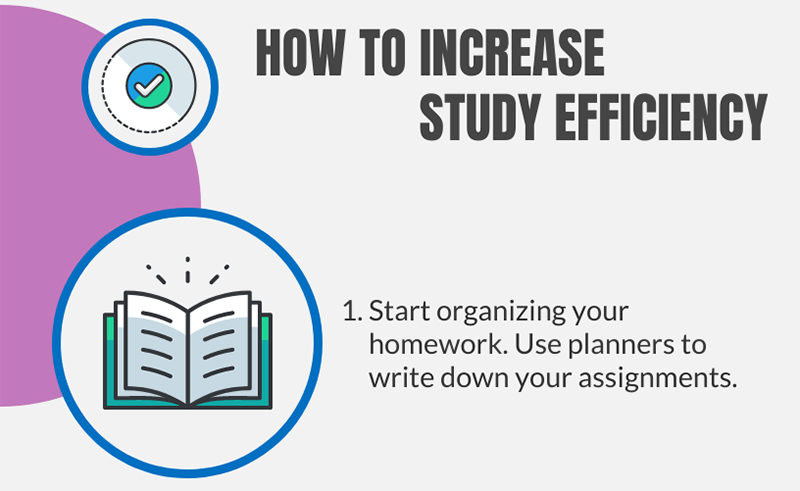 VS

– Compare and oppose two things that people argue about most, by making an infographic about them. The VS topics can include religion, politics, geography, and more. 

Tips

– Something that most people are trying to overcome, is the lack of concentration when it comes to learning new things. This is a good infographic example, where you can share your tips and tricks on how to concentrate your mind on a certain action. When it comes to tips, even an infographic about

"

tips on infographics

"

will be interesting to cover. 

Structures

– A structure of things in an infographic can help people understand how things are made and created. It makes new information more practical and descriptive.  

Timelines

– Use the most interesting pages and eras of human history, to create great timeline infographics. 

Top 5s

– Top 5 famous mythology creatures, high-charted songs, etc… "Top"s are always a good idea for infographics. 

Pros and cons

– An infographic about the pros and cons of certain things is a great way to look at them from different angles. Here's an infographic example for you: "Studying abroad: Pros and Cons". 

"Did you know" facts – Use an infographic to list facts about our galaxy, countries, history, music, or any other subject you like.
The emotional damage caused by bullying

– This serious issue that has existed for decades, is more than suitable to be a topic for a great infographic. Infographics are a powerful way to speak up, so use your chance.   

Unique cultural traits

– Make an infographic of the most special points of a certain culture to tell about it visually. The unique cultural traditions of South Korea, Japan, Nigeria, and any other country with captivating culture will be a creative infographic topic.      

Climate change statistics

– Global problems never stop being a buzzing topic of conversation, essays, and, of course, statistics. You can talk about it with facts and numbers, and people will be interested, because well… it's an infographic. 

Point out similarities

– Have you noticed some common features between things that are the opposite of each other? Well then, make an infographic about it.  

How to study better

– Do you have your own set of rules when studying? What do you do to make it fun and productive? Share the mechanism of your productive studying with the class, using an infographic.   

Dealing with pre-exam stress

– How do you release pre-exam stress and get ready for the day? Use an infographic to enlighten your classmates or inspire your students. 

Do's and Don'ts

– You can take "The process of studying" as an example, and tell about your dos and don'ts when you are trying to complete your homework. 

Bestsellers

– Be it books, movies, etc., it's always fun to know what are the most sold, therefore loved items of a certain field. A mixed chart infographic is a great way to show it. 
Believe it or not

– Do you believe in writer's block, for example? What does the term really mean? Try to figure that out in your next infographic. 

Facts or Fiction

– There are so many topics you can cover with a facts-or-fiction infographic: mermaids, angels, urban legends, or more realistic subjects. 
Infographic Ideas for HR and Companies
Companies and HR departments are always moving forward while trying to keep their employees as involved as possible. This is where infographics come in handy. 
They can use an infographic to inform, warn, motivate and practically "make a conversation" with their current or potential employees and followers. Here are some ideas for infographics that can help HR and most companies with their daily tasks. 
Who are you? -Tell about your company in infographics, using all the needed information, but with less text, to avoid being "skipped".
Job hiring process

– Create an infographic of how one can join your company.

Company structure

– Introduce the "tree" of your company, to make a clear picture of how it works.     

Achievement of the month

– Is there something to celebrate with your coworkers this month? Share the great news in informative and bright infographics. 

How to be a productive employee – Share some tips on how one can be the employee you are looking for. For instance, you can show how an employee used time tracking software successfully in practice with concrete examples.
Now hiring

– This is one of the most engaging HR infographic ideas with which you can announce a vacant position at your office.  

Office rules

– Create an infographic of the dos and don'ts of your office, to make it more clear and easy to remember.   

Company FAQs

– Frequently asked questions are probably one of the best topics for infographics. They are easy to remember and more enjoyable to read than the endless list of FAQs on a website. Here's a FAQ infographic example for you: 
A history timeline

– Using timeline infographics about your company is way better and effective than using thousands of words.

Show a result

– What has your company achieved in, say, three years? Or what are your end-of-the-year results? Show the change to your team and followers in single and mixed-chart infographics.  

Company culture

– Show your potential employees what your company is about, its beliefs and principles. 

The employee of the month

– Encourage your staff by choosing the employee of the month, and announcing it with an infographic. Describe the works they have done or the things one needs to be the next.  

Job interviews

– Where, when, how? Do they have to bring anything with them? All the details can be included in one infographic. 

Welcome to the team

– Making a welcoming infographic for new members of your team is a great way to show them your hospitality, and also point out some rules and regulations while you are at it. 
Motivational infographics

– Motivate your staff through brilliant infographics. It can be fun, or wise, and can be about any part of your company or a story outside of it. 
Finding an infographic topic might not be easy, but once you decide what you want to do, turning it into a reality is a fun process. And if you still can't find your infographic inspiration, you can always go through our list of infographic ideas.