Imagine you have a large chunk of information explaining which would take thousands of words. And now imagine that you need your audience to grasp that information in several seconds. What would you do? If your answer is infographics, we are on the same page!
Infographics are an ideal tool to share large chunks of information in an easily digestible and visually appealing way. They are quick, fun, effective, and leave a lot of space for creativity!
Luckily, there are a plethora of infographic creation tools available online, with new ones becoming available almost every day! With various customizable infographic templates, icons, charts, diagrams, and maps, you can create a perfect infographic in minutes.
However, finding the right tools to create infographics may be time-consuming. To make this process simple, we've researched and made a list of 50+ best infographic maker tools that you can use to create compelling designs in minutes!
Check out the list of 55+ infographic maker tools below:
Online Infographic Maker Tools
Offline Infographic Maker Tools
Infographic Maker Mobile Apps
Online Infographic Makers
Image Infographics
Free and Paid from $14/month
Visme is an easy-to-use and intuitive platform where you can visualize your ideas into compelling infographics, charts, social graphics, presentations, and many other types of stunning designs. The free and paid options allow you to experiment and purchase the paid option only if the platform fits your needs.
Free and Paid from $4/month
Easel.ly is a design tool that can help you represent your ideas visually, in the forms of compelling graphs, charts, and infographics. It's perfect for teachers, students, and business owners who want to visualize any kind of information.
Free and Paid from $16/month
Create infographics, presentations, reports, or social media visuals with Venngage infographic maker. They provide 100+ infographic templates which can help you present your data in an engaging way.
Free
With Kinzaa, you can create infographic resumes and job postings, network with other professionals, help employers and HR specialists to find new talents. This format helps them make the connection between job-seekers and employers more interactive.
Paid from $12/month (with one-month free trial)
Mural is an interactive design platform perfect for teams. With its interactive tools, this is an ideal platform to ideate and craft efficient designs in no time. As an infographics maker tool, it allows users to collaborate in real-time, providing a full whiteboard experience. Users can create mind maps and share feedback on sticky notes so that everyone is on track with the design development.
Paid from $24.17/month
Piktochart is a simple, intuitive tool which helps to visually tell stories. You can create infographics, presentations, posters, flyers, and reports: the selection of designs on the platform is vast. Select the designs, customize them, add animated colors and fonts, and your visuals are ready for everyone to see.
Free and Paid from $9.95/month
Canva is one of the tools that made design accessible for everyone. This drag and drop design maker helps you create infographics, charts, presentations, social posts in no time. Pick a template from the library of thousands of available templates, edit and customize it and export it for free or buy a premium account.
Free and Paid from $19/month
As the name of the tool suggests, Infogram specializes in the design of infographics. The tool helps to create infographics, charts, dashboards, maps, social media visuals, and reports in an easy way. You can create and share your data visualization in minutes.
Free
Create interactive charts to visualize your data in real time with Google chart tools. Choose from a wide range of charts, customize them and turn into an interactive dashboard.
Free and Paid from $4/month
Creately is a real-time diagramming and collaboration platform with 50+ types of diagrams and 1000+ ready-made templates. The platform can also be integrated with tools such as Slack, Google Docs, Confluence, and many others.
Paid from $7.99/month
Gliffy is an easy-to-use diagram maker with customizable templates and themes. Your team can communicate and collaborate visually by integrating with popular platforms like Jira, Slack, Trello, etc.
Free and Paid from $4.99/month
With BeFunky, you can create infographics and edit images without any special skills or technical expertise. The Graphic Designer tool makes infographic creation a simple and intuitive one, allowing you to design like never before.
Free and Paid from $10/month
Snappa is an infographic maker tool which can help to create custom, professional infographics in under 5 minutes. Edit the designed infographic templates, customize them and share.
Paid from $29/month
Adioma is an infographic maker which offers icons and templates designed to explain, educate, and present. The algorithmically generated infographic templates build themselves to adapt to the text, so you can add as much content as you like.
Paid from $7.99/month
PicMonkey's infographic maker is a handy tool to create stunning designs online. You can pick a template from their large library, personalize the texts, colors, add your images and export the final result.
N/A
Ceros is a creative solution for content creators. You can drag and drop your images, video, fonts, widgets, contact forms to create your infographics and images. The tool also provides insights into the number of visitors and spent time.
Free and Paid from $5/month
Mind the Graph is an infographic maker which specializes in scientific infographics. You can create illustrations to complement scientific papers, articles, teaching materials, etc.
Free and Paid from $7.99/month
With DesignBold, you don't need design skills to create visual content. It provides simple and powerful design tools to create infographics, presentations, social media visuals, etc.
Free and Paid from $10/month
Lucidpress is a cloud-based infographic maker that provides a collection of free and paid templates. You can drag and drop the necessary media files and add texts to customize your infographics and match them to your brand.
Free and Paid from $4/month
Visual Paradigm is a tool that helps you tell stories by using infographics. Create unique visuals with customizable templates to spread your message.
Paid from $9.95/month
SmartDraw is an easy diagramming tool which provides customizable templates and symbols for every diagram type. Automatically position and connect shapes with the help of intelligent formatting and create easily digestible designs in no time.
Free
Online Charts is a free tool offering more than 1500 infographics and chart templates. You can use the tool to create bar, line, pie, and bubble charts, radar plots, and many other types of infographics and export them for free.
Paid from $5/month
Cacoo is a cloud-based diagram maker with unique templates and shapes. It also has a multi-user editing, in-app comments, activity notifications, so that you can work with your team online.
Free and Paid from $11/month
With Vizzlo, you can create charts and business graphics in minutes. Choose from different visualization options, add your data and share your engaging charts and graphics. You can also upload colors, layouts, and logos for a more brand-safe design.
Paid from $24/month
iList by QuantumCloud is a WordPress plugin which helps to make infographics and to visualize data. Create infographics and make exciting and engaging content for your audience.
Paid $70/month
Tableau Public offers self-service analytics in the cloud. Create and customize your interactive dashboards and share with your team and clients.
Free, Paid from 6/month or $149 for lifetime access
ResumUp is a platform for creating visual, infographic resumes and portfolios. It's an online tool for personal data visualization.
Free
ChartsBin is the ideal tool to turn to, if you need to showcase your data with interactive maps. It helps to create maps online and embed them on websites with an HTML code. You can also save your map as an image.
Free and Paid from $7.49/month
Genially is a cloud-based infographics maker platform that requires no technical knowledge. You can create stunning infographics, presentations, CVs, and other designs in minutes, and access them from any location. Note, however, that the designs cannot be downloaded if you have created a free account.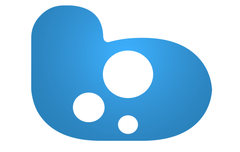 Free and Paid from $4.91/month
Bubbl.us mind-mapping tool is great for structuring information, understanding, remembering and generating new ideas and depict them visually. Use this interactive tool to brainstorm, take notes, or present your ideas more effectively.
Free
Mind42 is another mind-mapping platform. Here you can create free structured diagrams to visually organize information. Visualize your to-do lists, brainstorm ideas, organize events, and many more. You can also share the maps with your team if you want.
Free and Paid from $6/month
Mindomo is a mind mapping, concept mapping, outlining tool. It's an all-in-one visual tool which helps to visually organize the information. You can also turn a mind map into a presentation.
Free and Paid from $19/month
Icograms helps to create 3D maps, infographics, and isometric drawings. You can visualize your data by using any of more than 3000 designed icons and 300+ templates, or create a design from scratch.
Paid from $355/6 months
StatPlanet Cloud helps to transform a spreadsheet or database into an interactive dashboard. You can easily switch between multiple visualization types and customize your dashboards.
Free
With Tagxedo, you can make word clouds in real-time, customize them by changing the fonts, themes, colors, shapes, and save them as images.
Video Infographics
Free and Paid from $9.99/month
Renderforest helps to easily showcase your statistics and data with the help of infographic videos. You can create your videos with hundreds of ready-made scenes in minutes.
Free and Paid from $12/month
Animaker is a video infographic maker tool. You can visualize your data through stories, in an interesting and engaging way.
Paid from $10/month
InVideo is a platform where video creation is made simple. Pick one of the many available templates, and you will have your professional-looking infographics video ready in minutes.
Offline Infographic Maker Tools
Image Infographics
Paid, $149 for lifetime access, $99 for perpetual license, or $5.75/month
Edraw is an offline infographics software which lets you draw infographics offline. You can draw, edit and share infographics by using the 10000+ vector icons and infographic templates.
Paid from $9.95/month 
With the help of SmartDraw, you can represent the information with the help of diagrams and charts. Choose from over 70 different types of diagrams.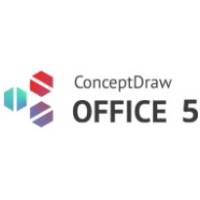 Paid from $199 one-time
ConceptDraw Diagram is a diagramming tool which provides a wide range of tools and templates for rapid diagramming. It also has a set of drawing tools for detailed representation of your ideas.
Paid from $19.95 for lifetime access
RonyaSoft infographic maker helps to create professional looking infographics in minutes. It provides various infographic templates organized in categories and all the necessary editing and design instruments.
Free
StatPlanet software enables you to visualize the information within an intuitive interface, through integrated interactive maps and charts. The software supports automated importing of large data sets, importing of maps, branding, multidimensional tables, metadata display, and many other features.
Paid from $75/year
Creately provides easy diagramming and online collaboration on your desktop. You can use locally saved diagrams offline with real-time updates.
Paid from $6/month
Visual Paradigm is enterprise management and software development suite. Create a customer journey and process mapping, wireframes, and different kinds of diagrams.
Free for lifetime
Mindomo is an easy-to-use mind map software which also covers online and mobile synchronization. You can create mind maps and concept maps offline, upload them to the cloud and share them online.
Paid $70/month
Explore your data with Tableau Desktop live interactive dashboards. Customize and publish your dashboards to build your calculations, forecasts, trend analyses, and more.
Paid from $239.88/year
Adobe Illustrator is a software used for creating vector graphics. This software can be used by designers to create various infographics and visuals from scratch.
Video Infographics
Paid from $239.88/year
Adobe After Effects is software for motion graphics and animation. You can use it to create custom video infographics. Use different visual effects to make your infographics more engaging and informative.
Infographic Maker Apps
Free
Create your diagrams and flowcharts with DrawExpress app which is available on App Store and Google Play.
Free, in-app purchases
Toolbox for Pages is an app which helps to create infographics with designed templates. You can use free samples or make in-app purchases.
Paid for $24.99
Infographics lab provides thousands of data visualization tools available at your fingertips which can help you to create charts, diagrams, and maps. At this time, the app is available only for macOS and iOS users.
Free and Paid from $0.99
Pinnable is an image editing tool which provides royalty free images, texts, stickers, and other effects, including infographics elements.
Free and Paid from $4.99
Icongraph is a 3-in-1 solution. It's a design, infographics, and map maker. Make simple infographic charts, pin maps and graphic designs for presentations and other purposes.
Free and Paid from $9.99/month
Adobe Spark is another excellent tool from the Adobe family you can use to create compelling infographics easily. Available for both web, as well as a mobile app, the app offers more than 10,000 templates and a simple drag-and-drop editor you can use to create beautiful designs in no time.
Paid from $9.99
Grafio is an infographic maker app. You can add images, draw different shapes, or drag and drop ready-made shapes from the library to create your infographics.
Free and Paid from $0.99
Canva graphic design maker also offers mobile apps for IOS and Android. You can create your visuals on mobile and save them to your device or share via email, WhatsApp, etc.
Free
Flowdia is a flow diagram maker app. Create your charts or mind maps by connecting different shapes, adding new sub-topics and importing images. The shapes and texts are customizable, so you can change their colors and sizes.
Free and Paid for $6.99
With SimpleMind, you can create mind maps on mobile. Choose from the customizable layouts or create your unique ones, personalize them, add images, videos, and documents, synch your mind maps with other devices through Google Drive and Dropbox, and many more.
Free and Paid for $6.99
Mindly is a mind mapping app which helps to visually organize your thoughts and ideas. Make notes, add images or icons to any element on your mindmap and export it to PDF, OPML, Text, Image.
Conclusion
Whether you want to create infographics online or download applications to your devices, there are plenty of tools you can choose from. In this article, we've covered some of the most efficient tools in different categories. Test them to find the one that fits your needs best.
---
More and more companies are using video infographics because this format has already proved its effectiveness and value. Besides, video content is considered a valuable tool for business promotion.
Would you like to try it now?