For many people, Valentine's Day is a wonderful opportunity to confess their feelings to the person they secretly love. With great enthusiasm, people are looking for unique design ideas to delight their loved ones, friends, colleagues, and even customers. 
To show affection, people send romantic gifts, such as video cards, flowers, candies, or other presents to each other, all in the name of St. Valentine.  If you're among them and want to design catchy Valentine's visuals, keep scrolling!
Below, we've rounded up some of the best graphics to inspire your own Valentine's Day designs.
Spread love, not viruses! Keep your loved ones close in spite of being socially distanced. Our "Love During Pandemic Pack" will help you share your love message and remind them how you appreciate them. Choose from 3 different sizes: Instagram Post, Instagram Story, Facebook Post.
When it gets hard, you should remind your special one that no virus can tear you apart. Customize the cute and romantic scenes of this pack and download. Share your Valentine's Day designs on social media, send them as a card, holiday promotions, and even use them in print if needed.
Love is sweet and beautiful. Express yours through these simple heart-themed Valentine's designs. Edit the templates with your messages and best wishes, or maybe a love confession?
Select the layouts you like, add your personal touch, and your Valentine's day designs are ready! Send them as a digital postcard, social media posts, holiday promotions, and more based on your purpose.
These playful hearts and love-themed icons will help you share your feelings no matter whether you're celebrating a long-term romance or asking your new love out on a date.
Launch the love season with special Valentine's Day discounts and promotions, by sharing bright and enchanting graphic designs. 
With the "Valentine's Sale Promo Kit" you can come up with stunning posts for your social media platforms and website, and definitely impress your target audience. 
Choose the size of each themed design, select a template you like from the promo kit and edit it with your information.
Cute little hearts, sparkles, and themed colors will help you stay relevant during this lovely season and take you a step ahead of your promotion game. Try the pack today! 
Is your love something to shout about from the rooftops? Great! Remind your loved one about your special bond with a digital love note. 
Add your favorite quote to this graphic design template and share it on your Instagram Stories, Facebook, or other platforms in their image size standards. 
Or use the set for other purposes such as creating sweet and warm invitations to promote your event, to make an announcement, congratulations, or greeting cards. 
Everything is possible with a little bit of imagination and beautiful design.
Trendy text shapes are all you need to make your Valentine's Day announcement cuter and way more fun. 
Adding playfulness to your graphic design is perfect to raise your engagement and have people respond to your post like they'd do to a friend.
Create adorable and shiny posts for your loved ones as well, to ask them out, celebrate love with them, or simply make them smile on a regular day.
Create lovely Valentine's cards and show your products with this festive mockup pack. Full of thematic scenes, it's an ideal way to make people feel special and loved on this day.
With a cute text and illustration, this Valentine's card mockup will make anyone feel cherished and adored. Make some effort and design your love card in the most romantic way.
Valentine's Day is not only a time to celebrate your romantic relationships, but also a great opportunity to honor your business relations. Congratulate your customers and build an enduring relationship with them!
Any design will look lovely on these sweet holiday mockups. Photo frames, paper bags, present packs, romantic cards, and modern devices are all at your disposal. Edit and create a perfect Valentine's atmosphere.  
Valentine's Day is a perfect time for thematic social media posts and product promos. Use this mockup pack to promote your online shop and attract more people who are looking for special gifts. 
Excite the curiosity of your partner by sending them a romantic custom-made design as a teaser for the real gift. Apart from flowers, sweets, and kisses, every lover needs a surprise that lasts a lifetime.
Match the aesthetics of your design with one of the suggested scenes and present your drawings, artworks, and sketches in a new light. Create unique Valentine's designs with hand-drawn sketch mockups to spread the spirit of love. 
Try these mockups to make your romantic designs more expressive. The professionally designed backgrounds will give them a more artistic look.
Or, you can wish your customers a happy Valentine's day by sending personalized greeting cards to them. It's a perfect opportunity to show your customers some love and attention.
Forget about gravity, experience the weightlessness of successful branding. Use the mockups of our Branding in the Air Pack to create stunning Valentine's Day designs that stand out. 
Send your partner 100 reasons why you love them. Make them even happier by presenting your surprise through a lovely design.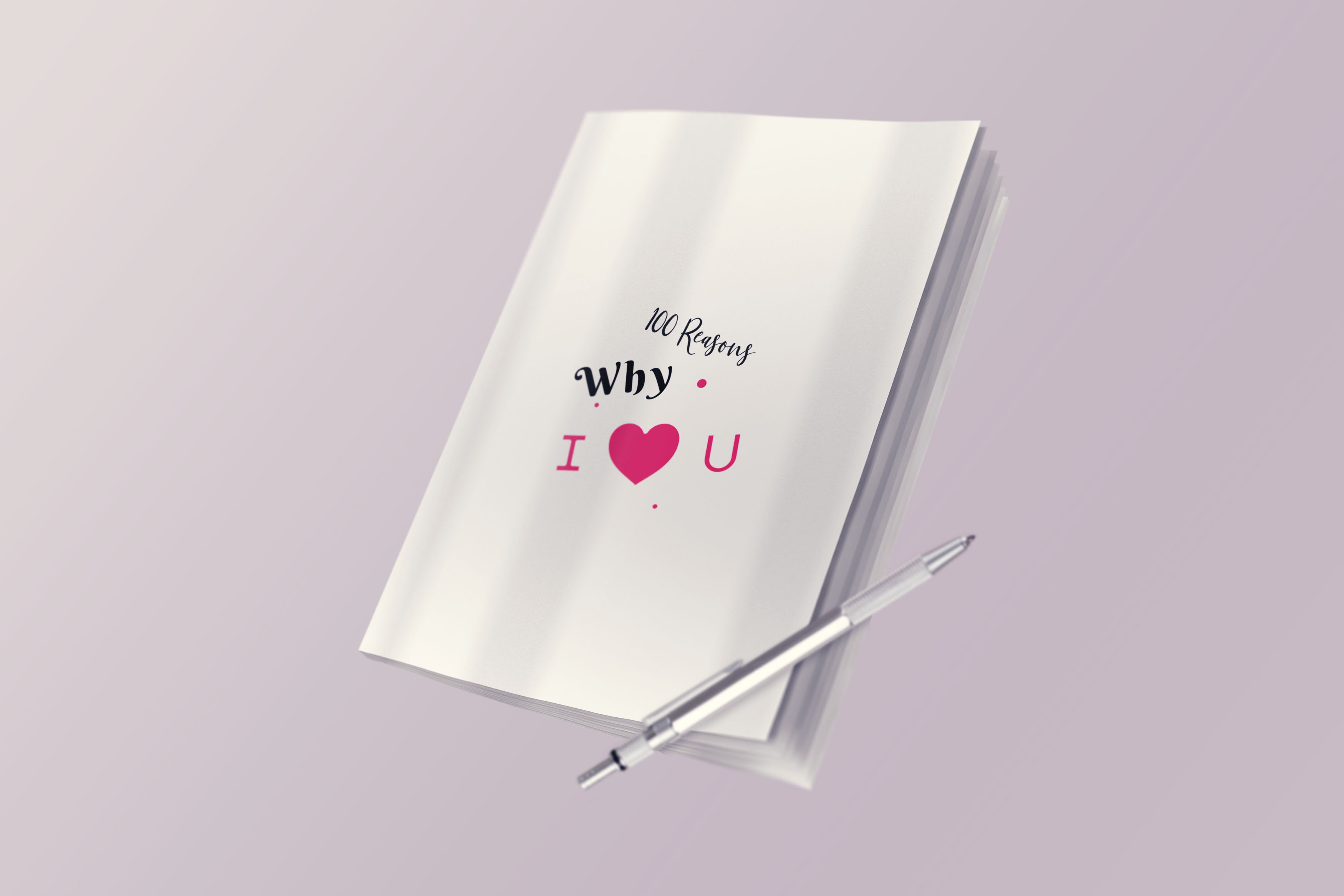 Present your designs and illustrations through floating items. Create anti-gravity Valentine's visuals and celebrate the holiday on a high note.
Demonstrate your designs online or in print with these professional art mockups. They are a great way to create attractive Valentine's designs and get everyone in the holiday mood.  
The watercolor effect is perfect for presenting your personalized designs. Choose a mockup that suits your design and upload your file. The result is sure to please everyone.
These mockups can also be used as Valentine's Day greeting cards. Share your love and best wishes to your customers, friends, and loved ones.
If you have no idea where to get started when designing a catchy Valentine's visual, mockups are always a great idea. Spread love and laughter to anyone around you. Go ahead and express your love through sweet Valentine's Day designs!