Are you a romantic person? If not, then it's hard for you to survive Valentine's day. As the day is approaching, it becomes a big challenge for you to choose the right gift for your significant other. You don't even have an idea of what it can be. It's definitely not a personalized cup or a photo frame decorated with flowers. Breaking up with them before the holiday is not an option too, though some people still do it.
It's supposed to be a special day for both of you. So, stop complaining and think about a perfectly romantic Valentine's day gift. We can help you to come up with at least one good idea. Check out our 14 romantic gift ideas below:
Long-Distance Lamp
A simple yet very romantic gift for a loving couple or best friends on Valentine's day. It doesn't matter where you are, you will always be connected to each other. Light up your lamp with a touch and the other lamp will automatically light up.
Source: Reviewed
With this gift, you will show them how much you miss them even if they are away.
Love Confession Video
Videos are for those who don't dare to say "those 3 words" face to face. Besides, your special one can always keep your video and re-watch it to revoke those positive emotions. You have two options: record a video with your phone camera or use customizable video templates to give it a more professional and unique look.
Don't forget to add your photos or videos to make the video more romantic. Videos are also a great way of a marriage proposal. This Valentine's day will be really unforgettable.
Personal and Customized Gifts
Literally, any item can become a personalized and customized gift. These kind of gifts are more suitable for those couples who have many things to remember such as important dates, jokes or some secret messages that nobody else would understand.
A personalized gift is the best way to show that you remember everything related to your loved ones, even the things that seemed insignificant.
Retro Record Player and Vinyl Records
You're lucky if your significant other is a melomaniac. You'll never run out of gift ideas related to music, especially for Valentine's day. It's time to give them something special like a retro record player and vinyl records of their favorite artist or band.
This is something they will fall in love with, and which will also make them love you even more.
Coffee or Tea Collection
A great way to show them how you feel is knowing what they love the most. Whether he/she is a coffee or tea person, you can always find a fine collection for them so that they will never run out of their favorite drink.
They will truly appreciate that gift which will remind them of you every time they have a cup of hot coffee or tea.
Hand-Crafted Gifts
A gift becomes really special if it's created by you because you've spent your time and energy on it. So, find some useful DIY gift tutorials and show off your skills.
Be it a handmade jewelry box, or a nice greeting card with your love confession video in it, they will definitely be surprised in a good way.
In case your hand-crafted gift is really awful, you always have the option to send a love message in a postcard or any other ready-made gift.
Try not to cut or burn your fingers and other body parts. If you think you can't handle this, there are still 8 more ideas below.
A Romantic Trip
A romantic trip for two on Valentine's day: what can be better than spending time together? Choose a destination that both of you would enjoy being at. Take her to Paris for a marriage proposal. Girls love it, right?
If you're both more into extreme tours, take her to a volcano bungee jumping, rafting, mountain climbing, or zorbing.
A Dinner Prepared by You
This can become a very romantic evening if you know how to cook. Prepare the most delicious meals for your significant other. You can find out their favorite ones and serve them as a special gift. Show off your cooking skills and spend some wonderful time together.
Warning! Don't burn down your kitchen while cooking.

If you can't cook, you can always order a pizza or sushi and pretend that you've made them yourself.
Romantic Movie Night
"Breakfast At Tiffany's"? "Ghost"? Maybe "Titanic"? Try not to cry while watching them for the 26th time. This romantic movie night on Valentine's day will help you connect on an emotional level.
A fine bottle of wine and some snacks. Or, you can take some beer and popcorn. It's up to your taste.
A Serenade Under Her Window
Nowadays, only the bravest can do this. The ones who truly love and are not afraid to show it. It's one of the most romantic gifts ever. Here's an example from the movie "A Walk in the Clouds".
Write a song or order it from a talented musician if you don't have the skills. And, try not to bother the neighbors, otherwise, you may end up at the police station.
A Night Ride
The city lights and the holiday spirit will become a nice background for your romantic evening ride. Be it a car or a bike, the emotions and the amazing time you had will stay in your memories forever.
It goes without saying that you must be very careful while driving to avoid any accidents.
Unique and Creative Socks
For crazy and creative couples, colorful and unique socks can be a great gift idea. There's a wide choice of socks with different colors and designs. Besides, they will keep their feet warm on the cold days.
Source: Yelp
Considering that it's Valentine's day, you can buy socks with hearts on them or even a love confession or matching socks for couples. Why not?
A Warm Scarf
Another way to keep your love warm and cozy is giving them a nice, colorful scarf. They will remember you every time they wrap it around their neck and feel its warmth.
Besides, you can pick scarves of different materials like silk, cashmere, cotton, etc. or for different purposes - a head, neck, or beach scarf. If you have knitting skills, try to make it yourself.
Flowers
Ok, now if you still haven't found a decent gift, you can give flowers and some sweets. Flowers are always a good idea, not only on Valentine's day. Pick a nice flower bouquet, send it with a note and ask for a date. A pretty yet meaningful gift.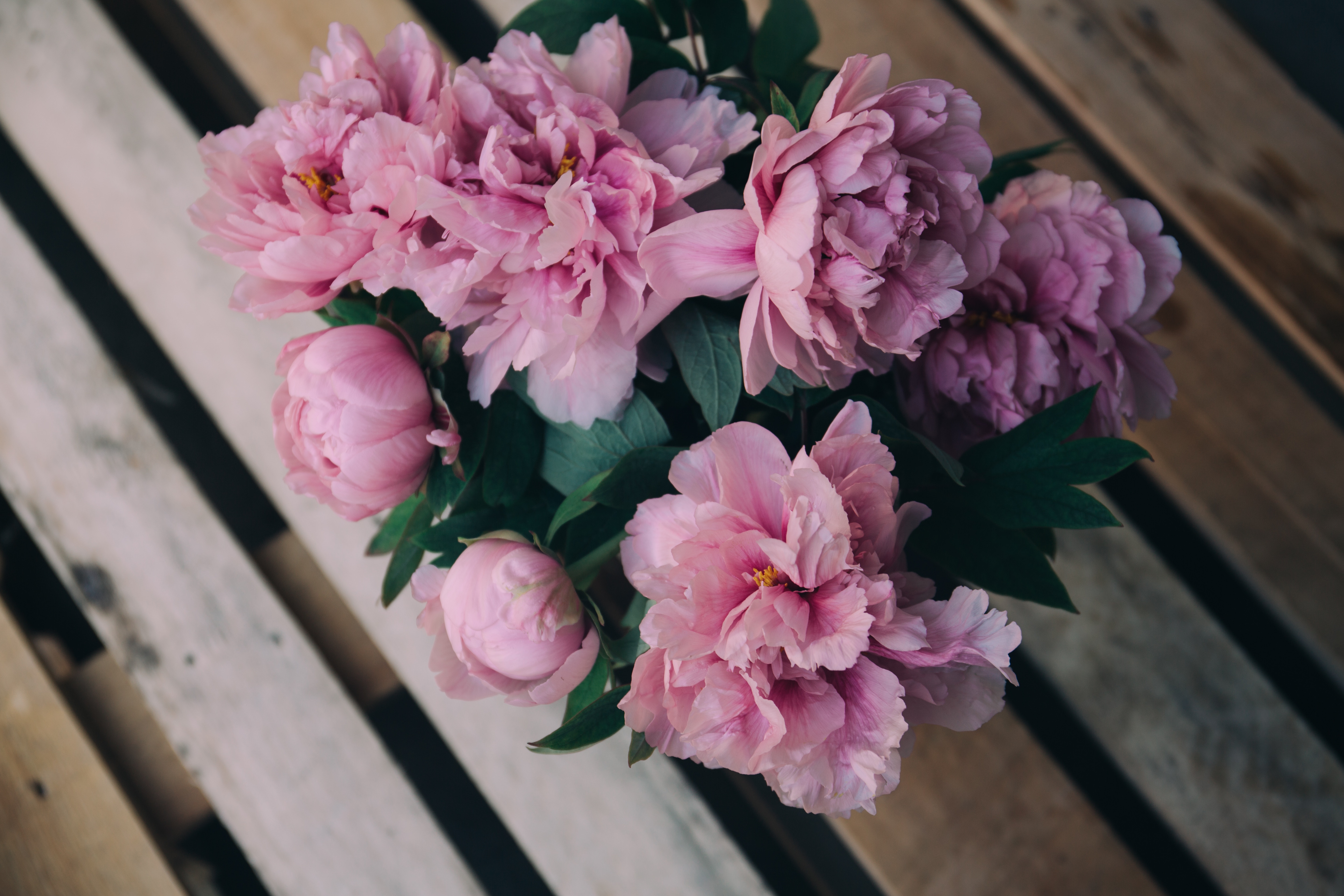 Keep it simple and remember that the quality matters not the quantity.
Finding a romantic Valentine's day gift requires creativity and efforts. And, of course, a lot of love and determination. If you truly want to surprise someone and show them how strong your feelings are, you will definitely find the perfect gift. Good luck!
---
Check out our video templates which will help you send some love to your significant other:
Create amazing videos full of love and affection right now. Happy Valentine's Day!