Vin Grabill is a professional video artist who creates and exhibits works in digital media and video art formats. Vin's digital prints and video art works have been exhibited nationally and internationally. He received an M.S. degree in visual studies from the MIT Center for Advanced Visual Studies and a degree in studio art from Oberlin College. Grabill joined the faculty of the UMBC Department of Visual Arts in 1988 teaching video art.
Through our interview we are going to know about his insights on Video Art and his teaching experience.
Q: What is the best thing about videography in your opinion?
A: I approach video as an art form and pursue video as a kind of painting in time. My favorite aspect of the video medium is editing - my work is as much about arranging bits of time through editing as it is about the content I arrived at by shooting and gathering video source material.
Q: What motivates you to continue your career in video art?
A: I'm fascinated with the way editing programs have developed and evolved. I started working in video using reel-to-reel video tape players with very primitive editing opportunities, and over the past 38 years, I've enjoyed developing my video art work by taking advantage of the technological advancements in editing (and also shooting/recording) that have become available over the years.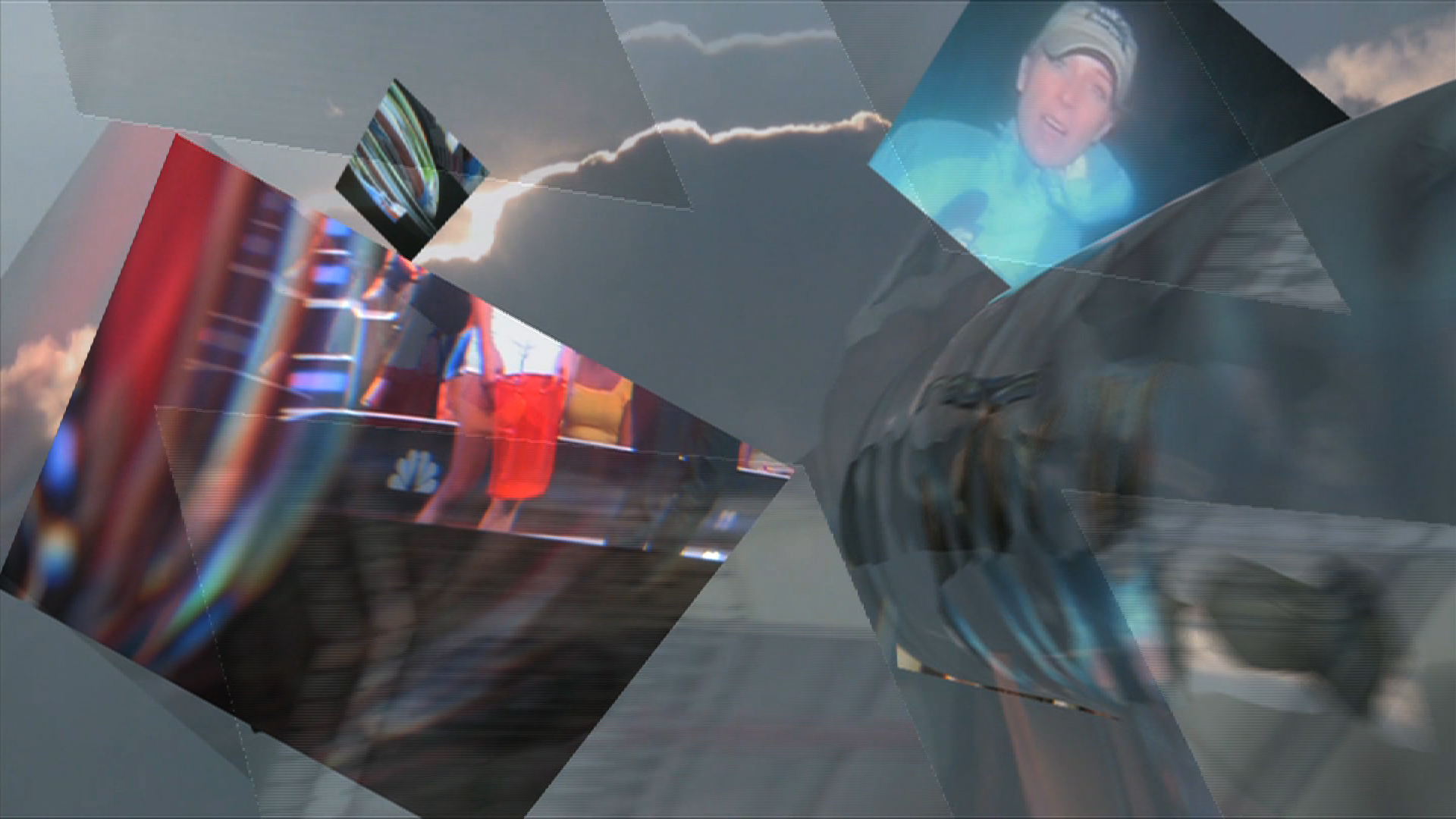 Frontier
Q: Do you think there is a big difference about how artists and videographers perceive things or is art an umbrella term for anything considering creative work?
A: While we are all using the same equipment and editing programs, there is a major distinction between the kind of work pursued by artists, who retain complete creative control, and commercial artists, who apply their creative skills to client-defined goals.
Q: Why did you decide to become a video artist?
A: When I was starting my masters degree program at M.I.T. in 1979, I tried using video as a unique way to present a report in a class. From then on, I was hooked on video. I was trained as a painter, but I realized I was able to realize many of the goals I pursued as a painter utilizing video.
Q: What films/projects have you worked on. Which one is your favorite and why?
Frontier
A: Here are some of my favorite video art projects from recent years: Sky Buy and Frontier reflect my interest in a kind of collage compositional structure, and Barcelona Mosaics represents my interest in using rhythmic editing to achieve a kind of visually musical work where all audio derives from the editing.
Q: What was the best thing about teaching video art at UMBC. What characteristics did the students have to possess to be successful in your courses?
A: I love opening up the idea of personal, creative, expressive video work to my students. It's a very new concept to all of them, and I enjoy working with them to express their visions and ideas. Successful students were those that were open to experimentation and play.
Q: What filmmakers have been inspirational to you throughout your career?
A: Nam June Paik, Bill Viola, Stan VanDerBeek, Woody Vasulka, Gary Hill, Zbigniew Rybczynski, Pipilotti Rist, Peter Campus.
Q: How do you define a perfect video? What tips do you have for newbie videographers?
A: The perfect video is one that authentically expresses its intent to the viewer. The video artist needs to express what is personally important to them and use an innovative creative language to communicate this intent. And the viewer needs to feel the impact of the artist's message and ideally recognize the personal goals communicated by the artist. I would suggest that newbie videographers let go of their preconceptions and play with the medium. It also helps to become familiar with video works by the artists I mentioned above, and others, and to take courses such as the ones I teach at UMBC.