Never has the phrase "content is king" been more relevant than it is nowadays. The demand for excellent content is rising, so creating and sharing it becomes a priority for businesses.https://sms.to/bulk/
In other words, if you want to run a thriving business, you should accept the fact that providing your customers with great content is essential. 60% of marketers create at least one piece of content each day. So, consider using witty content marketing techniques to attract and retain your audience. 
How can you create more content by spending less time and resources but keep it valuable? The number of content marketing tools is growing day by day. If you choose the right tools for you, they can help to maximize the effectiveness of your content efforts.
Check out the list of 165+ content marketing tools and software below and choose the ones that best suit your needs:
Idea Generation
Keyword Research
Content Curation
Stock Photos and Visual Content
Content Creation
Outsourced Content
Content Optimization
Content Sharing and Promotion
Analytics and Intelligence
Networking
Email Promotion
Commenting
Project Management
Productivity
Automation
Other
Idea Generation

Description: Mention helps individuals and businesses to monitor what is said about them online. Through their platform, you can get info about the performance of your keyword/business in social media, receive automatic updates on the latest trends and news in a specific industry, which you can then use while developing your content.
Description: Buzzsumo allows its users to discover the most shared content on the web. It's extremely useful when it comes to researching and tracking your or your competitor's content. They offer a 7-day free trial before subscribing to one of the plans.
Description: Reddit is "the front page of the internet". Subscribing and going through some of the subreddits related to your niche will give you many ideas for your content and will also keep you updated on what is trending.
Description: Quora is an excellent place to find the questions that your customers or people in your niche ask. By finding and following the relevant questions, you can keep track of the answers and use them when creating your content. And, you can also provide valuable information to the audience by answering those questions.
Portent's Content Idea Generator
Description: With Portent's content idea generator you can generate a title for your next article by simply entering the keyword or the topic you want to write about. If the results are not satisfactory, you can refresh the generation until you have the title you are satisfied with.
Description: You can use Keyhole to track relevant hashtags on Twitter and Instagram. Follow what the competitors' accounts are posting on main social media channels. The comprehensible information gathered through this tool can help you come up with your next viral content.
Description: Checking out the latest news and popular trends across the web through Google Trends will give you many ideas for your content. You can also check the usage of specific phrases or keywords within a timeline.
Description: BlogAbout by iMPACT is a great tool for writing a title for your next article. If you have the topic in your mind, this tool will suggest templates, which help you create different titles and choose the one you liked the most.
Description: Social Crawlytics can help you crawl through the competitors' websites and see which content pieces are shared the most through social media. This is a great tool to stay updated on the latest trends.
Description: Through FARK, you can see the latest trending news from across the globe on various topics. Just go to the category that interests you, see what's trending and start preparing your content on the topic.
Description: MyBlogU is a community of website owners, content creators, and influencers where you can brainstorm ideas for your next content piece with other members. They give you the possibility to conduct group interviews and promote your digital content. This website is a great tool for crowdsourcing content ideas and promoting them.
Hubspot's Blog Ideas Generator
Description: Hubspot's blog ideas generator is a great tool for you if you're experiencing a writer's block. Simply fill in the topics, keywords, or terms you want to write about in the fields and you will get lots of relevant blog topic ideas in seconds.
Description: ContentStudio helps individuals, agencies, and businesses of all sizes to effectively manage their social media management and content marketing activities. You can discover content gems in your industry then brand, schedule, collaborate, publish, automate, and analyze its performance across all social media and blog channels.
Description: Alltop lets you choose a topic and receive all the latest news and the related updates. You can also create a profile and customize your timeline by choosing what news will appear on it.
Description: Feedly's RSS feeds let you collect the latest trends and news from various fields and channels in one place. You can use it to extract ideas from specific websites and blogs.
Keyword Research
Description: Google Keyword Planner is one of the most popular keyword research tools. With its help, you can search for keyword ideas based on websites, related keywords, product categories, and more. You can see the chronological search statistics for the keywords and make your decisions based on them.
Description: Long Tail Pro lets you find thousands of accurate long-tail keywords for various niches. This enables you to effortlessly find relevant keywords that are being searched.
Description: KWFinder helps to find keywords with low competition in the easiest way possible. Use this tool to keep an eye on your competitors' keywords, find and analyze related search phrases to use in SEO and PPC. It's an easy-to-use tool that will definitely help you to level up your content efforts.
Description: SerpStat's growth hacking tool allows you to track your competitors' organic and paid activities. You can find and download keywords, analyze your competitors' activities and develop content ideas based on that.
Description: Ubersuggest provides you with a large list of keyword ideas. Just fill in one keyword in the search box and you will get almost any related keyword that has been searched.
Content Curation
Description: Pinterest lets its users create their own storyboards and also find relevant content in the field. Search the topics you're interested in and get inspired by the variety of the results.
Description: On Curata, you can find and curate content related to your niche to gain brand awareness and put your business at the forefront. You can also measure engagement and click-through rates of your content to use that data and improve its performance.
Description: Listly allows its users to build lists on many various topics. Besides creating and delivering your own lists, you can add your content to other people's list as the website allows collaboration as well.
Description: LinkedIn Pulse was initially a news aggregation mobile app that is currently integrated into LinkedIn.
Roojoom
Description: With Roojoom, you can build curated content and embed it on your site. This website allows you to automate the process of each customer's journey.
Description: You can view great content from various resources at Juxtapost. Also, it allows you to follow the topics of your interest.
Description: Create a free account on Scoop.it and organize content on a single topic in lists. You can also curate content on multiple topics after acquiring a paid account.
Stock Photos and Visual Content
Description: At Pixabay, you can easily find thousands of royalty-free stock images. It's one of the most popular places on the web when it comes to finding images.
Description: Pexels is another stock photo website where you can find many high-quality images to add up to your content.
Description: Not just a stock photo database but also a place to find unique premium photos and create ones using the Shutterstock editor.
Description: PikWizard holds an extensive library of over 1 million stock images and videos. These are royalty free and safe for commercial use, with no attribution required.
Description: Gratisography provides free high-quality images which you can use to spice up your content. The topics and categories of photos are enough to cover various niches.

Description: Visually is a platform where hundreds of specialized talents are gathered together. You can order creative visual solutions from the community, as well as share the ones you have and get professional feedback.

Description: At Infographic Labs, you can find infographics on a variety of topics. Besides, you can use the data you've gathered to create your own infographics.
Description: Upwork allows you to get in touch with some of the best graphic design freelancers. You will have the opportunity to outsource the visuals for your content according to your needs and budget.
Description: With Visme, you can create free educational presentations and data visualizers by utilizing their templates, infographics, and other interactive materials.
Description: Renderforest is a free online video production platform that allows individuals and businesses to create broadcast quality videos including wedding, family, and traveling photo slideshows, explainer and promotional videos, logo animations, kinetic typography, and much more.

Content Creation
Description: Soundcloud is an all-in-one platform that enables you to record and promote your podcasts for building your authority and gaining loyal subscribers. Best when used with an audio editing tool like Audacity and WavePad.
Description: Opinion Stage is a great tool for creating interactive and visually appealing surveys, polls, quizzes, and more. You can use them to generate qualified leads, engage users, and gain insightful data at the same time.
Description: FlippingBook helps to create mobile-friendly digital ebooks, brochures, catalogs, and magazines from simple PDFs. Your interactive documents will engage readers and generate new leads.
Description: OpenOffice is an alternative to the paid office applications. It allows you to create word documents and slideshow presentations.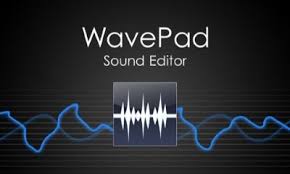 Description: Wavepad is open-source audio editing software. It's packed with features to improve the quality of your clips.
Description: Slideshare allows you to publicize and promote your slideshows to reach the online audience. It's great for creating and sharing informative content.

Description: Audacity is a free, multi-purpose digital audio recorder and editor. Use this computer software to record music, interviews, podcasts, and other projects.
Description: Connect your Google account with Google Hangouts in order to access your voicemail, hold group video calls, send SMS, and keep in contact with your loved ones. Replete with photos, videos, maps, stickers, GIFs, emoji, and more.

Description: Knowledge Vision is an all-inclusive platform, which gives users the ability to render presentations that will later be used for learning.

Description: ClickMeeting is an easy-to-use video webinar and meeting software that provides a platform for businesses across the world to have a conference in a professional setting.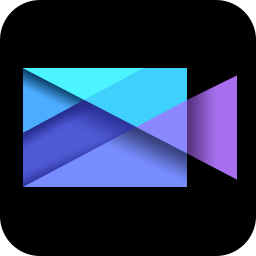 Description: Cyberlink PowerDirector is an excellent video editing software. Simple enough for beginner videographers, it has step-by-step tutorials, templates, and effects to help you format professional-grade videos.

Description: Prezi is a better alternative to PowerPoint. It's an online platform ideal for state-of-the-art, innovative slideshows that are also interactive and outstanding.

Description: SurveyMonkey is an easy and powerful service that provides free survey templates for your convenience. With 24/7 customer support, this cloud-based software offers visually-creative quizzes, surveys, forms, and more.

Description: Grammarly is perfect for those who write or edit long-form content. Create your doc, paste your material to catch errors in grammar, spelling, word choice, and more. You can also add a browser extension.

Description: Utilize Unbounce to leverage your business marketing network, create new and exciting pop-ups and landing pages, and design content without developers. Get hired more quickly and be out of the competition.

Description: ProWritingAid is an application that will review and offer suggestions for document changes. It's also perfect for proofreading your text as you write it.

Description: Want to create outstanding business content for marketing and publicity? Uberflip, a cloud-based platform, helps you build a content Hub, where you can manage social media, articles, eBooks, videos, and more.

Description: Want to increase reading comprehension in your written text? Use Hemingway App, a visual interface that will scan your text for run-on sentences, spell check, and offer better suggestions.

Description: ThingLink is an innovative, interactive design platform similar to Canva, that can be used to create interactive visual content for social media channels such as Twitter, Facebook, and LinkedIn. You can add and incorporate images, website links, audio, videos, and text onto your images.

Description: An excellent resource for verifying if your written content is unique, Unicheck is the ideal tool when checking your text for business and marketing.

Description: Similar to Unicheck, Copyscape is a widespread anti-plagiarism tool used for ensuring original content. You can also check if someone is stealing your content.

Description: Want to upgrade your text while simultaneously making sure nothing is plagiarized? Then PaperRater is the right tool for you.

Description: Want to screenshot any web page then embellish to your heart's desire? Awesome Screenshot provides the option to comment, blur, annotate and style any of your uploads.

Description: Google Drive allows you to write, edit and store digital content wherever you may be. It provides 15GB storage and supports different file formats, including docs, sheets, images, slides, and videos.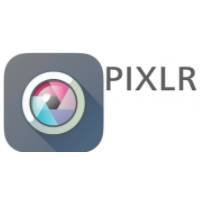 Description: A free photo editor, PIXLR is a cloud-based web application that features tools and support to craft perfect images.

Description: Do you need an interactive content creation platform that stores all your information in a cloud similar to Google Drive? Then Evernote is what you're looking for.
Description: Create high-quality logos, images, graphics, and more with PicMonkey. It's a super easy yet professional photo editing and design software.
Description: Trello is one of the most popular online calendar and project planning applications. Keep track of the idea boards, deadlines, project details, and even grocery lists all while managing everything in an organized fashion.

Description: Canva is an innovative graphic design software simple enough for even the most novice of designers. This platform provides free templates, presentations, blog graphics, and even a resume maker.

Description: Survey Anyplace is a questionnaire tool that allows you to build interactive, playful quizzes, surveys, assessments, calculators, and much more. It's perfect for creating smart and interactive content for your audience. And, you can use it to gather the necessary data.

Outsourced Content
Description: Skyword offers comprehensive content marketing software and professional services which produce great results.

Description: The world's largest freelance-service platform, Fiverr is perfect for businesses and entrepreneurs who want to outsource logos, testimonials, translations, animations, graphics, design, and more for as little as 5$ USD.

Description: Access a team of qualified writers, editors, translators, and content strategists for all of your content development needs by signing up to Writer Access.

Description: Contently is a branding software that helps to connect business marketers or entrepreneurs with freelance writers, photographers, videographers, designers, editors, and more. A popular website for content writing services. Here, content marketers can easily connect with established wordsmiths for creating stories and publication-quality articles.

Description: Scripted allows you to choose the writers and place orders for specific content types – from blog posts to white papers.
Description: Textbroker allows you to place content orders that talented authors can bid for. You can also hire a team of writers for a large content development project.
Description: Ebyline connects you with the experts for creating highly accurate and informative content. This platform is being used by big names such as ESPN, The New York Times, and Fox Sports.
Content Optimization
Description: Optimizely focuses on customer experience. Customer-oriented businesses can use this platform to deliver the best content through testing, personalization, and analytics.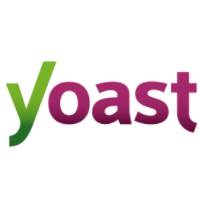 Description: As a search engine optimization software, Yoast provides a page analysis plug-in which will review your content.

Description: Lookbook enables you to create engaging content experiences. With this platform, you can track how users interact with the app and optimize it for better conversions.

Description: Trendemon will help you review and optimize your content to maximize your ROI. It features real-time analytics and performance tracking.

Content Sharing and Promotion
Description: The simple solution of Viral Content Bee will help you drive traffic to your content for free. With the help of this tool, you can connect with social media influencers to promote your content.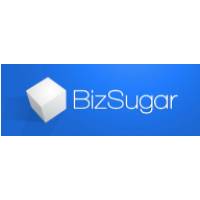 Description: You can BizSugar to bookmark your posts and engage with the community. In return, you can obtain valuable feedback and exposure.

Description: Ninja Outreach is one of the easiest ways to search for key influencers in your industry is here. A simple add-on for Google will help you to add visibility to your material.

Description: In Issuu, you can publish your eBooks and whitepapers to reach your target audience, increase engagement, and build your authority.

Description: Wistia is one of the best platforms for videos. This platform is the right place to develop a good content policy and host your projects with helpful analytics.

Description: Scribd allows you to market your brand through documents. It is also suited for fictional works and sheet music.
Description: With AddThis, easily add social media sharing buttons to your web pages.

Description: IFTTT lets you automate your promotion and bring new recipes to life with the help of your site and social media.

Description: Instagram is another popular network, which allows businesses to develop their brands through images and video content. Just like other social media networks, you can use hashtags to target and gauge the buzz around your content.
Description: Octopost is a Social media Management platform, which concentrates on B2B marketing in order to integrate your main customers using social media.

Description: No content marketer should live without promoting through Facebook – the largest social media network to date. Promote your business to millions of people and launch an ad campaign to generate strong leads.

Description: With the help of Buffer you can easily schedule posts, share your content, and follow up its productivity.
Description: If you're a Buffer user, then you're aware of the manual process it takes to schedule social media updates. Bulkly allows you to automatically add social media updates into your Buffer queues, which eliminates the manual process of scheduling updates.

Description: Twitter is a major pillar for social media marketing success. It allows you to send bite-sized updates to followers. Promote your events, hold contests and learn more about your audience using hashtags.
Description: Hootsuite is the best tool for social media accounts to stay tuned and never lose an opportunity to schedule your posts.

Description: With PRWeb, you can write and publish a press release optimized for search engines and syndicated to different media outlets.

Description: With your YouTube channel, you can promote your podcast, marketing projects, and many more promotional contents. By simply launching a YouTube ad campaign you can promote your videos.

Description: Manage your editorial content using analytics, reporting, and intelligent paid distribution features of Simple Reach. Besides, learn how to leverage measurement and distribution of your content as a brand to increase content performance.

Description: Share your content everywhere and promote much more leads in real-time with the help of Dynamic Signal. You can also combine marketing automation features and tools.

Description: Share your content on Delicious. Organize other content that you will bookmark and build a following. This will increase the likelihood of users checking out your bookmarked sites.
Description: Let your content appear on Smart TVs with the help of Piksel. Besides, to complete the general programming of TV stations there are still available solutions.
Description: Outbrain will help marketers and publishers drive results, whether generate awareness, engagement, and conversions. Some well-known media features such as CNN can help you to promote content traffic.

Analytics and Intelligence
Description: With the help of Curalate, you can optimize visual content and tell your brand's story, drive their engagement and attract more customers.

Description: Google Analytics involves everything that you need for website optimization. The tool enables you to find out the advantages of your content in order to optimize the upcoming strategies.

Description: For content marketers, Cyfe is one of the best online business dashboards. Use it to track your content's performance on social media and other analytics data.
Description: Being an alternative to Google Analytics, Clicky provides real-time analytics. This enables you to see who your audience is, to check site uptime, to follow up heatmaps, set up alerts, and many other options.

Description: Woopra is used to understand customers much better, to see what makes your target customers tick. You can improve content and conversion rates just by using what you've found.

Description: Socialbakers is an easy way to figure out the outcome of social media marketing. With the help of the analysis, you can easily improve your engagement, as well as campaigns. Besides, it helps to monitor your conversions and the activity of your competitors.

Description: Use TrackMaven, if you want to achieve your goals faster and boost your traffic track missed opportunities and SEO, Social media and email.

Description: Using Tweriod can enable you to learn how to reach your target audience with Twitter at the exact time.

Description: For getting a better understanding of how to improve your website content and how your customers behave in your website, just use this comprehensive, cross-channel marketing platform. Web Trends will let you segment your visitors into different categories, also test out content and landing pages to increase conversions.

Description: By tracking your Twitter followers with Followerwonk, you can learn their locations, bio, and their followers, as well to learn how they are related to you, and competing brands.

Description: Docalytics is a great content measurement tool that will let you track the engagement with your content. Use Heat maps to improve the performance of your content with insightful analytics.

Description: Crazy Egg will make your website better. With this tool, you can improve it, fix what's not working and test your ideas. In order to monitor the user behavior and to gauge the effectiveness of the visual elements on your page, simply use heat maps.

Description: With the right use of Google Webmaster Tools, you can make your website content as Google-friendly as possible.

Description: Mixpanel allows you to measure your engagement with the target audience by going beyond page views. Moreover, it tracks the actions of visitors to see how effective your content marketing is in terms of getting people.
Description: Kissmetrics provides behavioral analytics and email automation. The use of this comprehensive customer intelligence tool enables you to optimize the movement of leads through the sales funnel.

Networking
Description: This feature helps you to join relevant groups on Facebook and easily share your content there and engage with the audience.

Description: Automatically curate and publish relevant content by creating an account in Paper.li. The best way to engage your community is by building new relationships with content creators. Share your published paper on the site using Twitter and enjoy the results.

Description: If you want to find groups and like-minded people on LinkedIn, this tool is just for you. Gain the trust of the members and share your content to catch more attention and open discussions with your audience.

Description: CopyBlogger Media is a networking community that gives you the main tips of successful content marketing. Take the chance of participating in monthly seminars, having the experience of Q&A sessions with CopyBlogger employees, and getting a certification opportunity, along with other benefits.
Description: By using Buzzstream, you can easily identify outlooks to obtain backlinks from, find influencers in your industry and get in touch with them.

Description: If you want to raise your profile, just join Tribes and take part in the discussions with other users. Then, share their post on social media. Once you've established yourself as an active member, share your own posts with them.
Description: Be more active in replying and engaging on Twitter just for raising your Klout score. The higher it is, the more chances you will get in the future. Here you can also share your own content and suggested by the site.
Email Promotion
Description: The most attractive and delightful opt-in forms for your website are not a matter of hours anymore. Get a number of signups by choosing different opt-in form templates in Optinmonster.

Description: Creating a mailing list and generating leads is not a matter anymore with MailChimp's free email marketing platform. Always be aware of how many of your subscribers reacted to your email campaigns. Analyze all the data to make better emails in the future.

Description: More than 500 templates created by professional designers and more than 1,000 stock images from iStock are now available on Sumo. Get an opportunity to drive more leads with non-intrusive signup forms and add social media sharing buttons to your posts and images. Use A/B testing on your landing pages and choose the best version.
Description: Create and manage signup forms with custom fields, email your subscribers and make your list grow with Aweber premium email marketing tool. Try out a 30-day free trial today.

Description: Moosend allows you to manage your email marketing and marketing automation campaigns seamlessly as well as design and send newsletters email newsletter editor. Additionally, they offer a variety of newsletter templates completely for free. A variety of campaign reports will allow you to optimize your future campaigns and increase your customers' engagement metrics.
Commenting Systems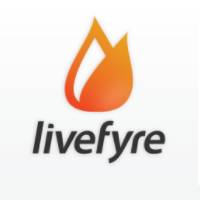 Description: Become an inspiration for others to share their ideas and point of view about your content by featuring the most attractive comments. With Adobe's LiveFyre, the users can share these comments on their Twitter account so as you can see how engaging your content is.
Description: Immerse in the network of Disqus' commenting system to generate discussions around your content. The best comment which gets the most votes will appear at the very top of the section.

Description: Enhanced comment voting feature, as an inseparable part of IntenseDebate, lets people vote for the comment they like the most, or give a thumb down for the one that is out of any value to your content. People can leave their comments on your site using their social media accounts.

Project Management
Description: Use this enterprise social network tool to encourage your employees and raise their performance. Keep their attention on completing their projects before the deadlines.

Description: Whether you are a fan of mobile apps or you prefer desktop apps, take your notes down with Evernote. Use the option of writing or take a voice note instead. Automatic syncing transfers all data from your phone to PC so you can always have access to your notes.

Description: By using this WordPress plugin, your company's writing team will be able to plan content that is to be published. Use an editorial calendar to schedule content with other co-writers.

Description: Manage your tasks and to-do lists in the newly efficient way directly on your smartphones. Remember The Milk is an easy and comfortable tool to sync your reminders on Evernote and to keep all your notes in one place. 

Description: Flow is a project management software. Connect all team members and freelancers to succeed in your projects and tasks. People can see their due tasks and give a priority to them, thanks to the Calendar view.
Description: Create tasks and boards, add deadline and assign members to their tasks so they see their due-to tasks on their boards. Trello helps you to be in touch with other team members, add comments and see the progress of each project online.
Description: Asana is a simple and easy way to get started with your projects, to track your team's work and keep everything organized. Both desktop and mobile app let you keep the deadlines, get new tasks, see the progress of others, add and receive comments from your teammates.

Description: Collaborate with all members online and manage your projects online by using Basecamp. Register an account and get two months of free trial which will give you an opportunity to get acquainted with all the benefits and features before subscribing.

Description: For all those who have an account on Google but still are looking for an easy-to-use tool to keep things organized and schedule all tasks, then Google Calendar is what you are looking for. Your notes and data sync with your phone to remind you of your tasks and appointments.

Productivity Apps
Description: You can simplify your content marketing process with the help of DivvyHQ. It helps you to put your ideas in the tool and use it later, share calendars with other members to see other upcoming tasks.

Description: Use MindNode to create and map visual content very easily. You can access your mind maps from Dropbox or iCloud or even you can export it in text format.
Description: By using Focus Booster, you will save your time and efforts and will be able to concentrate on the important tasks to get them done in time.
Description: This is an amazing tool that helps you to optimize your time of doing your tasks. It arranges your timesheet for today and keeps your business profitable.

Description: If you have found an interesting article but have to focus on the content marketing task, this app is here to help you. You can save that page on Pocket and read it later whenever you want.

Automation Tools
Description: Let it be blogging or CRM, Hubspot is perfect for generating leads and promoting your business. Useful for creating new content for your blog together with landing pages and social media messages.

Description: With the help of Percolate, you can easily extend the capacity, to promote sales, and advertise your brand. Moreover, it also suggests solutions for monitoring, content planning and creation, and social analytics.

Description: Influitive is an advocate marketing platform. It's a perfect way to get lifetime customers and hit your revenue targets.

Description:Marketo will give you access to a number of digital marketing solutions. Among them is B2B marketing. It enables you to monitor the engagement, specialized emails, together with channels and marketing management.
Description: Zerys is one of the best platforms to organize your content policy, to publish it and hire specialists to write content for you.

Description: Oracle is here to assist you in providing all channels with high-quality content with the help of a customer lifecycle. Simply create personalized campaigns across multiple channels.

Description: Act-on is a suitable platform for marketing in order to conduct lead generation campaigns all over the channels.

Description: With Kapost, you can cooperate with different users of content production having conscious planning and workflow management. Successfully increase the number of leads with the help of gathered data analytics.

Description: Use Pardot to improve your sales and conversion rates. Send out personalized emails, promote your content and understand each step from click to close.

Description: Setup your own sales and online marketing platform on WordPress with the help of the Rainmaker Platform. Sell membership programs, digital goods, and learn to produce influential content.

Description: Deliver individualized content experiences across different channels. With the help of OneSpot, you can turn your first-time customers into subscribers and also lifetime customers.

Description: User.com is a full-stack marketing automation software for turning your visitors into happy customers. It allows you to gather information about your prospects, communicate with them via live chat, chatbots, gather contact information by using popups, send automated emails and SMS and much more.

Other
Description: Create content that can become a part of a website, a newsletter, or serve as a content unity. Vision Critical is useful for both internal and external third-party content.

These tools can be of help in conducting a successful content marketing campaign. So, take your time and choose the most effective tools.