All your design tools in one place with one simple subscription
Your advanced marketing tool to save time, enhance your presence, and boost awareness.
Video Marketing
Grow your business presence using advanced promotional videos, explainer animations, tutorials, intros, outros, music visualizations, and much more.
Replaces: All your video creation tools
Website Marketing
Design and create outstanding websites for your business, host on our servers, enhance traffic with SEO tools, and grow your leads.
Replaces: Your website subscription
Design Creation
We can cover all your design needs with high-end presentations, logos, mockups, printables, SMM and promo graphics.
Replaces: Your Presentation, Mockup and Design subscriptions
Discover our use cases
An easy way to create projects on the web or mobile.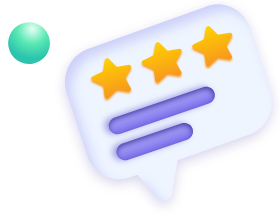 Maximize your results while minimizing constraints with our solutions
😞 Problem:
"I don't have money to hire expensive freelancers"
🤩 Solution:
Get all your design and marketing tools in one dashboard without paying an arm and a leg.
😞 Problem:
"I don't have design skills or experience to create videos"
🤩 Solution:
Get all your animated videos created using our stunning, ready-made scenes and thematic templates.
😞 Problem:
"I don't come up with creative and out-of-box ideas"
🤩 Solution:
The creative work is done-for-you. Browse our ever-expanding library to find designs for social media, flyers, posters, event promo materials, presentations, and reports.
😞 Problem:
"I don't have the time to create marketing assets and product mockups for my business"
🤩 Solution:
Get access to the most unique mockups on the web and create stunning visuals directly in the browser within seconds.
😞 Problem:
"I don't have a website and I don't know where to start"
🤩 Solution:
Creating a website for your business is no longer a dream. From one-page landing pages to multi-page websites - choose a template and customize it.