Whether you need to call a taxi, edit your images in a creative way, or make a professional video with your phone on the go, there is always an app that can help you to do it. There are apps for nearly every aspect of our lives, and we hear about the new ones coming out every day. We've already lost the count.

Now, you have created a wonderful application to solve a big problem for your users. You've done all the necessary things and run through the development process to improve the issues. You've built an app according to people's needs, which they would be happy to use. Your goal is to find users for it. The challenge here is to not only attract them but also make them download and use your app.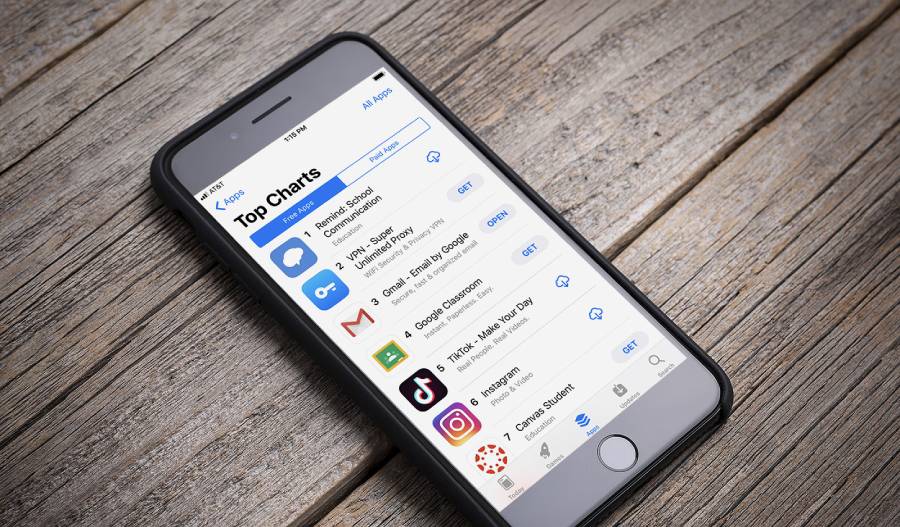 It's a known fact that videos are a powerful way to get your message across. Your potential users can watch your video with high-quality screenshots of your app and read the targeted app description in the App Store or Play Store. So, showing them your app promo video or an app explainer can attract and get their attention better. Before downloading your app, they will clearly understand how it works, what problems it solves, and what interface it has.
With Renderforest's high-end and flexible templates, you can create stunning videos without limiting your imagination. Let's have a look at how Renderforest can help you to make a professional and engaging promo video for your app.
In this tutorial, we are going to show you how to use our Modern Mobile App Kit for making your mobile app promotion video.
To edit the template, you need to sign up or sign in to the platform, if you have an account. After you sign in, go to our Video Templates library.
Choose the Mobile App Category from the drop-down menu and pick the Modern Mobile App Kit template. It is designed for four devices – iPhone, Android, laptop, or tablet and is available in five different themes. The duration of your video can be flexible, depending on your preferences and content.

Here you can check out the promo video of the toolkit and learn more about it. Then, click on the "Create Now" button and start your video creation process.

Here you have two options: choose one of the ready-made presets or start your project from scratch.

If you choose "Load a Preset," and click on "Create," you will see our ready-made and customizable presets that are created to save your time and thoughts.

Check out and use them if you find something suitable for your services. Click on "Use Ready Story" and start customizing the scenes with your text and media files.

However, if you want to create an entirely new project, click on "Add Scene" and choose scenes manually. This template offers 15 scene categories: iPhone scenes, Android device scenes, logo animations, text holders, video holers, etc. Look through all of them and insert the ones you like the most.

Then, edit the selected scenes by adding your text, uploading your media files, and adding a music track or a voice-over. To type your text, use the tools on the left side of the editor.

What refers to your images and videos, there are several ways to upload them: via image or video URL, from your device or Media Library, or you can use our Stock Library for free.

If you don't find any appropriate videos in your device, you can use our Stock Footage Library for free. There are more than 150.000 videos on any topic and for any occasion. Use the search bar above or the most popular tags to find videos more easily.

Once you choose the video, edit it by trimming the main parts and adjusting the video volume. After you finish this section, click on "Done."

When you finish and are happy with the result, go to the "Style" section from the editor menu and choose from the five options.

Then, customize the colors of your video by going to the "Color" section. Here you can choose one of our color palettes or pick custom colors manually. After you finalize the colors, preview them on the suggested scenes.

What makes your video really attractive and alive is music. Choose the track that best fits your project in the "Music" section, or upload your own track. You can even mute your project.

Besides, you can click on "Add Voiceover" and upload or record your own voice-over for each scene.

So, it's time to preview your project and see if everything is the way you want. Go to "Preview" and click on "Free Preview."


Your video will be ready in a few minutes.

Congrats, your video is successfully rendered and ready to view. 
Your project is saved in your Renderforest account, and you can reach it any time by going to the "My Videos" page. Click on your "Account Name" and choose "My videos" from the drop-down menu.
There are several options for exporting your video. The first one is the free export. You can download or publish SD360 quality videos with a watermark. If you want your video to have higher quality, you should make a single purchase or subscribe to one of our plans.
Here are several other app promotion templates below:
Modern Phone Mockup Toolkit
Mobile App Toolkit
Isometric Mobile App Kit

Contemporary App Promo
Realistic Website and Mobile Promo
Conclusion
Create fantastic app promo videos and use them to attract your users. As you can see in this tutorial, it's easy and fast to create one with Renderforest. We hope this tutorial will help you with your mobile app promotion journey. Good luck!