Great startups are born from exceptional ideas. But, your startup won't succeed if you don't have a working brand strategy, excellent execution, and the right tools and resources.
One of the key points of successful strategy execution is a wise choice of tools for project management, marketing, design, and development. The right tools and resources have the power to increase efficiency, save time, and cut costs. 
To simplify the process of finding the right tools that will help to grow and promote your startup, we've made a list of 75+ best startup tools. Let's take a look!
Description: GitHub has created a text editor named Atom that's customizable but also "hackable to the core." It's also a totally free startup tool, which is great for any bootstrapping startup! 

Description: Asana lets you break down large projects into small actionable tasks, set goals, and get rewarded for completion. Asana has everything for making the online project management process easier through a calendar, assignment tools, and more.
Description: EngageBay is a powerful CRM Software with an all-in-one marketing, sales and service automation platform. The marketing automation suite helps you save time, nurture your audience and automate routine, manual tasks. With the free CRM and sales automation, you can organize all your email contacts, track deals, and the sales pipeline to grow your sales. The software provides a seamless experience for customers of small and mid-sized real estate agencies. This diverse package of solutions includes marketing automation, sales bay, live chat and helpdesk. EngageBay makes it possible to automate manual tasks, track deals and sales pipeline, provide real-time assistance that easily converts visitors into customers, and prioritize and solve customer support inquiries.

Description: AeroLeads is B2B lead generation software and one of the best prospecting tools for startups. A sales and marketing professional can use this on top of multiple sites to create a list of B2B email addresses and phone numbers of their prospects. The ability to find leads and prospects from various sites makes this tool stand out from the crowd. The tool also has integrations with CRM like Salesforce, Zoho, Zapier, etc., which makes it a great solution for the lead management process.
Description: OmniKick is an omnichannel marketing automation platform. Users can build a responsive email list, send personalized, customized, and fully automated push notifications, promote their brand on social media and messenger in just a few clicks. OmniKick is equipped with a highly optimized and responsive template library for deploying targeted popups, sliders, floating bars, and many more lead generation channels. It shows the performance of each campaign through detailed analytics on the dashboard. OmniKick integrates with most major marketing automation platforms and is one of the most beloved marketing tools for WordPress websites. It is also a very popular email marketing tool in the e-commerce industry.
Description: Scalefusion is a powerful device and endpoint management solution that is designed to ease the IT load in managing tens, hundreds, and thousands of mobile devices. You can manage devices and endpoints belonging to all the leading operating systems and diverse ownership types such as COPE, CYOD, BYOD management, etc. using a single comprehensive console. Scalefusion offers a simple and intuitive interface for users to quickly onboard devices in bulk, push corporate security settings, and business resources and monitor their usage and compliance remotely.
Description: Nav is a free website and an app that gives business owners the fastest, easiest, and most trusted path to financing. The leading business financial management app, Nav gives free access to personal, and business credit reports from major consumer and commercial credit bureaus, including Experian, Dun & Bradstreet, Equifax, and TransUnion, and hosts a robust marketplace with more than 110 business financing products, including loans and credit cards. The marketplace uses a unique, lender-neutral approach to help business owners find the best financing options for their needs.
Description: This all-in-one suite enables you to promote and share your blog posts directly from your WordPress dashboard. With Blog2Social, it's easy to auto-schedule and publish your social media posts. It also enables you to individualize posts, which adds a personal touch to every message. Blog2Social's Social Media calendar makes managing the timing of posts a breeze. The plugin has 30,000+  WordPress users in 70 countries. Blog2Social is free to use and among the best-rated WordPress social media plugins. A Premium version is available.
Description: Fotor is a free online photo editor and design maker. It has everything you need for photo editing and all the design templates & stickers you want for graphic design. You can also find some image editing tutorials and a design inspiration blog for reference.
Description: Kite is a print-on-demand merchandise plugin that lets you build your own range of custom merchandise in a matter of seconds. You can choose from over 250 top-quality personalized print on demand products to add to your store.
Simply upload your design and select which products to enable. You can edit product variations, pricing, and more. When a customer orders one of these products, the order is automatically routed to one of the available global print facilities, printed, and shipped straight to their door.
Description: For anyone looking to start a website to sell products online, 3dcart's all-in-one software has everything you need to build your online store, from managing your inventory to processing orders. Integrated with over 100 payment solutions and packed with great themes and built-in marketing tools, 3dcart provides the best e-commerce platform with search engine optimization, helping you increase conversion rates and enable the success of your store – all in one package.
Description: TeamWave is a powerful, straightforward, easy to use, and super affordable Work Management Software. You can manage your sales, projects, teams, clients and marketing – everything in one single place. With TeamWave you can streamline workflows, get things done faster and scale your business with confidence. 
Description: NuovoTeam PTT is an all-in-one employee app that helps organizations track and monitor their non-desk workers and front-line workers. NuovoTeam facilitates employee productivity tracking, chat communication, walkie-talkie (Push to Talk), and collaboration across your workforce. Monitor employee location, and employee work hours with clock-in and clock-out, track work status and assign tasks, enable organization-wide unified contact management, and make way for communication with VoIP calling, instant messaging, video calling, and group chats.
Description: Yocale is the online scheduling software tailored to your business. Yocale empowers appointment-based businesses through a vast suite of applications to manage all aspects of a business, from any device. The platform helps you manage schedules, clients, staff, and your entire business from just about anywhere, any time.
Description: Teamwork is a project management tool that keeps your work organized and takes the stress away. It allows you to monitor every project and collaborate real time with your clients. This tool has everything you need: a workload planner, time tracker, content plan template, and profitability report. It's a perfect solution for people who try to integrate all their favorite tools they are already using and run everything in one place.
Description: Chisel is a powerful Product Management Software. It is a quick and easy way to manage your product, from research to product launch. A Vast number of its features facilitate creating roadmaps, building team alignment, and collecting customer feedback. Chisel caters to the needs of both large-scale and small-scale companies. It offers a simple visual interface that makes tracking progress easy and keeps everyone on the same page.
Description: SalesHandy is a suite of powerful tools for startups to send emails and improve productivity. It allows you to send cold emails, mail merge email campaigns, email sequences along with advanced user activity trackers. You can keep track of unlimited emails for free, schedule emails to be sent later, attach and send smart email templates, automated follow-up emails, schedule personalized email campaigns, and get behavioral insights from email communications faster. It works with all email service providers, including Gmail, G Suite, Outlook, Yahoo, and others, and is a must-have tool for businesses looking to take their email marketing efforts to the next level.
Description: Mockplus is the most robust all-in-one product platform for prototyping, collaboration, and design systems. It helps the teams to streamline the design process and is the best design solution for fast-growing startups.  The company has helped millions of users and 200,000+ startups to achieve success.
Description: Be Focused is a productivity app that can help you stay on task, track your goals, and configure breaks – to name just a few of its many features. It's a perfect solution for founders who struggle to get through their to-do lists every day – or anyone who finds social media too distracting.
Description: Goodbye to work scattered across emails, individual calendars, chat tools, spreadsheets, stickies, and Word docs. Tameday brings together in one place all the tools your team needs (group chat, to-do lists, calendar, file storage, notes, polls, and lots more). Everyone is on the same page and knows what they need to do, including your clients.
Description: Rebrandly is an advanced link management system for branding, tracking, and sharing short URLs using a custom domain name. Branded links are the evolution of short URLs. Simply put, they turn a long, complicated link into a short, memorable phrase – featuring the company's own domain name.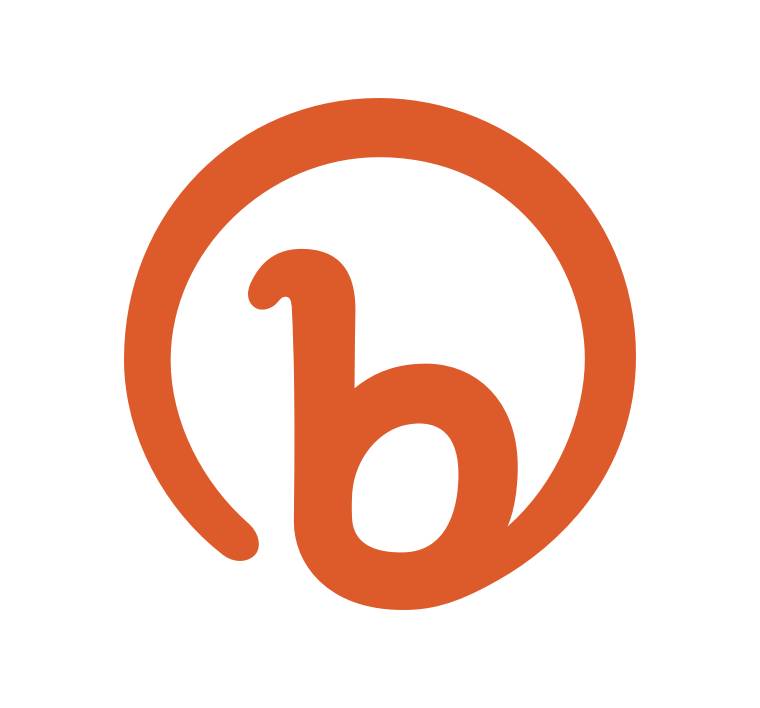 Description: Bitly is a link shortener that also offers insights and information on how many times the link has been clicked on and where it's being shared. It's an incredible startup device for following the effect of your brand on the web. Bitly currently provides an enterprise-grade link management system that connects every part of a company's internal and external communications and offers tools, data, and analytics for transparency and control over the customer experience.
Description: Boomerang for Gmail gives you a chance to plan messages for some other time. It additionally gives you a chance to set catch up on updates, so you keep in mind that super essential email you sent three days ago.
Description: Buffer is an intuitive, streamlined social media management platform trusted by brands, businesses, agencies, and individuals to help drive meaningful engagement and results on social media. Over 5 million people have signed up to use their suite of publishing, engagement, analytics, and collaboration tool. All of these tools are carefully chosen and highly refined in order to help social media marketing specialists and teams work more efficiently.
Description: Clearbit Connect is a useful tool for startups running their own promotional efforts and engaging in email marketing. It enables you to discover the email addresses you're searching for easily. Add the tool to your Gmail account, then type the company name, and you'll see the email list of company representatives.
Description: If you are not new to the Internet, you probably know what Dropbox is. And in case you don't, Dropbox is an extraordinarily powerful and effective platform for file sharing, storage, and backing up your documents in a safe space.
Description: Not well known — the reason is that it's a bit more current — is Dropbox Paper, which gives your group a chance to team up on documents in a simple way. Increased in value by people with a design background, Dropbox Paper is a genius startup instrument for any individual working all the more outwardly, even when they're working with words.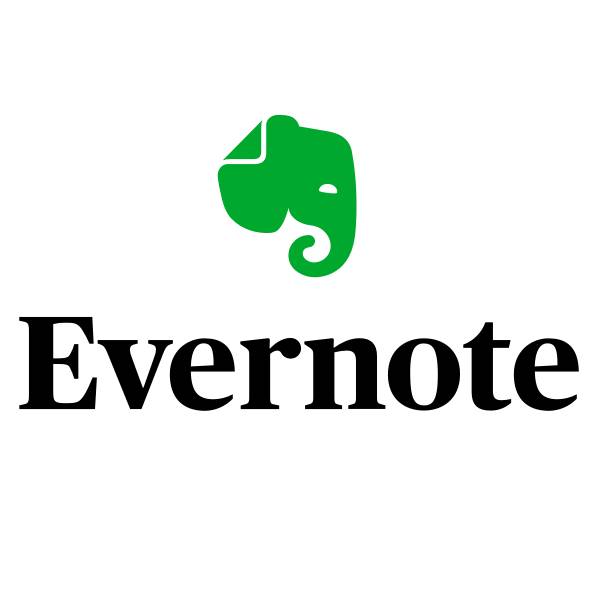 Description: Evernote is a definitive note-taking application that gives you a chance to keep all your notes in one place and sync them on all your devices. The app gives a space for groups to work together on ventures. It's one of the best startup tools for individuals who find that it can be somewhat hard to monitor everything.
Description: Startup founders know how much time can be squandered pursuing installments. Due was made to enable you to monitor who owes you what, when, and get your cash. A few highlights incorporate the capacity to set up repeating solicitations, acknowledge charge card installments, and alter solicitations.
Description: Github supports millions of people by providing an incredible space for learning, sharing data, and working together. It's the number one development platform that can help every startup. 
Gmail Canned Responses
Description: Use Gmail Canned Responses to make templates of standard emails in your Gmail. This will help you send out your emails quickly by simply sending templated responses. To activate the service, go to Gmail, select the "Settings" and click on the "Advanced" tab to activate "Canned Responses."
Description: You're likely already using G Suite — which incorporates Gmail, date-book, G Docs, and G Drive — but if you're not, here's a heads up that it's a standout amongst the most far-reaching startup apparatuses there is. Use it for email, syncing calendars, sharing documents, storage… You get the concept.
Description: HR is another field that a great number of startups found up against and go, "Huh?" Gusto removes the riddle from HR by making finance and advantages simple for any manager, paying little mind to past involvement. They even offer exhortation when you require it! Can't beat that.
Description: Not to be mistaken for Gusto, above, Gust is tied in with helping you get and deal with that cash. They offer value administration, access to top startup quickening agents, and the capacity to apply for financing from many heavenly attendant speculators. Raising money is a standout amongst the most frightening stages for any startup, so having an organization like Gust at your back is a tremendous advantage.
Description: Hootsuite is an online networking promoting device that is one of the most beloved startup tools for its simple interface and reasonable cost. Schedule posts crosswise over stages, measure your social ROI, and monitor the effect, all in one place. 
Description: InVision is one of the best startup tools for ideation, design, and prototyping. Keep a free version with 1 active prototype if you're on a budget. Startups can deliver the best digital product experience by using this tool for their design and project management. It's used by companies like Airbnb, Shopify, Salesforce, etc.
Description: Going from maybe a couple of founders to a full startup group can be frightening. Fortunately, there are startup tools like Lever making the procedure a whole lot more straightforward. Lever is an enrolling program that enables individuals to locate the best competitors, streamline the meeting procedure, and utilize information to settle on choices about new contracts. It also offers a collaboration option, making it straightforward for your whole group to get ready regarding the procedure.
Description: Try not to be tricked by the name — Online Invoices completes significantly something other than the receipt. This startup device additionally offers deals and stock administration, internet bookkeeping and CRM, and a customer support framework. It's an awesome choice for new businesses who are managing physical stock and need a slightly heftier system to enable them to monitor everything.
Description: Post-it Plus is considered a great productivity tool for startups. It takes the note-taking process to a new level. It makes your team more productive, helps to communicate better and to make notes in an enjoyable way.
Description: LambdaTest is a cloud-based platform that helps users to perform cross-browser compatibility testing of their web applications or websites to make sure they look pixel-perfect across all desktop & mobile browsers, browser versions, and resolutions.
Description: Fluid UI is a smart prototyping tool used to share ideas instantly. It is effortless to use, which makes it perfect for early-stage entrepreneurs, designers, product managers, and other product visionaries. It has an impressive set of features that includes pre-built component libraries for Android, iOS, and wireframing. It is also equipped with device previews, a real-time collaboration tool for your team, comments, chat, and video calling for feedback.
Description: Quuu is a tool that helps startups effectively manage their social media accounts. One of the main features of this tool is that it provides hand-curated, high-quality, and relevant content suggestions. Besides, you can use it to schedule social media posts, which makes it easy to manage multiple social profiles in one place.
Description: Slack has a special place in every list of best startup tools. It's an effective communication and collaboration software and can be used as well as for project management. Here you can have everything in one place: messaging, integrated tools, and files. Create channels, add or remove your team members, drag and drop files to share them, and work with clients without losing important information.
Description: The useful features, the interface, and the plugins make Sketch an excellent platform for designers. This toolkit gives an opportunity to design from the ideas through to the final work. All the created icons and design elements can be easily reused and updated.
Description:  Every startup needs a project management tool. This is where Trello comes in handy. Create your boards and cards, organize the tasks, add deadlines, and attach files. This project management tool helps to keep your team more organized and focused on the details.
Description: Zapier is a startup tool that gives you a chance to coordinate the greater part of your web applications consequently. It's an incredible timesaver — and everybody realizes that time is the greatest asset of startup founders.
Description: In regards to video conferencing, this is an easy decision in case you're using the Google Suite. It's free and super simple to set up on Gmail.
Description: In case you're still in the early procedure of building your MVP or outlining a new item, Balsamiq is one of the best tools for startups. It enables you to make speedy wireframes and get criticism. It's essentially similar to whiteboarding, yet on your PC, so quicker and less demanding to share. Not free, but rather the evaluation is adaptable and startup-friendly.
Description: Prezi gives presentations movement, and we're not discussing Powerpoint-like activity impacts that help you remember the late '90's. You need to see it in real life to absolutely get it. However, fundamentally, it enables you to make genuinely unique, film-like presentations. The drawback is that the Prezi introduction design doesn't work with each substance structure you may have as a primary concern for your introduction. One sort of structure where it thrives is one that begins with giving the full picture, to begin with, and afterward going all the more profoundly into each bit of that baffle.
Description: Skip the dreary email back and forth to plan a good time to meet. Calendly is one of the best startup tools for arranging meetings. It checks your calendar for busy events to prevent you from being double-booked and you can also set up rules for when you are available for each type of event. This way, Calendly only shows the time when you are available and actually want to have an event scheduled. At the point when an event is reserved, it sends a confirmation email to both you and your invitee and automatically adds the event to your calendar. What is additionally extremely likable is the ability to embed a scheduling page on your website to make planning item demos simpler. The essential highlights are free, influencing it to ideal for bootstrappers.
Description: Hellosign is a tool that helps millions of large and small businesses to skip printing and examining. The platform includes eSignature, digital workflow, and electronic fax solutions. The free plan gives you 3 documents per month. Use it to close deals, easily make new hires, and complete your documents.
Description: If your business is an innovative startup, you presumably already have an AngelList profile. Did you know you can discover and source ability from that point, for nothing? That is correct. Individuals who are keen on startup work will express enthusiasm for your activity, and you can connect with them from that point. AngelList likewise accompanies a Trello-like board for you to keep track of the status of your applicants.
Description: One of the problems of startups is hiring the wrong people. Day100 will help to avoid such mistakes and make the hiring process less complicated. Get valuable insights and make your data-driven hiring decisions.
Description: There is so much outline work to do when you set up your organization. From a logo to web composition, business cards, and special materials, 99designs can help. It offers the quality and innovativeness of a genius without paying the compensation of a full-time graphic designer. It works with your financial plan (logo valuing begins at $299), and you can either run a challenge and pick your most loved of over a few dozen entries from various designers or choose a designer with whom to chip away at a more drawn out term premise.
Description: Newsletters are so 1999, isn't that so? Not with Mailchimp. It makes creating pleasant-looking pamphlets that individuals actually read super simple. In case you're maintaining a B2C business, a bulletin is an absolute necessity to support your deals. For B2B, you can successfully utilize bulletins to construct mark mindfulness and for content sharing. Get on it.
Description:  Collect valuable data with the help of Typeform. Create customizable and conversational contact forms, quizzes, suggestion box forms to interact with people and collect data. It allows you to easily create a form that looks beautiful and gets more responses. You can drag and drop questions and add design elements to make forms that will blend beautifully into your brand. Get to know your audience, one person at a time.
Description:  JotForm is one of the top players when it comes to easy-to-use online form builders. Using JotForm will make you more productive by automating your day-to-day tasks and making the data collection process incredibly smooth. It's a powerful and effective tool for data collecting, project planning, or collecting payments.
Description: With Optimizely, a startup can run A/B tests and try new things for their website and mobile app. It will help you optimize the digital experiences across devices and make effective decisions confidently.
Description: Renderforest is an all-in-one branding platform where you can create videos,logos, mockups, graphics, and even a website for your business in a matter of minutes. The platform offers a large selection of editable video, mockup, website, and logo templates for businesses, creators, marketers, and many more. Browse through the categories, choose the ones you like, and start creating.
Description: With Reply, you can send an email to thousands of people in a single tick. At $70 per month, it's an average arrangement for startups who look to enhance their email marketing efforts.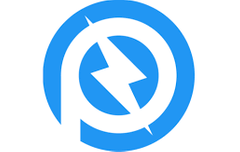 Description: With Apollo's sales platform, you can drive more revenue and close more deals. It offers predictive prospecting, powerful analytics, and an opportunity to improve the structure of your prospect engagement strategy.
Description: Get access to a variety of business, design, innovation, and many other classes. Give your team an opportunity to learn, practice, and improve their skills. You can find free courses alongside the paid ones. And, why not become a teacher and share your knowledge? Besides, it may become an additional income to your startup budget.
Description: For the individuals who miss the days of yore when they had room schedule-wise to peruse real books, Blinkist is as close as it goes to the genuine article in less than 15 minutes for each book. Its collection comprises more than 1,500 verifiable books, which you can access for $50 a year.
Description: Shopify is one of the best tools for startups that are offering a physical product on the web. From the customer-facing facade to the backend, it covers all that you need to set up a web-based business. With Shopify, you can form an extraordinary-looking site with pre-constructed internet business highlights like a shopping basket, oversee clients and request satisfaction, track examination, boost social presence and search engine optimization, and so on. Another good odd is that you might migrate your site from Wix to Shopify. It is considered one of the best alternatives to Wix by offering fully responsive designs, support for mobile Pages, product pages, multi-currency selling functionality, and tons of integrations with other key apps. 
Description: If you look through your email inbox at the present time, I bet you can discover a receipt from Square (most likely from your most loved bistro). With Square, businesses can accept credit card payments. That is it, and that is its magnificence. Most mainstream with physical stores, Square sends you a free card peruser and essentially charges you 2.75% of each exchange, with no shrouded expenses. It additionally incorporates some Internet business stages to empower online exchanges.
Description: This is a web recording about beginning a digital broadcast organization. It addresses the underlying inquiries concerning the dangers and prizes of building your own particular business, organization naming, finding a fellow benefactor, getting financed, and it even incorporates an appearance from Chris Sacca. Business feels like a desolate excursion once in a while, however, StartUp realizes that you're experiencing and is there to reveal to you that it will all be okay.
Description: Foundersuite.com makes the leading "funding stack" for startups raising capital or managing investors. Foundersuite includes a database of 21,000 global VC funds and 100,000 angels, family offices, and alternative investors; an Investor CRM to manage your investor funnel; a beautiful Investor Update tool to send newsletters to investors; and, iv) a collection of 80+ startup docs and templates (pitch decks, models, term sheets, etc) to get the deal done. Startups have used Foundersuite worldwide to raise over $800M in seed and venture capital.
Description: This company's name says everything. 500 Startups has given seed subsidizing to upwards of 500 new organizations. It brags one of the best quickening agent programs on the planet. Subsequently, it pulls in surely understood speculators and stage accomplices, and in addition a lot of press consideration. Once you're in with this present organization's system of associated and skilled rainmakers, the sky's the limit.
Description: ContentLook is a tool that helps business owners identify performance issues for their sites. The report generated by the tool is able to provide actionable insights that can be used to properly optimize the site in order to address certain issues related to SEO, traffic, social media, or authority.
Description: While there are a few free graphic design tools available, Canva is the most natural and simplest to use. Its intuitive usefulness joined with a strong library of free and paid pictures, makes it one of the best design tools for startups. One of its best highlights is its vast gathering of formats, which gives you all that you have to make reports, business cards, flyers, magazine spreads, pamphlets, and significantly more – for free!
Description: Give all your digital campaigns—ads, internet-based life, and email marketing campaigns—a boost. Request that Famous Industries design an "Instant App" for your image that conveys bite-sized content. At that point, use that application to replace key presentation pages. According to Famous, Instant Apps accomplish a 200% change elevate over portable web applications and landing pages.
Description: In case you're searching for a single platform to manage your social media marketing efforts, Upflow may be one of the best tools for you. You can utilize it to plan the scope of substance, including tweets, Facebook posts, and LinkedIn articles. Upflow is an awesome tool for startups that need to keep their internet-based life accounts loaded with relevant content but don't have the time to scour the web—it finds that substance for you.

Description: Close.io is an inside deals CRM stage for little and medium-sized organizations. Worked by sales representatives for salesmen, it is a smaller and more user-friendly alternative to understand the contrasting option to bigger CRMs. With it, you can naturally track and log all your client correspondence, including calls and messages, and all business activities. Use it if you will likely invest more energy finalizing negotiations and less time on the information section.
Description: Sumo is a free set of marketing tools that empower small businesses to develop their email records and site activity. It is fundamentally an across the board showcasing the improvement stage that empowers you to accumulate and break down promoting information so you can better nurture your leads. It is completely incorporated with a wide variety of advertising instruments, like MailChimp, HubSpot, AWeber, ConstantContact, Infusionsoft, and Campaign Monitor. 
Description: A reliable virtual gathering and screen-sharing instrument are essential in the present remote business condition. What's particularly extraordinary about Join.me is that, unlike other prominent web conferencing apparatuses, it doesn't require any downloads or memberships from either you or meeting participants. The highly intuitive interface implies there's no participant disarray toward the beginning of gatherings to slow you down.
Description: A free accounting platform, Wave is intended for new companies and sole proprietors with nine workers or less. With it, you can keep track of sales and expenses, manage invoices and client payments, pay employees, and scan receipts. Wave likewise incorporates free individual fund programming for entrepreneurs who need to deal with the greater part of their accounts in a single location.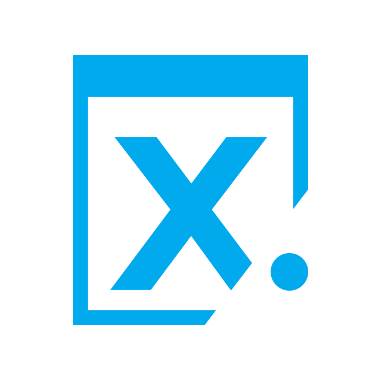 Description: X.ai is a meeting scheduler tool that connects to your calendar, then analyzes your network, schedule, connections. You can use it to schedule meetings instantly, both inside and outside of work, without spending hours on the process.
Description: In case you're an early-stage startup, the last thing you need to do is compose a 30-page strategy for a business plan. Wouldn't it be awesome on the off chance that you archive your plan of action on one page? Will it enable you to center around really constructing your business? This extraordinary tool gives you a chance to embrace the standards of the plan of action canvas using a basic web interface. Make various canvases on the off chance that you like, team up and share with others.
Description: Personapp is a marketing tool designed to help you create client personas. Use it to create a variety of personas that you can later use to inform your marketing and business development strategy.
Description: Unbounce makes it easy to create simple landing pages, and complete A/B split testing. It removes the torment from making points of arrival (no HTML information required) and empowers you to rapidly test the market for your product idea.
Description: WuFoo lets you effortlessly make frames that can be installed onto your site (or Unbounce point of arrival above) without the requirement for a developer to set this up for you. We use this for email signup forms on landing page MVPs to check whether there's enthusiasm there before we construct something. It also has a very user-friendly interface for dealing with your structures and monitoring examination and changes.
Description: Not a replacement for face-to-face usability tests but a good way of pinpointing any issues at a beginning time. Their system of testers can test anything from a beginning period model, flat designs, or a destined-to-be-propelled web application. They will audit your item and give sound analysis while they are using it. Remember, however, that they can seem to be master analyzers from our experience, so they may not be a precise impression of your intended interest group. Be that as it may, for shabby, quick feedback, it's a precious service (from $39 per member).
Description: Intercom is a place for each group in a web startup to speak with clients, individually, at scale — on your site, inside a web and mobile app, and by email.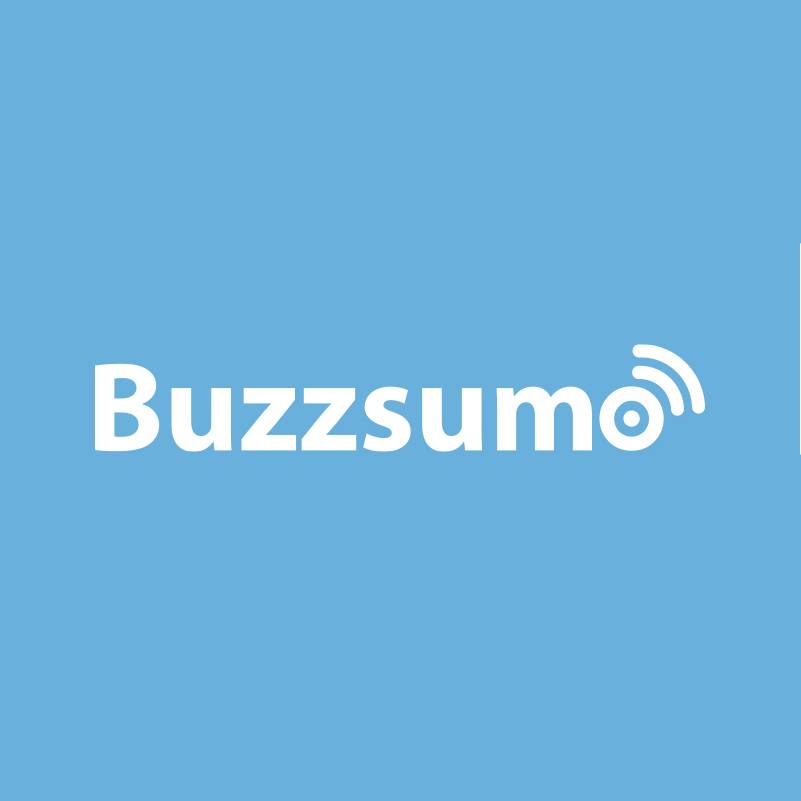 Description: BuzzSumo gives content advertising insight that you can begin utilizing today to enhance your endeavors. Investigate what content performs best for any point or contender. Locate the key influencers to advance your substance. This tool is a standout amongst other startup devices.
Description: Yoast SEO (formerly known as WordPress SEO by Yoast) is the total WordPress SEO plugin that exists nowadays for WordPress.org clients. It is one of the most beloved SEO tools for startups. It consolidates everything from a piece review and page investigation usefulness that causes you to streamline the content of your pages, pictures titles, meta descriptions, and more to XML sitemaps and heaps of improvement alternatives in between.
Description: StockSnap is the best place on the web to discover excellent free stock photos. Use a stock snap to get the best quality free stock photos.
Description: You have a genius idea, even come up with a one-of-a-kind name for it, now we should check whether it has accessible areas and usernames on the major platforms.
Description: Upwork is the world's largest online work environment where sharp organizations and professional freelancers go to work. Because of its large pools of freelancers, Upwork is one of the best tools for startups to find freelance workers and consultants.
Description: In case, like numerous startups, you're developing a web or mobile app, using Proto.io to prototype your application is a vital initial step. Prototyping gives you a chance to test your UI ideas and overall user experience without investing time and money in development costs. When you are happy with the way your prototype looks and works, hand it over to the designers, and they get a "visual spec" of what to produce.
Description: ContactOut is a simple browser extension that helps you find the email addresses and phone numbers of anyone on LinkedIn. ContactOut finds emails from 75% of Linkedin users at a 97% accuracy rate.
Conclusion
Today, there are innumerable tools and resources available online designed to help startups succeed. Hopefully, this list of 75+ best startup tools will help your startup develop and follow through with all the processes. So, go ahead and build your empire!