It's no secret that presentations are at the heart of every business, work, and educational process. Sharing our knowledge and ideas is often an essential part of what we do. In this situation, knowing how to craft a presentation that won't put your audience to sleep is critical for success.
And plain slides filled with text and bullet points will no longer do the job! To grab the attention of your audience, you need to shake things up a little.  
Luckily, there are plenty of presentation tools available online. We've collected a list of the best presentation software available online in one place to help you make creative and captivating presentations.
Depending on your needs, each of these 40 presentation tools has its advantages and disadvantages. You can use them to connect with your audience in a more effective and visually appealing way. They can serve as a great PowerPoint alternative and spice up the creation process. 
Let's take a look at each tool separately and find the best presentation software for your project.  
Free and Paid from $9.9/month, billed annually
Renderforest is an all-in-one branding platform where you can create professional graphic designs directly in your browser. You can go with a variety of presentation templates ranging from personal to business packs. You only need to select a design and modify it with the beginner-friendly editing kit.
Renderforest also offers templates for video presentations — from 3D and whiteboard animations to corporate and educational presentations.
Free, available only for MacOS
Apple Keynote is the most successful competitor of PowerPoint among MacOS users. This interactive business presentation software allows you to create engaging and dynamic slides, add charts and graphs to them, edit photos, and add effects to sharpen your project. Access your presentations either online with iCloud, with a mobile app, or download a desktop version for Mac.
Paid from $5.99/month, billed annually
Starting from the 90s, Microsoft PowerPoint was the most commonly used and one of the best presentation software and remains popular among many users up to this day. The presentation software offers creative presentation tools such as 3D icons and models, complex animations, cinematic motions, and more. Create from scratch or use the built-in templates.
You can also access the free online version of the tool right from the browser and create presentations with images, videos, transitions, and animations. Save your slides online, and access them from a computer, phone, or tablet.
Free to download, paid version details not provided by the vendor
Sway helps to create presentations and other documentation in minutes by adding your photos, videos, and other multimedia. This presentation tool dynamically adapts to any screen and can be shared or co-edited with a URL. It's connected to the Microsoft account so the users can easily add files from OneDrive, or turn their Word or OneNote documents into a dynamic Sway.
Free and Paid from $9.9/month
Focusky is an easy and intuitive HTML5 presentation software with a user-friendly interface. You can create stunning presentations and animated videos by using the built-in templates available on the platform, character library, and 5000+ royalty-free vector files. Add pre-designed video backgrounds, charts, special text effects, your voiceover, and many other interactive elements to create an unforgettable presentation.
Free
Express Points is a free alternative to Microsoft Office. Choose from multiple templates, edit and customize the slides, add music or other audio files, upload images, easily edit the template elements. The presentation software has an easy-to-use and user-friendly interface, streamlining the creation process.
Free
LibreOffice Impress offers drawing and diagramming tools that will let you easily create a comprehensive presentation. The animations and different effects will help you make it more impressive and memorable. The software also offers an application that gives you access to your Impress presentation from a smartphone or smartwatch.
Free and Paid from $5/month
Prezi offers a vast library of interactive presentation templates available for customization. Designed both for individuals and teams, it provides features and tools to maximize the effectiveness of the presentation process. Mind maps, unlimited zooms, interactive and dynamic features, simplicity, and convenience are what make Prezi one of the most popular and successful online presentation tools.
Recommended Reading
---
---
Free and Paid from $9.95/month, billed annually
Canva is a popular design platform, used by many who seek an online solution for their creative needs. It provides everything to make presentations, social media visuals, infographics, resumes, flyers, business cards, invitations, and many more. You can start the creation process from scratch or choose from a massive number of professionally designed templates, designed for every need. Make presentations using the free version of the platform, choosing from a huge library of images, fonts, icons, charts, and grids, or go with the premium templates. The platform offers a real-time collaboration function, allowing team members to work on the editing process together.
Paid from $96/year
SlideBean is an easy-to-use and simple platform that provides professional templates to present your ideas with simple styling features. The platform offers everything you need for a successful creation process – images, icons, fonts, to name a few. Streamline the process with the help of integrated automation features. Choose the templates depending on your field, to simplify the creation even more. You can see insights into how users interact with the slides.

Free and Paid from $4/month, billed annually
Zoho Show is a dedicated online presentation tool, simplistic, and easily customizable. From creating and collaborating to broadcasting and publishing, you are sure to find solutions to your every need. Choose from a variety of integrated themes designed to fit all kinds of needs. Make your slides more interactive by adding transitions and animation, using charts, tables, images, videos, and more. The tool is also available on mobile devices. To access your presentations remotely on your smartphone, simply download the app and log in.

Free
Apache OpenOffice Impress is an easy-to-use tool for creating multimedia presentations. Use 2D and 3D elements, drawing tools, effects, and animations to create appealing presentations. The tool supports different view options, including outlines and notes. You can download a template from their Template repository and customize it according to your needs.
Free and Paid $99/year
With Slidemagic, you can create and share presentations both in your browser and by downloading the desktop app. The presentation software offers ready-made slides for business presentations created by a professional designer. The software also has a shop where you can find paid presentation slides. Once your slides are ready, present them in the browser, or download them in PDF or PPT.
Free and Paid from $11.99/month
Adobe Spark is a graphic design and presentation tool that will help you design creative and unique presentation slides. Add your images, discover a wide range of layouts, icons, and fonts. Choose between Spark Post, Spark Page, or Spark Video, depending on your project.
Contact vendor for pricing
myShowcase helps to create multi-touch presentations which are perfect for different touch screen displays and tables. The best part is that it doesn't require any coding skills. It's an easy-to-use tool for repurposing old content and bringing it to life through engaging presentations. Simply upload your media files and customize your presentations.

Free and Paid from $16/month
With Venngage online presentation maker, you can create dynamic presentations by using their ready-made templates. Pick a template created by professional designers, customize it by adding your texts, images, videos, charts, icons, and illustrations. Once you finish the customization, present it directly from the site or download it as a PDF or PNG. Some features are limited in the free version.
Free
Google Slides is a free online presentation tool, and one of the most popular alternatives to Microsoft Word if you want to create PowerPoint presentations. You can create your presentation from scratch or choose one of the ready-made Google Slides templates.
Contact vendor for price
CustomShow is design-focused presentation software. Show your presentation online or offline as a PDF, PPT on different devices, or in print. The platform also allows presenting it through Web Meetings. It provides animation tools like charts, graphs, shapes, 3D effects, and others. Collaborate with colleagues and track the performance of your slides.
Paid from $14/month, billed annually
Visme is an all-in-one online presentation maker which offers custom, high-quality templates. Pick a template and customize it according to your needs, or create a presentation from scratch. The tool offers 50+ charts and other data visualization tools, 120+ custom fonts, stock images, and vector icons. You can add website links, emails, and pop-ups. When your presentation is ready, share it online, embed on your website, or download it.
Paid from $17/month
MediaShout is a church presentation software used in more than 80,000 churches. The features of this tool include auto-creation of song lyrics, 69 versions of the Bible, bilingual slides, different media type support, announcement loops, PowerPoint Playback, design tools, remote control options. The platform offers easy-to-use and accessible tools to simplify the creation process.
Paid from $15/month, billed annually
EasyWorship is a presentation software solution for churches. They bring everything you need for your church service in one place. Add your announcements, notes, videos, song lyrics to your presentation and easily customize it. It also supports multiple local users for effective and easy collaboration.
Paid from $19/month
Viewlet Builder is a video presentation software for creating interactive online demos. The screen-recording tool automatically captures only the critical part of the screen and automatically reacts to any cursor change. The software allows you to replicate exactly how your application or website works, making the demonstration hassle-free and more effective. You can use the software in real-time, showing how your product works, or pre-record your video presentation with live commentary and edit it beforehand.
Paid from $24.99/month
Proclaim has specialized features for creating church service presentations. Choose from pre-made service layouts and create your presentation faster with the reusable slides. Collaborate with your team on the cloud in real-time. The features of the presentation software include easy lyric loading, Bible verse animation, different integrations, a collection of free media, and online sharing.
Free and Paid from $99/year
SlideDog is presentation software that lets its users create playlists from presentation files and easily switch between them. You can combine files with different formats, including PDF files, PowerPoint, web pages, etc. The features include real-time sharing, interactive elements, and remote control with various devices to streamline the presentation process.
Free and Paid from $10/month
FlowVella is an app for building interactive presentations on mobile. It provides an easy and intuitive solution for designing professional presentations in minutes. Choose a ready-made template and customize it by adding your texts, images, videos, links. It's perfect for events, conferences, museums, etc.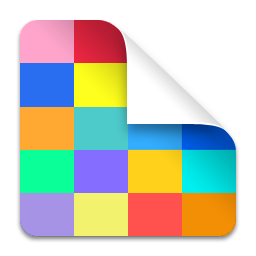 Paid from $35, one-time
Deckset is presentation software that creates presentations from a text document. Write your presentation text in a document, upload it, edit or add slides, and present. This tool is great for creating presentations on the go if you have your ideas ready but are short of time to design a compelling presentation. Besides, it has an image and video integration, which will make your presentation more engaging and fun.
Paid from $249, one-time purchase
Camtasia is a tool for video presentation creation. Use it to record screen movements, customize or edit your videos, import videos from outside sources. Once you finish the editing process, export the video in the format that fits you best. The software is available for both Windows and Mac.
Free and Paid from $5/month, billed annually
Create, share, present with Slides. Designed for both simple and more complex needs, this easy-to-use presentation tool offers advanced editing capabilities. With these advanced customization features, you can view the source code of your presentation, which is HTML, CSS, Javascript, customize the code, download a copy, and present it offline or online. You can easily integrate Google Sheets, Docs, and Drive to the platform and even access your notes directly on mobile devices. The tool also includes valuable analytics for more professional presentations.

Free and Paid from $24.17/month, billed annually
Piktochart offers over 600 professionally designed templates for creating presentations and other visuals. There's a wide variety of interactive charts, animated icons, images, videos, and more. Easily edit your presentations, change the fonts and colors, drag and drop the necessary items. Share your creation on different social media platforms, or password-protect it for private use. Some of the features, however, are not available with the free version. 
Paid from $9.9/month, billed annually
Haiku Deck is an easy way to create presentations online that offers creative and unique fonts, layouts, and image filters. The online tool helps to create simple, beautiful, and creative presentations based on expert tips, and comes with a large selection of stock visuals and pre-designed templates. Created presentations can be easily viewed, shared on social media, and embedded on any website.
Free and Paid from $39/month, billed annually
Joomag is an all-in-one digital publishing platform for interactive content creation. Create your presentations with a simple drag-and-drop editor, customize the ready-made template, and add interactive elements. The presentations are optimized for mobile. The platform offers enhanced privacy options, and you have extensive control over who to share your presentation with.
Paid from $13/month, billed annually
Emaze is a presentation tool that offers templates designed by professionals. Choose one of the 2D or 3D templates, edit to customize the slides by adding your texts and visuals, then share it via email or on social platforms. The platform also offers audience insight analytics. Download your presentation in PDF, MP4, and HTML to present it offline.
Free and Paid from $12/month, billed annually
Beautiful.ai is an AI presentation maker you can use to visualize your ideas easily. It offers 50+ beautifully designed customizable templates that are enhanced with presentation design best practices to keep your projects professional and clean. Besides, you can find and add stock images and icons from the image library. Beautiful.ai saves you time and provides everything necessary for making great presentations.
Paid from $17/month
Pitcherific is an intuitive online presentation tool aimed to help you hone your pitches to perfection. The tool not only provides a large variety of templates for creating effective presentations but also offers guidance on what type of information to add, depending on the type of your presentation or pitch. On each slide, there is also a character count and a timer, showing how much time you will need to present the slide.
Paid from $99/month
SlideCamp helps companies to manage their PowerPoint slides. You can keep all your presentations in one place so that the whole team has access to them. Choose slides from the library, or use the existing slides in your new presentations. The slides are fully customizable and easy to edit. This tool will help you keep the consistency of your company presentations.
Free and Paid from $7.49/month, billed annually
Genially is an online presentation, graphics, and infographics maker tool that allows you to add interactive elements to your presentation. A very interesting feature of Genially is that it allows you to import a variety of content from outer sources – Spotify, YouTube, Google Maps, Amazon – and add them to your presentation. The service also offers a variety of premium templates you can choose from to create presentations that stand out.
Free and Paid from $15/month, billed annually
Swipe is an online presentation maker and sharing tool. Upload your presentation or create one on the platform, then share it online with anyone. Make your real-time presentations and let your audience leave feedback. It's flexible and responsive, works on any device, and you can access it anywhere. After the presentation, ask questions with the help of the in-built polls and share the results with your audience.
Free and Paid from $11/month, billed annually
Vizzlo is an online presentation tool that helps to create charts, graphics, and presentations in minutes. What you need to do is simply pick a chart or graphic, add your data and use it in your presentation. You can share it on social channels, download, or integrate with other tools.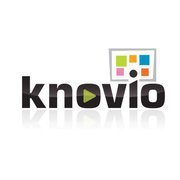 Paid from $30/month, billed annually
Knovio is a presentation maker and live streaming tool. It can be used for employee onboarding, corporate presentations, events, and educational presentations. Record and share your webinars; make your presentation more engaging with animations, surveys, quizzes, and other tools. The tool helps to catch the attention of your audience by creating an interactive learning experience.
Free and Paid from $273/year
Intuiface is an interactive content creation platform and touch presentation maker. Create your project from scratch or use the ready-made templates. Bring your content to life by making it interactive with a wide range of properties and configuration options. Use the in-built assets such as 3D models, maps, YouTube videos, sound effects, etc. After creating your project, present it with a simple URL with different sharing options.
To Sum Up
There is no one answer to the question of which presentation tool or software is the best, as it very much depends on what you want to achieve. Whether you're looking for cloud-based presentation software or a free presentation app, you'll find it here. Use this list of the best presentation software to explore and find the features you're looking for.   
Take your time to try out these tools and experiment a little to choose the presentation maker that fits your needs best. Compare the features of different presentation apps and tools. All these tools aim to simplify and improve the presentation creation process and help you get the results you look for.
There are many options available for every need, and you are sure to end up with an engaging and interactive presentation in no time. So, find the best presentation software suitable for your project and start creating!