Have you ever found yourself delivering a presentation to a disengaged audience, wondering where you went wrong? If the struggle to make your business presentation stand out and leave a lasting impression is real, don't worry – there's a way out!
In today's fast-paced business world, traditional slideshows may no longer cut it. Audiences expect more creative and interactive presentations beyond bullet points and stock images. But here's a dilemma. How do you adopt contemporary trends while staying authentic to your business? 
While skimming through dozens of business presentation examples, we found that adjusting one according to your communication goals requires a certain approach and a little technical support. To help you solve the riddle, we've compiled 10 outstanding presentations that will surely spark ideas for your business.
If you are ready to embrace a revolution, keep reading, as we'll give you editable templates as a starting point for your next presentation!
Revamp Your Business Presentations With These 10 Engaging Examples
Informative, motivational, entertaining – presentations come in all shapes. The following business presentation examples can offer insightful solutions, whether you go for an entirely new approach or just tweak an existing template.
Without further ado, let's dig deeper to see how famous companies meet today's demand.
Adidas Annual Report 2021
The Adidas annual report for 2021 is a comprehensive and detailed report providing an overview of the company's performance and financial results over the year. Presented as a combined publication for investors, stakeholders, and everyone interested in the company's activity, it's a business presentation example focusing on:
Professionalism

Clean manner

Simplicity

Clarity
One of the key peculiarities of this report is its abstract style. The way it uses visuals and infographics to present complex financial information and data in an easy-to-understand format tells about its business-oriented approach.
Starting with a letter from the CEO, the presentation goes further with a strategic overview, financial highlights, yearly highlights, sales outlines, and more. 
Here is a sneak peek at its visuals!
A six-slide presentation has two times as many pages organically integrated as internal resources. For instance, by clicking on the green box entitled "Letter from the CEO," you'll be taken to the page where Kasper Rorsted expresses his gratitude toward each team member and business-related aspirations for the future.
A map depicting the company's sales by segment has a neat yet bold aesthetic that adds to an overall business feel.
The company's commitment to environmental sustainability and social responsibility is highlighted throughout the report, with sections dedicated to topics such as sustainable sourcing, supply chain transparency, and diversity and inclusion. This business presentation example showcases the power of design in business communication, proving that a combination of text and visuals is key to making an impact.
Create Yours With Renderforest
Embracing a minimalistic yet professional approach is no longer a challenge for those using Renderforest for design-related tasks. The platform has hundreds, if not thousands, of editable presentation templates for every business purpose.
Here's your editable business presentation template to create your next annual report. Start by customizing business presentation examples according to your company's style guide and feel the difference.
Porsche Company Presentation 2022
The strategic focus on highlighting Porsche's commitment to sustainability and social responsibility allows the business to stand out against its competitors and speak for itself. As a prove, the following slide depicts the company's objectives for the future of environmental protection. 
Overall, the presentation's clean aesthetics, consistent color palette, and use of appropriate corporate visuals make it a great business presentation example for other businesses to follow.
Create Yours With Renderforest
Whether you are more into strict or creative presentations, we have yet another template for you. Staying true to your business values is essential, so take the time to personalize the following template and set yourself apart.
Pixar's 22 Rules to Phenomenal Storytelling
This extra vivid yet minimalistic presentation provides guidelines for creating compelling and memorable stories. The presentation is presented in a simple and clear manner, with a focus on concise text and playful, colorful visuals.
With its simple design, this guide provides clear and actionable steps for creating stories that engage, inspire, and resonate with audiences. The well-known character outlines evoke a solid connection to the visual content of Pixar's films.
Here we may also see the constant use of large fonts and bold colors that deliver a powerful and emotional impact on the viewers.
How Google Works by Eric Schmidt
The "How Google Works" presentation is highly informative and visually engaging. It's a comprehensive overview of the company's operations and the little secrets behind its success. Presented as illustrated storytelling, the presentation is an excellent example of incorporating relevant facts and figures without overwhelming the audience.
One of the key peculiarities of this presentation is the focus on Google's unique corporate culture and management philosophy. The presentation highlights the corporate emphasis on innovation, collaboration, and open communication and how these values have contributed to the company's success.
Overall, its clear and appealing design doesn't bore but works effectively, helping the audience quickly grasp the business model.
Create Yours With Renderforest
Whether for education, corporate identity outline, or simply presenting yourself in a fun and creative way, Renderforest's business presentation templates stand out from the crowd. Hit the Edit button to customize the following template and fit your brand, style, and message accordingly.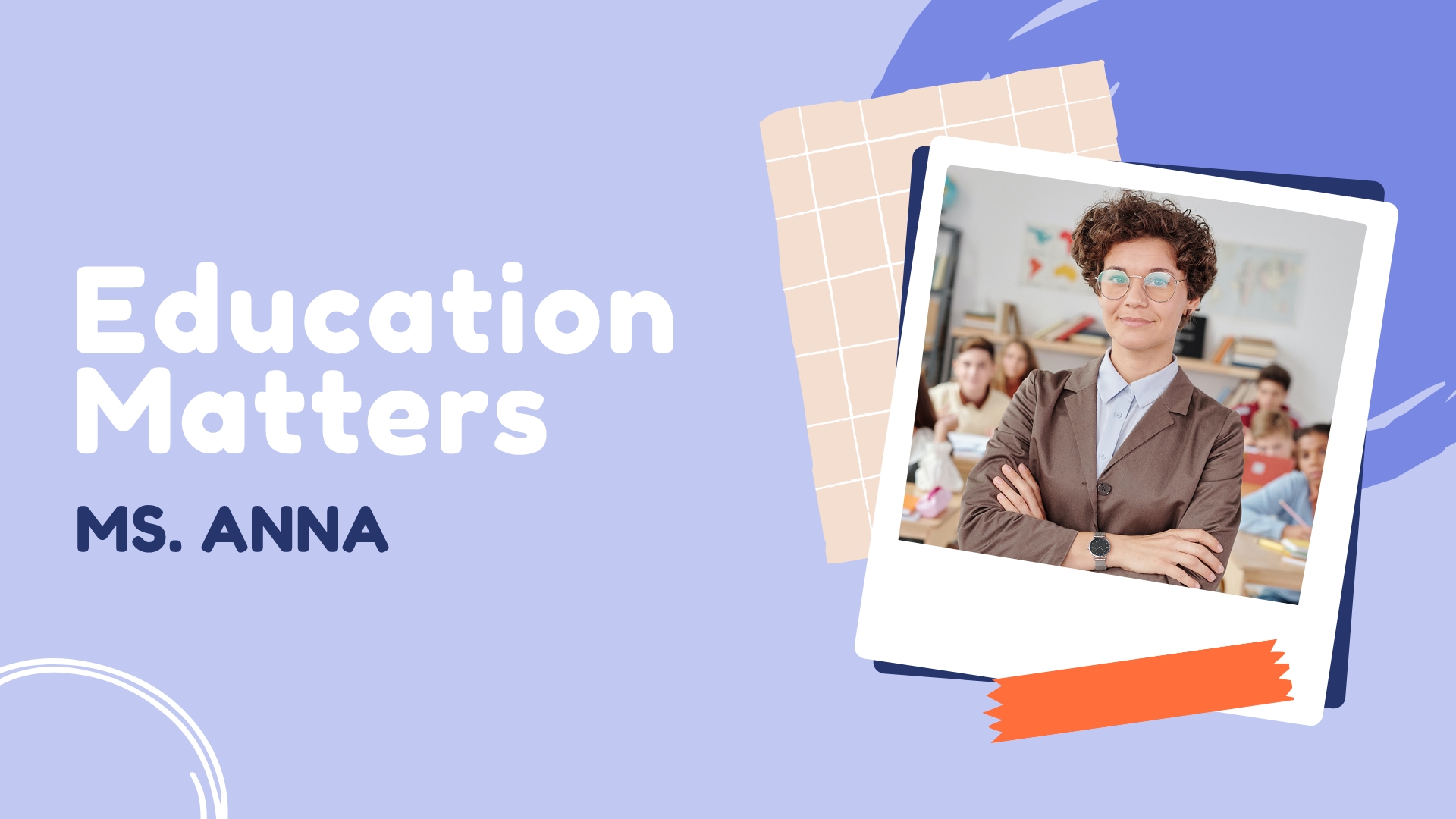 Let's make a lasting impression with your speech!
HupSpot's Quarterly Investor Presentation Q4'22
As a polished and professional document, The HubSpot Quarterly Investor Presentation provides an in-depth overview of the company's financial performance and strategic priorities. The presentation features metrics demonstrating HubSpot's business progress, including growth in revenue and customer retention. 
Through simple visualizations in corporate colors, the presentation has a clear and concise manner of presenting business performance. The key data points are easily identified through charts and graphs, appealing to the business-minded audience.
Infographics work best for such pitch decks as they help deliver relevant information visually attractively. Also, the use of icons makes the document more readable.
Indeed, this is a great example of creating a visually appealing slide deck that investors and executives can easily understand. 
Create Yours With Renderforest
Graphs, charts, tables, and infographics are some of the most effective ways to help you clearly communicate your business performance and strategies. For instance, you can incorporate the following slides into your next presentation and emphasize the company's priorities in a captivating way.
Renderforest's corporate presentation templates provide creative and eye-catching design elements that will surely leave an impression on the viewers.
HupSpot's 2022 Analyst Day
Consistency is the key, and HubSpot's second presentation proves that. The presentation features the corporate style and has the same icons, clear visualizations, and simple yet informative text blocks that provide a comprehensive overview of business metrics.
It's an extended 75-page presentation with two constituent presentations covering specific business topics, such as defining the company's commerce vision, highlighting the best-working practices toward customer acquisition, predicting future performance, etc.
The way these presentations provide valuable insights into the company's business strategy, corporate integrity, product offerings, and market positions speaks much about professionalism. That said, a well-designed and unified corporate presentation will become your ace in the hole for pitching business ideas and strategies and positioning yourself as a reliable niche representative.
Netflix Culture Deck
Concise and impactful corporate presentations help with new employee onboarding and business development, and Netflix's Culture Deck is a good example. Through minimal use of visuals, it provides detailed information on how the company fosters a culture of innovation, encourages risk-taking, and empowers employees to make decisions and take ownership of their work. 
Although this presentation mainly features plain text blocks on a white background, it is a well-structured, logically organized, and easy-to-follow corporate manual. 
Sometimes less is more! That's the core idea behind Netflix Culture Deck.
Create Yours With Renderforest
Renderforest allows you to craft a captivating employee handbook and leave a good first impression on new employees. Select the template that best fits your corporate mindset and message, spice it up with visuals, and you'll be ready to present your company most effectively. 
Coca-Cola | Investor Overview – Updated for Third Quarter 2022
Here's another case where a company presents a detailed financial performance analysis, strategic initiatives, and market position through easy-to-digest infographics. The colorful and fresh design style leaves viewers with an informative and creative impression.
The presentation contains concise business updates and insights that help business partners comprehend the company's state and further development opportunities.
Coca-Cola's Investor Overview is a good example of how a business presentation should look regarding design, usability, and niche-oriented content.
Disney's Q1 FY23 Earnings
Disney's presentation highlights business performance in the context of industry trends and features detailed graphs and diagrams that help business partners efficiently identify recent business updates. It's a clearly designed overview of the company's current and future development plans. 
Media and entertainment distribution results come in simple bar charts, as shown below.
Performance highlights include updates from parks, experiences, products, and more. Although there is statistics overload, infographics present it in a well-structured way.
Create Yours With Renderforest
Renderforest's engaging templates can help you get that business presentation ready in no time. Whether you're creating a business overview, getting ready for a new product launch, or need to send a financial report to your stakeholders, Renderforest provides you with sophisticated editing tools. 
You'll get access to all content customization elements, from infographics to maps, charts, graphs, and beyond.
Get everything you need in one place!
Albrecht Solutions | Company Presentation
Last but not least is a company presentation from Albrecht Solutions. Focused on highlighting the company's history, customer value, and corporate culture ideology, this example features formal visuals, discreet color pallets, and data charts.
It's a valuable resource for future partners and potential customers interested in learning more about Albrecht Solutions. 
Business Presentation Hacks for a Captivating Pitch
Going through each example has advantages, as now you have a certain degree of knowledge regarding the best practices. However, aspects like the delivery manner, laconic speech, and visual storytelling play a crucial role in all business presentation examples discussed above.
Let's quickly skim through several tips and tricks to help you polish your slides and boost your confidence:
Choose the Right Opening
Start by introducing the presentation topic and yourself. Explain your intent for giving this talk in a few words and get people hooked on your words.
Remain Laconic: Avoid Text Overload
The fewer words, the better! Your audience will thank you for clear, concise presentations that are easy to follow. You can always go into more detail and answer questions afterward.
Tell a Story with Visuals
People fall for stories, so why not use visuals to support your points and illustrate the message you want to convey? Use color schemes and graphics that complement your narrative, as well as charts and diagrams to present data.
Create Visual Consistency with Templates
While looking for consistency and clarity, templates can help. Templates keep the background uniform, give you a range of options to choose from, and create professional-grade presentations in no time. 
The best part about Renderforest's templates is they are fully customizable, so you can make them your own by adding your text, images, and branding. With a ready-made business presentation kit, even non-designers can make stunning presentations for their audience.
Use Videos to Stand Out
Video content rules almost every industry, and business communication is no exception. Audiences today require visual aids for better engagement and understanding. Incorporating videos into your presentation can be a powerful tool to grab attention and keep your audience interested.
Renderforest's presentation videos are a fantastic way to create engaging and professional-looking presentations that captivate your audience. Our video presentation templates are designed to be user-friendly and easy to customize, even if you have no prior video editing experience.
From 3D animations to corporate overviews, these business presentation examples with videos are sure to leave a lasting impression.
Incorporate Data Visualizations (Infographics)
The examples analyzed above clearly outline the importance of having visually appealing data. While numbers can be dry and dull, video infographics and animations can water down complex data and make it easier for your audience to digest. Renderforest offers a perfect solution to this.
The Bottom Lines
In conclusion, effective business presentations are essential for any organization to succeed in today's competitive world. By reviewing 10 outstanding examples from world-known companies, we have seen that there are various ways to make your presentations stand out and leave a lasting impression. 
However, creating a professional presentation from scratch can be time-consuming and challenging, especially for those who are not design-savvy. 
That's where Renderforest comes in, offering a wide range of editable presentation templates, infographics, and video presentations that are easy to customize and can elevate your business communication game to the next level. 
Don't miss out on the opportunity to impress your audience and achieve your business goals with Renderforest's user-friendly presentation tools. 
Try them out today!
Recommended Reading
---
---