Research shows that it's crucial to be able to engage the visitors in the first seconds. An average user stays only several seconds on a website, so a question arises - how to make them stay longer on your site? And, most importantly, how to attract them to your product or service?
The mighty content which can help you to keep your visitors engaged is not a text, for sure, but a video.
In its recent report, Facebook declared that its total video views had hit 8 billion per day. Can you imagine that? And, we're only talking about Facebook. The same trend is featured on other social media platforms. The conclusion is vivid and just - video content has a total domination across the Internet.
Marketers claimed that by 2017 video marketing will account for 69% of all consumer traffic, mobile video ads will grow 5 times faster than desktop ads, and landing pages with videos lead to 800% more conversions. As we can see, their predictions came true.
While traditional marketing tools are able to get people to your website, videos are able to attract them to your product or service. That's why you need a video to tell your story.
Renderforest is a cloud-based video maker platform, which is designed to enhance the video creation process while simplifying it. Our product focuses on flexibility and quality, helping you to create professional videos in minutes. Unlimited possibilities for all types of videos, slideshows, logo creation, infographics, and a lot more. The only limit is your imagination.
Getting started
Let's get started by signing up to the platform.
Click the "Get started" button and you'll be redirected to the sign-up page, where you have several options to sign up: your Google or Facebook account and your email.
Fill in your name and email address in the fields, choose your password and hit the "Sign up" button. You'll get a confirmation mail from our team with a link to verify your account. If you chose to sign up through your Facebook or Google account, simply click the "Facebook" or "Google" buttons.
After completing the sign-up process, you're ready to use Renderforest.
Templates
Renderforest helps you create videos in minutes. Just browse our large video template catalog and choose your preferred one from dozens of categories and start editing online. All the editing process is done online, using our tools and cloud storage. You can upload images and videos, play with color pallet and the text.
Categories
We've created different categories to meet the expectations and demands of our users. Starting from explainer videos to logo creation – everything is created to exceed all your expectations and make your video creation experience fun and satisfying.
In Promotional video category, you can find various templates from the drop-down menu, such as Mobile app promotion, Company presentation, Real Estate promotion, and many others.
In Intros and Logo category, you can create your desired logo animation and get an entirely new opener for your YouTube video. Simply drop your logo and text into the timeline, and render.
Slideshow is another category which is great for promotions, reels, photos, video portfolios, your vacation highlights, and parties. Simply drop your images, edit your text, add audio and enjoy the result for free.
Choose Presentations category to create professional and educational projects, company introductions, or presentations.



Music visualization category is great for promoting your video channels and providing an extra spark to your other activities or events as well. Select your music, and Renderforest will take care of the rest.
RF toolkits


Besides the standard templates with a fixed length, there are flexible and stunning toolkits, which include hundreds of scenes.
Shaky Typography
,
Company Presentation Toolkit
,
Mobile App Toolkit
,
Explainer Video Toolkit
,
Whiteboard Animation Pack
or just
Product Sales Toolkit
. All these tools are at your hand and were created to make your video production possibilities unlimited, easy and fun.
You can create your video either choosing a standard template (adding texts, images, music in each slide) or choose our advanced toolkits. Enhanced video projects, which have hundreds of scenes and presets, can be made with this option. You can either use already made presets to save your time or start your video creation from zero.
There is a large catalog of characters and scenes to meet your needs. You can drop and draft scenes, delete them or add new ones.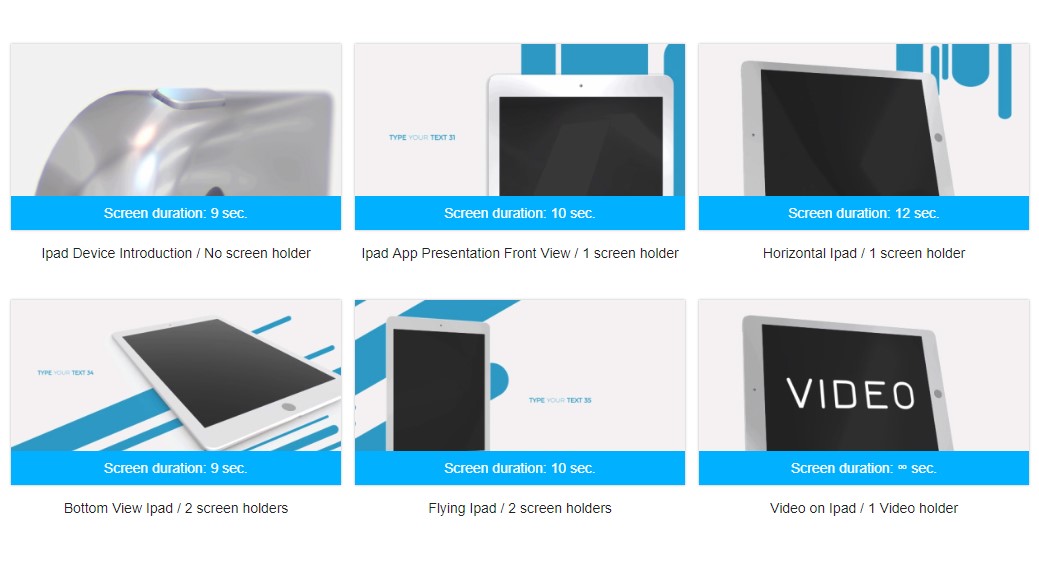 Video editing process is enhanced as well. You can choose your custom duration for the best result. The customization process is the same but you have more control over your editor.

You can select styles, choose pallets, select music or simply upload your music. When your project is saved, you can reach it any time by going to My Videos page by clicking on your name and choosing "My videos" from a drop-down menu for editing or downloading.
You can also watch a brief video on how to start with Renderforest below.
RF Subscription Plans
So, you've chosen Renderforest cartoon maker and created your masterpiece. Your projects and rendered videos will be saved in your Renderforest account forever. But, there are several options for exporting your creation.
The first one is a free option and we recommend you to export free version first before processing paid rendering. Free videos have SD 360 quality and you're able to edit, download and publish this videos any time you wish. Free videos will have a Renderforest watermark.
If you want to download videos without a watermark, you can choose our paid subscription plans. We have monthly and yearly subscriptions, and another option is to pay for each export. All the details regarding our pricing you can find here.
Why Renderforest?
Renderforest is an all-in-one professional video creation platform and a cartoon animation maker that helps individuals and businesses create quality videos online for free.
With our simple editor, it's easy to create family, wedding or travel slideshows with music, promotional animations, explainer or animated business videos, logo or intro animations, event invitations, kinetic typography, and more. It's easy to use, saves your precious time and produces premium quality videos.
We make your video production experience awesome.
Create. Export. Inspire.