Social media is the beating heart of modern marketing. It helps businesses on quite a few fronts: increasing brand awareness, generating leads, creating communities, and securing conversions. With so many diverse tasks at hand, social media marketers are often required to wear multiple hats, which can be very difficult without the right social media tools.
Industry standards change all the time, with new social media tools emerging on a regular basis. It can be hard to keep up with all the advancements and marketing trends, but once you find the tools that work for you, your job will become significantly easier.
The tools that will best suit you will depend on your social media marketing strategy and the goals you've set for yourself. To help you make an informed decision, we've put together a list of the best social media tools in different categories. Scroll through each category or jump directly to the section you need.
Let's get started!
Content Creation Tools
Social Media Management Tools
Social Media Monitoring Tools
Social Media Analytics Tools
Lead Generation Tools
Security Tools
Content Creation Tools

Pricing: free, paid
Creating quality content for social media is the top priority for any social media marketer, as all customer acquisition efforts will fall flat if social pages don't have appealing and meaningful content to offer visitors. Visual content has taken over the internet over the past years, and Renderforest is an excellent tool to help you create attractive visuals.
On Renderforst, you can find vast libraries of video templates, social media graphics, and mockups, all of which can greatly enhance your social media profiles. The platform offers ready-made templates that you can customize in a few minutes with your brand content and assets. 
The templates are available for free, though you get limited storage with the free version. To access more features and storage, four subscription packages are available, starting at $6.99 per month. A pay-per-product option is also provided.

Pricing: free trial, paid
As the first challenge of social media content creation is identifying relevant topics to talk about, tools like Post Planner aim to help marketers discover new content. The platform uses algorithms to analyze your target audience's interests and recommends topics for posts accordingly. It uses ratings to determine the quality of the content found in your niche.
Besides social media ideas, Post Planner also provides a posting calendar to schedule your posts and recycle old content periodically. The Starter plan costs just $4/month, and more advanced options are available.

Pricing: free, paid
BuzzSumo is a versatile tool that can give you valuable insights into content trends on your preferred topics and help you come up with post ideas. It's a great tool to determine the popularity of different types of content, find well-performing posts and keywords.
With this powerful data analytics engine, you can assess and adapt your social media content strategy. BuzzSumo has added a new Advanced Facebook page insights feature to its toolset to help users dig deeper into social media campaigns. Get access to limited services for free and unlock more starting at $99/month.

Pricing: free, paid
When it comes to finding content to share, Quuu is a great content discovery and recommendation tool to use. The platform allows you to choose interests from more than 500 topics and proposes recommended content to share based on your interests. The content on the platform is entirely hand-curated and reviewed by professionals. 
Quuu integrates with major social media scheduling tools such as Buffer and Hootsuite. For a single social profile, the tool is available for free. More advanced plans start at $5 a month.

Pricing: free
Unsplash is an enormous collection of over a million high-resolution images that are free to use. Its extensive library includes photos in any category, style, and orientation, so if you ever need a professionally taken picture on any topic, Unsplash most likely has it. 
Stock photography can come in handy when you need a polished image for your social media post but don't have the time to create a complex graphic. You can join Unsplash for free and follow photographers whose work you enjoy.

Pricing: free
Similar to Unsplash, Videvo is another valuable stock library, but as the name suggests, it contains video footage. From motion graphics to music and sound effects, you can find free resources to enrich your social media videos. Videvo also has a Premium Library that can be accessed at $4.99 a month for five premium downloads, and the pricing goes up with the number of downloads.

Pricing: free trial, paid
The feature-rich Adobe app is a popular photo editor that offers flexible image manipulation tools, filters, layouts, collaboration options, and more. The user-friendly interface is fairly easy to get used to and works on both desktop and mobile. Subscription begins at $9.99 per month with a preceding 7‑day free trial.
Social Media Management Tools

Pricing: free, paid
Buffer is one of the most prominent social media tools offering a wide scope of services for social media management. It streamlines the post-scheduling and publishing process for brands that manage multiple social media accounts. On this platform, you can queue your posts and stories, publish them, and analyze their performance. 
Buffer also allows you to stay on top of social interactions and comments across several social media platforms. The publishing features are free for three social media channels, but analytics tools can be accessed at $35/month.

Pricing: free trial, paid
Managing social media is much simpler with CoSchedule, even though the software can be used for more than just social media. CoSchedule's real-time marketing calendar can assist you with social publishing and automation, organizing your team's workflow, and coordinating projects. The price for the CoSchedule Marketing Calendar is $29 per month, with an option to upgrade to CoSchedule Marketing Suite.

Pricing: free, paid
Later is a social media marketing platform, allowing users to schedule, analyze, and publish content across all major social media channels. With an emphasis on Instagram posts and visual content, Later maps out your posts to show how your feed will look with the updated posts. You get an opportunity to track post performances, conversions, and sales. You can also find ready-made content, customize it, and share it in a few minutes.
Later is free to use, but you can upgrade to one of the pricing plans starting at $8 a month.

Pricing: free trial, paid
Hootsuite was built to help marketers manage all their social media accounts in one place. The software comes with all the necessary tools to schedule posts, follow social conversations and brand mentions, assign tasks, and collaborate with team members. Users are given a personalized social analytics dashboard to see how their content is working and analyze what's affecting the performance. 
Paid plans start at $49 per month, though more inclusive options and custom solutions are available.

Pricing: free trial, paid
As a social media automation tool, Bulk.Ly is loved by its many customers for its ease of use and flexible integration capabilities. It allows you to plan, categorize, automatically publish, and recycle social media content. You can bulk upload your updates and set up a queue to save time.
For small businesses that don't have too many social profiles, Bulk.Ly will cost $19 per month. Larger businesses with more active social media accounts can use more extensive packages.

Pricing: free, paid
Zapier helps users automate repetitive tasks to free up time for more creative projects. It smoothly connects to most apps social media marketers use on a daily basis, like Gmail, Dropbox, Slack, Mailchimp, and more. The basic features such as automated post publishing are free to use, while the subscription plans offer more, starting at $19.99/month.

Pricing: free, paid
A slightly different alternative to other automation tools on our list is IFTTT — a tool that automates simple tasks for marketers. The acronym stands for "If this, then that": a fitting name for an app that lets users instruct the program what action to take when a specific thing happens. For instance, you can wire the app to update your Google Calendar every time you post on Instagram. IFTTT has free and paid packages, pay-as-you-grow, and custom pricing options.

Pricing: paid
With SocialFlow, you can manage the distribution of your content based on your audience's real-time engagement data. The program uses the data to determine the most suitable time for publishing your queued content, thus increasing the likelihood of your posts getting noticed. This frees you from the decision-making process of sequencing your posts, allowing you to concentrate on other tasks. The pricing is based on a per-feature model. You can request a demo of the tool, but no free trial or free features are provided.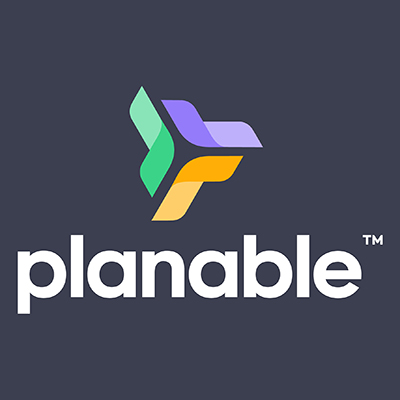 Pricing: free, paid
Planable is a social media management tool that helps social media teams create better content, 6X faster. Plan and schedule posts on Twitter, Facebook, Instagram, LinkedIn, Google My Business, YouTube, and TikTok. With Planable you get pixel-perfect previews of your posts, multiple views (list, feed, grid, and calendar), custom approval workflows for any team, in-context collaboration right next to the posts, and intuitive design that mimics the feel of a social media platform. You have separate workspaces to keep content and people organized per each brand you manage, all in Planable.
Recommended Reading
---
---
Social Media Monitoring Tools

Pricing: free trial, paid
Sprout Social brands itself as an all-in-one platform to manage social media, and it does indeed provide a wide range of services to clients. Sprout Social does far more than social post scheduling and sharing; valuable social data, insights into current trends, streamlined social monitoring, and performance reports are some of the services you can expect to receive. This app is on the pricier side, starting at $99 per user per month for the Standard package; however, you do get a lot of value for your investment.

Pricing: free trial, paid
Brand24 keeps you up to date with your brand mentions and online reputation on social media and beyond. You can also monitor mentions of your competitors and extract data about their client base. Brand24 is a great tool to build a bond with your audience, be responsive to their feedback, and get a realistic picture of how your brand is perceived.
You have an option to receive a 14-day free trial, after which you have three pricing plans to choose from, starting at $49 for monitoring a single brand.

Pricing: free trial, paid
Mainly known for its competitor and keyword research instruments, Semrush has recently developed a Social Media Toolkit to manage, maintain, and track social profiles. The tools enable users to edit and schedule posts, track engagement, obtain audience demographic and behavior data, set up ad campaigns, etc.
Several pricing plans are available, with $119.95 on the low and $449.95 on the high end. You can request a custom plan if the ones presented fail to meet your needs.

Pricing: free, paid
Popular as a link-shortening tool, Bit.ly is capable of more than just that. The software allows for tracking links, measures link engagement and reveals data about which channels bring in the most traffic. Bit.ly connects to apps you're probably already using, such as Adobe, Salesforce, Sprinklr, and more.
Bit.ly is available both for free and a monthly/annual fee. The monthly subscription prices begin at $35 a month, but advanced analytics tools come with the Premium plan at $300/month.

Pricing: paid
Nuvi provides social media data visualizations based on the information collected through social listening, profile monitoring, and social performance analysis. The program permits you to plan your social media strategy, schedule updates, collaborate with others on assigned tasks, mark high-priority messages, and mentions, etc. Nuvi has multiple solutions for its products, but all come with a free demo.

Pricing: paid
Mention handles all matters concerning web monitoring, social listening, brand and product mentions, and the like. You can monitor your brand mentions or those of your competitors in real-time and reply to comments within the app.
Depending on the size of our team, you can expect to pay from $29 up to $450+ per month.
Social Media Analytics Tools

Pricing: free
Facebook Audience Insights can provide a lot of value when it comes to understanding your audience better and creating content that resonates with them. The tool is native to Facebook, so it should be fairly easy to connect to. It's entirely free to use.
Facebook Audience Insights breaks down the demographic of your page by age, gender, location, educational level, and even relationship status. Take advantage of this data to understand your followers on a deeper level and tailor your campaigns to their interests.

Pricing: free, paid
If what you want to explore is not your Facebook audience but that on Twitter, Followerwonk is an excellent option for you. It gives profound analytical data about your Twitter follower base and optimizes your activity on the platform accordingly. 
You can access limited data for one profile for free, but more in-depth analytics will be available at the cost of $29 per month.

Pricing: paid trial, paid
Ahrefs is a go-to for many modern-day marketers, as it closely monitors your website and analyzes its performance. The tool's features can be just as helpful for your social media accounts, though. With the software's advanced keyword analyzing tools, you can identify what people are looking for and give them what they want to see. You can also monitor your competitors to find out what keywords they try to target with their content.
The Lite version comes at $99 per month, but you can opt for a 7-day trial for $7 to test the tool.

Pricing: free
One of the most useful free tools you can utilize for social media marketing is Google Trends. The features this software offers don't diverge too much from its name — Google Trends gives you insight into trending topics at any given moment. You can find relevant keywords, see how their volume has changed over time, and use the information to adjust your social media posts.

Pricing: free trial, paid
Agorapulse is an affordable program that offers help with social media analytics, management, post scheduling and publishing, team collaboration, and the like. You can manage all your social interactions and reviews in one inbox, study the keywords and hashtags your competitors use, and receive content performance reports. 
Some of the basic features are provided for free, but you can unlock more by contacting their sales team and setting up a suitable plan for your business.

Pricing: free trial, paid
Rival IQ is a data analytics engine that tracks your or your competitor's social media activity and returns reports on audience growth, engagement, trending topics, etc. The tool collects and sorts out relevant data, so businesses don't have to hire a data scientist. Pricing starts at $199/month, giving you access to 6 months of data history.

Pricing: free, paid
Social Status is a social media analytics tool for tracking and reporting on all your social media accounts including organic and paid campaigns. It also has a competitor analysis feature and an influencer analytics tool for tracking your influencer marketing campaigns. You can export reports to PDF and PowerPoint. There is a free version with paid plans starting at $29 per month.
Lead Generation Tools

Pricing: paid
As a popular conversion optimization tool among online marketers, OptinMonster helps create engaging lightbox popups, bars, and boxes to prevent visitors from leaving your website with the right message shown at the right time. Their relatively recent chatbot integrations are an effective way for social media marketers to capture leads on Facebook Messenger.
The prices are quite affordable, starting with the Basic plan for $9/mo that gives access to the essential tools.

Pricing: free, paid
Audiense helps with identifying relevant audiences for your business and segmenting them based on detailed demographic and characteristic data. The tool tracks your target audiences to gain deeper insights into their online behavior, identity, hobbies, and any other information that can help you understand and make a connection with them.
 Audiense has two products: Audiense Insights for identifying audiences and Audiense Connect for Twitter marketing. The limited versions of both are free, but thorough audience segmentation and profiling can be purchased at $1499/mo.

Pricing: paid
A great app for growing your follower base on Twitter is Tweepi — an AI-powered tool that detects Twitter users interested in a specific topic. Once you discover prospects that match your buyer persona, you can connect with them through tweets, replies, and other forms of engagement.
Tweepi considerably facilitates the audience-building process for your brand, as you won't be required to manually track hashtags, conversations, and users to find relevant Twitter accounts. Two plans are available, priced at $10.75 and $20.75 per month paid annually.

Pricing: Paid
Kicksta is a tool for expanding your following on Instagram and increasing brand exposure. It uses AI algorithms to find Instagram users and influencers relevant to your niche and auto-engages with those profiles by liking their posts. Once your brand gets the attention of the new audience, you'll have a high chance of getting followed by them if they find your content useful or appealing.
The program puts an emphasis on organic growth through purposeful targeting rather than spamming randomized accounts that might not be interested in your services. The Standard plan can be purchased for $49/mo.

Pricing: paid
RafflePress is a WordPress plugin to design giveaways and contests for your website, social media, and email list. The builder is drag-and-drop and template-based to make the editing process as smooth as possible. The templates are optimized for desktops, tablets, and mobile devices alike.
The plugin allows you to verify actions users are required to take for giveaway entry, such as following your Facebook page, sharing your post on social media, etc. The essential tools can be unlocked at $49 billed monthly.
Security Tools

Pricing: free, paid
LastPass is a useful tool for anyone with numerous accounts who needs to set up secure passwords for each and protect those passwords. With LastPass, you can save your passwords and log into your accounts quickly without having to worry about security issues. It's also valuable for companies to avoid employee password reuse. 
The free version works for one device type, but more devices and more powerful security features will cost $3 per month for individuals and $4-6 for teams.

Pricing: free, paid
BrandFort is an AI-based Hootsuite app specialized in content moderation on Facebook and Instagram. It's trained to detect spam comments, hate speeches, negative sentiments and hide them automatically to avoid risking your brand's online reputation. 
BrandFort is fully integrated into Hootsuite and only works on a monthly subscription basis. A free trial of 50 comments is provided to users, after which the tool's monthly cost will start at $59.

Pricing: paid
ZeroFOX provides cybersecurity services to businesses, helping to protect their brand identity against digital threats. Online impersonations, fraud, and piracy are inevitable byproducts of digital technologies, and tools like ZeroFOX are necessary for companies to take protective measures against them. 
ZeroFOX is compatible with all widespread social media networks, Google Play, App Store, and more. The coverage of ZeroFOX extends beyond the Surface web and incorporates the Deep and Dark web. You can contact the sales team to schedule a demo and discuss the details of your package.
---
There you have our list of the best social media tools to streamline your workflow and help you manage tasks with more efficiency. Not all tools will be applicable to you, so allocate your time and money to ones that fit your needs best.
Ready to start creating eye-catching content for your social profiles? Give our vibrant social media graphics a try!