Basically how much money you are going to make with your YouTube channel depends on your channel itself. Averagely youtube monetization for 1000 youtube views ranges from 0.5 to 2 USD based on the location of viewers and target audience. The numbers vary a lot, but most channels get averagely 0.5 USD per 1000 views.
Well the fact of earning money via YouTube is out of doubt. Pretty much anyone can do it, the only question is how much you can make out of it. It is really not an easy task to get interested subscribers and viewers, in order to actually make a living out of it, or at least some pocket money.
If you want to know how to engage viewers and earn money via YouTube keep reading because this article is all about it!
Over time, surveys and studies have shown that making money online is a convenient way for millions of people to generate revenue by monetizing skills, opportunities or talents.
Monetization of a skill is converting your skill into money. YouTube, being founded approximately 10 years ago and having more than 819,417,600 hours of video is considered the second online search engine and is just a perfect place for you to earn money by creating and uploading videos.
Anyway, to maximize your revenue you will need to upload videos to YouTube that attract a high volume of traffic because you make money when someone views your video.
You have all the opportunities to start here but you need to do it good enough to interest other people by creating engaging and interesting video content, that will be recognizable among thousands of others and attract a high volume of users.
Successful YouTubers usually start their video would with an intro for this purpose. There are many intro makers out there, which would help you to have a high-quality intro that will give your videos a professional look. Here is a tutorial on how to create a great intro in several minutes for YouTube without additional knowledge.
The direct way to earn money from YouTube videos is by monetizing your YouTube channel and associating it with an approved AdSense account. Not all videos are eligible for monetization, you must meet video monetization criteria and YouTube Advertising formats to benefit from this service.
How do YouTubers get paid?
Well, no withdrawal options are provided in AdSense and anytime you have more than your minimum threshold (usually $100), the money will be paid directly to your bank account on a monthly basis. In a few countries AdSense issues checks but they do direct deposits for most of the supported countries.
Keep on reading to learn how to earn money on YouTube and share a success story!
Olga Kay is one of the successful YouTubers who recently, in the New York Times, revealed that she earned $100k -$130k from YouTube annually over the last three years. This translates to $8,300 - $10,800 per month, which of course is good money! This makes her one of the richest YouTube users.
Her secret to success is making videos that are highly appealing to viewers. You need an active YouTube subscription to get more clicks which will only be possible if you post catchy content, and get a high YouTube rank that will improve aspects such as visibility when people look up YouTube. The salary varies from one user to another depending on their efforts to publicize their channel.
To get more views and make more money on YouTube you need to market your videos on other sites, such as a personal blog or website and other social media or video sites. Embedding the video or sharing the link on the internet increases chances of getting noticed. Your video marketing campaign have to be defined in details.
Once you have monetized your content with a high volume of traffic, you may apply to become a YouTube partner. If it is a granted partnership you will gain access to a large variety of content creation tools, and get an opportunity to win prizes for the number of views you have.
You can apply for the membership anytime, but to get top rated partner programs, you should have accumulated 15k hours over the last 3 months. Before making the application view YouTube channel starts to recognize your eligibility.
If you wonder how many subscribers you need to make money, you should know that it is not really the number of subscribers that matters but the number of viewers.
YouTube pays per view, however, it will be logical to argue that someone with say 10,000 subscribers has higher chances to get 1,000 views than someone with 1,000 subscribers. What comes to advertisers, they only pay when subscribers click ads or watch a video for half a minute.
This means if your video gets millions of views but no one clicks the ads, you won't make any money.
YouTube Analytics provides a wide range of reports and metrics for you to monitor the progress of your videos and channel. Data on a variety of YouTube stats and reports including Traffic sources, Watch time, and Demographics reports are available. You can use your computer or mobile device to view the metrics.
How much does YouTube pay?
YouTube view statistics update you on your account's earning, and you will only be paid if you fully comply with YouTube's payment threshold.
Other ways to make money on YouTube is by affiliate marketing.
One of the commonest opportunities for making money online is affiliate marketing, yet most affiliate marketers aren't putting enough effort to generate enough revenue.
Just like most affiliate marketers, you may be using static blogs to drive traffic to affiliate links, but you can supplement this with a lively YouTube channel that you can use as a primary catalyst.
The internet is gradually moving toward video as the major form of content, and taking this step will put you ahead of time as you will begin benefitting now.
Other than ad revenue, other ways to make money on YouTube include attracting sponsorships and transitioning into live speaking engagements.
There are still plenty of skeptical people in this world who do not believe that it is possible to make money on the Internet. Calculating how much a YouTube creator makes annually is no simple feat.
Here is a list of the top 10 richest YouTubers in the world in 2017
10. Hank Green
Hank Green is a famous YouTuber who run Vlogbrothers YouTube channel. He currently works on the same YouTube channel with his brother and his brother and his net worth is $2 million.
9. Lilly Singh
Lilly Singh is Canadian YouTube blogger, comedian, actress, and writer. She started making YouTube videos in October 2010. After 2 years she got her silver play button in 2012. In her second channel, she uploads "behind the scenes" and her daily activities. Her net worth is about $2.5 Million.
8. Rosanna Pansino
Rosanna Pansino is an American baker, actress, and YouTuber. She currently has over 8 million subscribers. Her net worth is about $2.9 million. Rosanna had uploaded more than 100 videos as part of her Nerdy Nummies Series.


7. Jenna Marbles
Jenna Marbles is an American YouTube comedian actress and blogger. After a year of starting her YouTube channel, she made the video " How to trick people into thinking you are good looking" which quickly went viral within a few days. She has over 19 million subscribers and her net worth is about $2.9 million.
6. Roman Atwood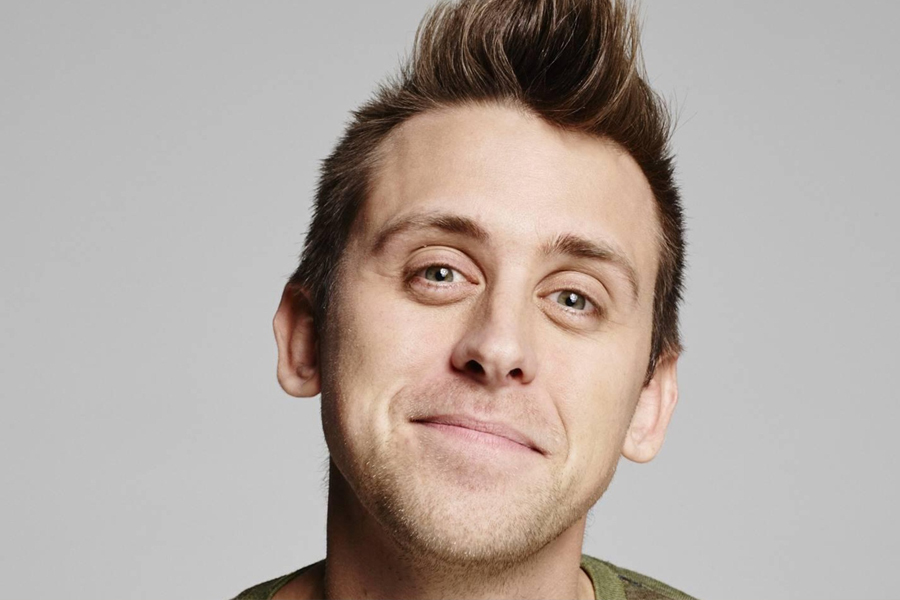 He is an American YouTuber, Comedian, Vlogger, and prankster. His vlogging channel name is " RomanAtwoodVlogs' and has more than 12 million subscribers. Roman is the second person to receive two diamond play buttons. His net worth is about $4.5 million.
5. Grace Helbig
Grace Helbig is an American comedian, YouTuber, actress, producer, and writer. She Started her YouTube journey on 2007, in attempts to keep her entertained by recording daily vlogs while sitting in the house with her family. Now she has over 3,000,000 subscribers. Grace Helbig Video had been watched more than 260,000,000 times. Her Net-Worth is about $5 million.
4. Markiplier
Mark Edward Fischbach is an American YouTuber known as Markiplier. His channel is the 22nd most subscribed channel on YouTube. He Starts making youtube videos on 2012. Aside from his let's play series, Markiplier also uploads various other comedy videos and vlogs. His net-Worth is $5.1 Million.
3. Smosh
Smosh is currently a YouTube channel that consists of two individuals Ian Andrew Hecon and Daniel Anthony Padilla. They have over 6,447,900,500 total video views and their net worth is about $12 Million.
2. Pewdiepie
Pewdiepie whose real name is Felix Arvid Ulf Kjellberg is popular for his gameplay videos and vlogs. He is the only YouTuber with The Ruby play button. Pewdiepie started YouTube channel in 2010 and left university to start making videos. He donated millions of dollars for various charitable causes over the years. His net worth is $18 million.
1. Michelle Phan
Michelle Phan is an American make-up demonstrator and entrepreneur who became famous on YouTube due to her make-up channel. Phan started her YouTube channel in 2007. Her Success on YouTube has also led her to embark on various business endeavors, for instance, her monthly beauty product subscription service and her own line of cosmetics. Her net worth is $50 million.
You are not being skeptical now, are you?
Don't you want to try? :)